8 Skills to Upgrade for a Better Career in Singapore 2018 and Tips to Beat the Excuses
What do Bill Gates, Mark Zuckerberg, Warren Buffet and Oprah Winfrey have in common? Apart from the fact that they are amongst the richest people on the planet, they are also known for spending at least 5 hours a week learning new skills.
You can learn a lot from the most successful people in the world, like how to be successful yourself. One thing that stands out is that these people never stop learning. Learning is one of the best investments that you can make in your life, and luckily, it doesn't have to be in a school environment.

Learning never stops!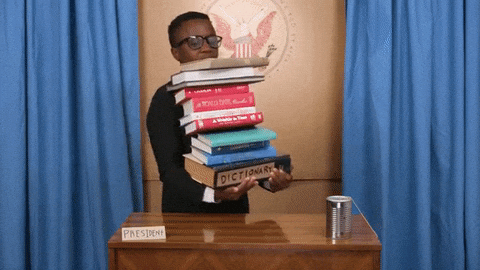 The Importance Of Learning New Skills
1. You'll Stay Relevant
We live in a fast-paced era. There are new things being released into the market almost daily, and it can be dizzying trying to keep up.
It doesn't matter whether you're already working or are currently looking for a job; adding new skills to your skill set will make you more knowledgeable and ensure that you remain relevant in today's economic climate. Otherwise, you may lose out to your peers who may be more updated on the latest trends. Always remember, it pays to upgrade yourself!
2. You'll Increase Your Income
Oh, the things one can do with those extra dollar bills.
Learning a new skill is important if you want to advance your career and improve your income: It can easily propel you into a better position with better pay.
3. You'll Open New Doors
Feeling like you have struck a dead end in your career?  You can make changes by learning new skills that can help you secure a different job. Your new skills will help you open doors that you may never have had the opportunity to previously.
4. You'll Stand Out From The Crowd
The competition in the job market is high. Let's be real, almost everyone has a degree today. We all have the qualifications, and many have the experience for any available position. However, if you have some extra skills that are relevant to the job, you are more likely to have a significant advantage over the other candidates.
Why Aren't People Upgrading Their Skills?
If learning new skills offers so many benefits, why aren't more people doing it? The most common reasons most people don't consider upgrading their skills include:
1. Lack Of Time
Many people complain of lacking time to upgrade their skills. They believe that the day doesn't afford them enough hours to dedicate time to learning a new skill. After a long, hard day at work, going for additional classes may seem like such a chore. Burning your weekends for classes, only some are willing to make that sacrifice.
However, with a little creativity and time management, you can curve out enough time for self-improvement. After all, as the old saying goes, 'you reap what you sow'. The light at the end of the tunnel will only be visible with a little hard work and sacrifice!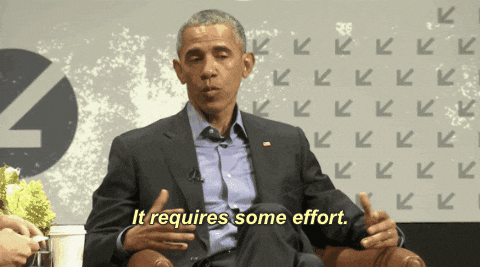 2. Complacency
Many people become complacent with their lives and careers. They think that since they are doing well, there is no reason to consider upgrading their skills. However, like we said before, there is no end to learning. Even the old aunties and uncles are keeping up with the latest trends and are learning how to stay connected in today's digital era. If our seniors are constantly upgrading themselves, who are we to stop ourselves from doing so?
How to Beat The Excuses And Learn A New Skill
1. Start Small
Learning a new skill can seem intimidating, especially if you have no experience in the field. It helps to break it down and start with the fundamentals. As you gain an understanding of the simple concepts, you will become more confident when it's time to jump into the deep end and learn more complex concepts. The key to learning a new skill is to have a strong foundation and build on it.
2. Sign Up For An Online Course
Online courses allow you to learn a new skill at your own pace. You can decide how much time you spend on the lesson, and when you do it. You can even download the lessons and learn on the go. Online courses offer a great deal of flexibility. For instance, Facebook offers great e-learning courses about Facebook marketing and even provides you with an ad certification after successful completion of an exam.
3. Create A Routine And Be Consistent
Learning a new skill takes time and commitment. Creating a routine will help you ensure that you have a specific time dedicated to learning. Be consistent. Your knowledge will built over time, and you will soon be confident enough to apply your skills.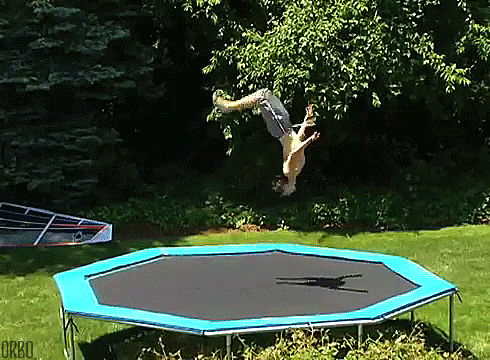 4. Efficiency Is Key
You don't have to sit down for a 2-hour session to learn a new skill. A short session, e.g. 20 minutes, that involves great focus will beat a 2-hour session with a wandering mind. Start small and lengthen your sessions as your interest and skills grow.
Skills To Consider For Upgrading
You shouldn't learn a skill for the sake of it. It's important to know what skills you should focus on to improve your career options. The following are some of the best skills to learn if you want to remain competitive in Singapore's job market.
1. A Language
Being able to speak more than one language can open up many doors for you in the professional world. It can allow you to work in new markets or seek new business opportunities.
It's important to consider market growth and trading opportunities when choosing a language to learn. Some of the top languages to consider learning include Spanish, Portuguese, Japanese, French, Mandarin, German, Italian, Russian and Arabic.
2. Information Security
Cyber Security is a big deal today. With so many of us sharing our personal information online while making transactions. Cyber attacks have increased in frequency as hackers seek to obtain such valuable information. Skills in information security can help to improve your career options. You'll have to have some skills in coding and programming to learn how to build Firewalls and other data protection programs.
3. Presentation Skills
Presentation skills are vital in the professional world. They'll help you sell anything to your audience. Your presentation can help you either make or break a deal.
Learn presentation skills such as creating interesting and informative infographics, videos, tutorials and slides. You may need to learn how to use tools such as Keynote, Lightroom and Photoshop to create visuals that grab attention and tell an interesting narrative.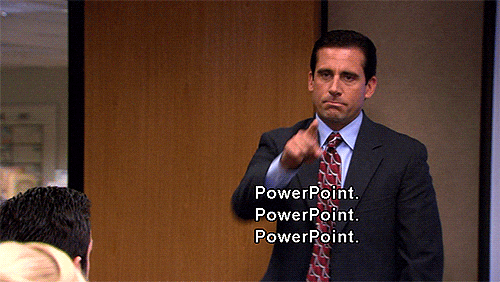 4. Content Marketing
Content marketing is vital in the digital era. It involves creating content to attract a specific audience. Learn how to sell to people on social media and other online platforms. This skill combines various other skills including communication, research and idea creation. As aforementioned, Facebook is a great and convenient way to start learning more about Facebook marketing.
5. Data Mining
Data mining allows companies to predict consumer behaviors and project future trends. It involves collecting data from transactions, social media and sales reports. The information is deconstructed to provide predictive models.
6. Crisis Management
We live in an age where information is shared widely and spreads quickly. A negative word from a consumer about a product or service can easily cause major losses to a company. Crisis management can help to avert online crises and provide solutions for the problem.
7. App Development
Apps have become a part of our daily lives. Checking when the next bus arrives, making a reservation for dinner, shopping online. There is an app for almost everything today, yet we see new applications popping up almost everyday. There are no end to the number of apps available today and we heavily rely on them, just like how we depend on app developers to design them.
8. UX Design
If the users don't have a good experience while using an app, website or program, they are not likely to use it again. User experience design is vital for the success of any website, program or app. This skill will help you make confusing interfaces user-friendly.
Don't put off updating your skills till tomorrow. It's time to step out of your comfort zone and get cracking right now to improve your career opportunities. There really is nothing to lose!