Ultimate Gift Guide: 20 Amazing Birthday Gift Ideas That Is Sure To Impress (Singapore Edition)
"Oh no, his/her birthday is coming! What should I buy?"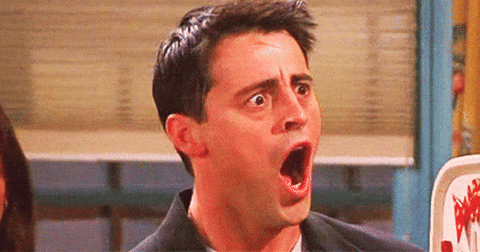 This is the thought that runs through all of our minds when it is our partner's, friends or family member's birthday, especially if they're having a birthday party.
Getting the perfect gift is a challenge.
As much as we love our friends, we are often at a loss when it comes to getting them a birthday gift. Birthdays are precious events that happen only once a year (unless you're a leap year baby cries) and should be celebrated!
Of course, for many of us we don't know what to get, we often resort to the last option – giving vouchers or ang paos.
The common vouchers are:
CapitaLand Vouchers
Robinsons Vouchers
Sephora Gift Card
Starbucks Gift Card
IKEA Gift Card
Challenger Gift Vouchers
Now don't get me wrong. Vouchers are great! Receivers have the freedom to choose whatever they like so there's no chance of a bad gift.
But! Perhaps this gift is for a wonderful partner, an awesome friend, a helpful colleague or a precious family member. Wouldn't it be great if you could give a present that you know they will love? Personalise your gift, be unique and stand out from the rest lah!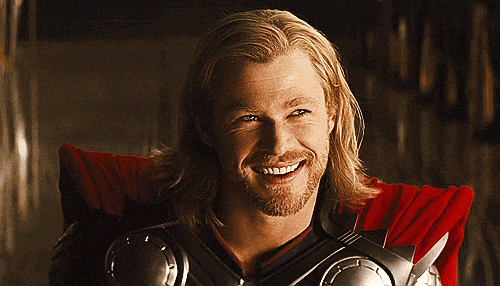 Worry not as this ultimate gift guide is sure to lend you a hand!
Here Are 20 Impressive Gift Ideas For You
1. Bynd Artisan
Source: Facebook
Bynd Artisan products are truly impressive and of high quality. They are customizable, stylish and usable.
This special brand sells customised leather notebooks, planners, wine bags, card holders, luggage tags and leather bifolds. You can choose the colour you want and even print the name of your receiver on it.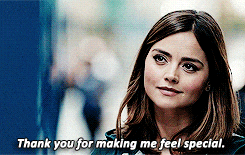 The materials used by Bynd Artisan are of top-notch quality. They play a part in protecting the environment by only using Forest Stewardship Council (FSC) certified paper that comes from forests that are carefully managed to be environmentally harmonious.
If your friend or partner likes customized gifts or something that is "especially for them", Bynd Artisan notebooks and luggage tags might be the best choice.

Price Range: $35 to $150
Products: Customised notebooks, luggage tags, clutches and more
Shop Locations: Holland Village, ION Orchard, Raffles City Shopping Centre, Takashimaya S.C.
Website: Here
2. Hook Coffee
Source: Facebook
If your friend or partner is a coffee lover, then this gift might just be right for him or her!
Hook Coffee sells interesting flavours and their coffee names are quirky and fun. Examples:
1) 50 Shades of earl grey is a coffee blend of earl grey and lavender
2) Gold digger is a blend of toffee nut brittle
3) Speculose your mind is a mix of caramelised and spiced Belgian biscuits
4) RelationChip goals have chocolate chip cookies blended in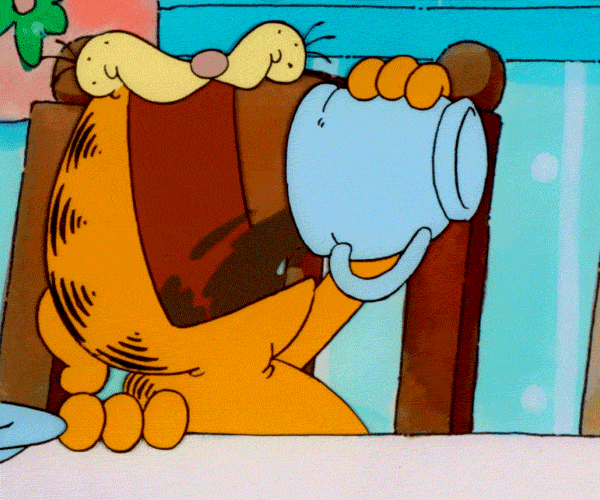 What also makes Hook Coffee different is that they have Nespresso Compatible Pods and Nescafe Dolce Gusto Compatible Capsules. So, if you already have a Nespresso machine or a Dolce Gusto coffee machine, you can use their coffee immediately!
Hook Coffee has definitely put in lots of effort for their packaging, marketing and branding. The designs of their coffee packages are eye-catching and trendy. Having amazing designs and coffee flavours, Hook Coffee might just get you hooked on them!
Price Range: $12 and up
Products: Ground coffee, whole beans, drip bags, Nespresso compatible pods and Dolce Gusto capsules
Website: Here 
3. Yankee Candle
Source: Facebook
Because we all need to relax a lil'.
Scented candles make a great gift as they can be used anywhere. Receivers can place the candles in their homes or in the office. The best part is that the Yankee Candle jar looks extremely aesthetic.
Adding a little bit of fragrance to one's workspace or room is also said to relax the mind or calm the mind. Yankee Candle carries more than 200 different scents with unique names such as Alpine Morning to Cedarwood to Lilac Blossoms.
Yankee Candles come in different sizes for you to choose from.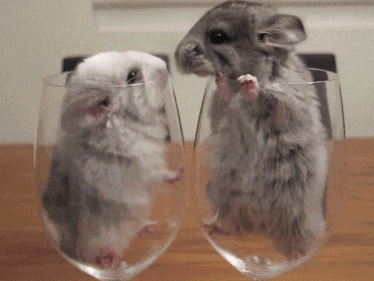 Price Range: $19 and up
Products: Candles, air fresheners and home fragrances
Shop Locations: Paya Lebar Square, Parkway Parade, Bugis Junction, Plaza Singapura, VivoCity, Tampines 1 and more
Website: Here 
4. Laptop Sleeves From Lazada
Source: Lazada
Laptop sleeves will make handy gifts for both men and women!
Regardless if they are students or working adults, it is highly likely that your friend uses a laptop and might need to carry it around. Using a laptop sleeve makes it more convenient to bring their laptops out. Even if they do not need the laptop sleeve immediately, they will likely use it in future.
Source: Lazada
Many of the laptop sleeves on Lazada are priced fairly and are also shockproof. If your friend is interested in cute designs, feel free to explore on Lazada to find more unique styles!
Be sure to check their reviews and store ratings before purchasing.
Price Range: $8.90 and up
Products: Laptop sleeves, laptop bags
Website: Here 
5. Royce' Chocolate
Source: Facebook
Royce' chocolates make a great gift for almost everyone unless your friend doesn't like chocolates.
Known for their high-quality and premium chocolates, Royce' chocolate is a well-known brand and is considered a higher-end gift. Whether you're getting this gift as a birthday present, as a house-warming gift or even to meet your partner's parents, this gift will leave a good impression.
Royce' chocolate's most popular item is their Nama Chocolate, which has flavours that contain and do not contain liquor. Here are some of their flavours:
Mild Cacao
Au Lait
Maccha
Champagne
Ghana Bitter
White
Source: Facebook
Unknown to many, Royce' actually sells Potatochip Chocolate. Yes, you did not read it wrongly, it is potato chips and chocolate. While the idea of chocolate and potato chips sound a little dubious, it actually tastes pretty good and is very addictive. It is sold at Royce' branches all over the world.
A plus is that Royce' will help you wrap your gift beautifully so you can save time and effort on the gift's appearance!
Price Range: $7.50 and up
Products: Chocolate, potato chocolate chips, fruit bar chocolate
Shop Locations: Takashimaya, Ion Orchard, Raffles City Shopping Centre, Westgate, Nex and more
Website: Here 
6. Myprotein Gym Clothes & Nutrition
Source: Facebook
Myprotein is a well-known British sportswear and nutrition retailer based in Cheshire, UK. The brand carries a wide range of nutrition products from whey protein to protein bars to mineral supplements. They also sell protein foods and snacks for all health-conscious humans.
If your friend likes to visit the gym or workout, Myprotein sells workout clothes as well. They have both men and women's clothing.
For men, they have the options of joggers and shorts, t-shirts, tops and jackets. For ladies, they can get their gym leggings, sports bras and tops from Myprotein.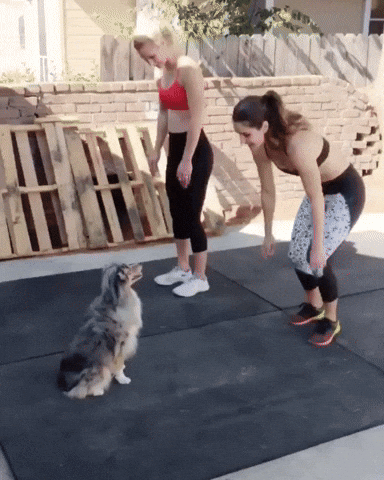 While Myprotein items may look expensive on the first glance, Myprotein almost always offers a sale/promo code! This discount is usually significant. At the time of writing this (28 July 2020), Myprotein offers a discount of 52% off with the code "EOMS".
Price Range: $8.39 and up (food), $18.99 and up (activewear, gym wear)
Products: Protein bars, whey protein, male and female sports clothing
Website: Here 
7. By Invite Only
By Invite Only sells bespoke and modern accessories that are shower-safe and hypoallergenic for all women. Their rings, necklaces and bracelets are stylish and elegant, making them great gifts!
It is a Singapore-based jewellery brand that regularly updates and releases new designs. Whether you are looking for silver or gold accessories, gemstones or pearls, By Invite Only has them all. Their founder, Trixie Khong also aims to go carbon neutral by 2021, wanting to create jewellery that does not harm the earth.
Of course, we understand that sometimes, it is difficult to predict which design your friend or partner likes.
This modern jewellery store solves this problem as it offers its very own Gift Card. Simply get this card and let your friend shop to her heart's content! She will get to choose her own gift and wear it.
Price Range: $29 and up
Products: Earrings, necklace, bracelet, anklets, rings and gift cards
Shop Locations: Vivocity and Wisma Atria
Website: Here
8. Terrariums
Suitable for both the office table, the study table or the living room, terrariums beautify the area they are in.
It's always nice to have a bit of nature near us. It helps to calm us down and clear our thoughts. InOut Atelier is a brand that believes that the appreciation of greenery shouldn't just be kept outdoors. Nature and be closer to us and be a part of our daily comfort. Their designs are also Japanese inspired.
Not only are InOut Atelier's terrariums aesthetically pleasing, they are generally affordable as well. It can also last for many years if the owner takes care of it.
Price Range: $20 and up
Products: Terrariums
Website: Here
9. Photo Printers
Source: Lazada
The latest technology today allows us to print the photos we want from the comfort of our homes! We no longer have to visit the photo studios to get them printed.
One of the most popular photo printers in the market is the Canon Selphy CP-1300 Printer. It can print photo sizes of 2.1 x 2.1″ to 4 x 6″. The most impressive thing about it? It only takes 47 seconds to print one photo.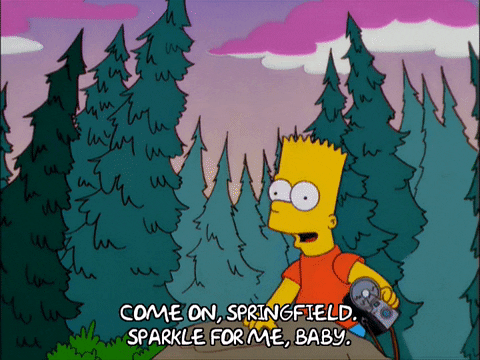 This is a good gift for people who enjoy photography or enjoy decorating their rooms. If you noticed that your friend likes to hang photos or collages in his or her room, then this photo printer might be a suitable present!
If the price is out of your range, you can try to kup with a few friends.
Price Range: $125 and up
Product: Photo printer
Website: Here
10. innisfree Face Wash
For those who want to get their friends something usable, do consider the innisfree Foam Cleanser. Both men and women can use this in their daily routine.
Getting them a facial cleanser helps them to save money and take care of their skin. It is also a gentle reminder for guys to take greater care of their skin and wash their faces with soap diligently.
If you're participating in a Secret Santa or if you don't know who your receiver is, this face wash works as well!
Price Range: $12 and up
Products: Cleansers, moisturizers, masks and make-up
Website: Here
11. goodluckbunch (Hypebeast Clothes)
For friends who are very trendy and fashionable, clothes from Goodluck Bunch might just be the thing for them!
One glance at Goodluck Bunch's Instagram and you can tell that they sell cool clothes, branded oversized tees, trendy caps and functional bags. Most of their items are simple yet stylish and eye-catching. They have clothes for both men and ladies.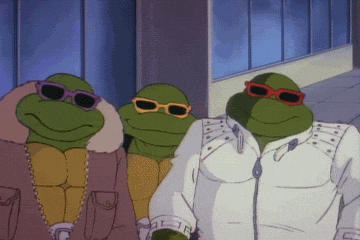 Generally, you can wear these clothes to school or during the weekends when you're off work. All of them are extremely comfortable and trendy!
Price Range: $29 and up
Products: Shirts, pants, bags and caps
Shop Locations: Bali Lane (near Bugis MRT)
Website: Here
12. Backpacks From Kapten & Son
Source: Facebook
Sometimes, we need to bring along our laptop, books, chargers and more. We all need a backpack that can fit everything we need, especially when we need our hands to be free.
Kapten & Son is a popular brand that sells backpacks, watches, sunglasses and more. In particular, their backpacks are their most popular product and has received positive reviews online. They are compact, stylish and able to carry fit many items. This makes it suitable for both work and school.
Backpack designs from Kapten & Son are modern and they're suitable for males and females. Made with good quality material, their backpacks will last, making it a good investment. Their Instagram page is also very beautifully curated and it showcases all of their products.
Price Range: $119 and up
Products: Backpacks, watches and sunglasses
Website: Here
13. Love for Imperfect Things: How to Accept Yourself in a World Striving for Perfection
Source: Book Depository
For those who are looking for a gift that will not only physically benefit the receiver, but mentally as well, this book by world-renowned author Haemin Sunim will be the right choice.
Known as a wholesome book, this book helps readers clear their minds, rearrange their thoughts and reduces stress. It's a self-help book with valuable tips to help us get through our fast-paced and stressed lifestyle.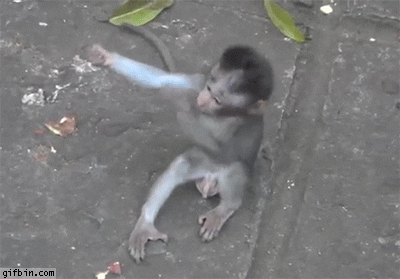 When you're extremely tired, stressed or lost, this book will rekindle your motivation and guide your thoughts. The book also received a good rating of 4.25 stars on goodreads, a well-known website for book reviews.
Trust me, this book is helpful and therapeutic.
Price Range: $22.17
Product: Self-help book
Website: Here
14. Starbucks Cold Cups
Everyone will be able to recognize the Starbucks logo of a siren! Starbucks is not only known for their atas coffee, but also for their cups and mugs. In particular, their stylish cold cups which has new releases every few weeks!
Each collection is unique. For some, they offer stylish designs with marble prints. For Christmas, they printed adorable birds and foxes to celebrate the festival. Starbucks cold cups are of good quality and are a good investment.
Price Range: $18.90 and up
Products: Cold cups, mugs, tumblers
Website: Here
15. Sudio Wireless Earphones
With clean, elegant Swedish designs, Sudio earphones are greatly popular and they offer good sound quality. Their designs are minimalistic and aesthetic, making it easy to match with any outfit for both females and males.
For those who enjoy running or working out, Sudio's wireless earphones are great as they don't fall off easily.
The battery life of these wireless earphones are pretty good, as they're able to last up to 7 hours on a single charge. It is definitely on the pricier side but it is a good long-term investment, especially if you or your friend can use it every day.
Price Range: $129 and up
Products: Wireless earphones
Website: Here
16. Wallet
Yes, everyone will need a wallet. The question is, what kind of wallet and where should you get it from?
For ladies who are not extremely particular for branded goods, you can consider wallets from Charles & Keith or Fossil.
For guys, you can look for their wallets from Fossil or Porter.
When choosing the wallet colour or style, try to think of how your friend or partner usually dresses. Or, you can find a design that goes well with everything. Getting a wallet is definitely a practical and useful gift.
Price Range: $36.90 and up
Products: Wallets, clutches
Websites: Charles & Keith, Fossil, Porter
17. Kindred Teas
Source: Facebook
Well, we mentioned coffee earlier on but let's not leave out our tea lovers! If your friend or partner is not a coffee person, consider getting him or her tea instead.
Kindred Teas are aesthetically packed and have interesting flavours. The tea names are meaningful and special. Some are known as Blessings, Endearment, Dong Ding Oolong, Maple Vanilla Green Tea, Genmaicha Matcha-ri and more.
Source: Facebook
It's best to serve the tea in a see-through glass or pot because some of their teas literally bloom in the water. There's going to be a flower in your tea. It's gorgeous and sure to impress!
Price Range: $18 and up
Products: Tea in pyramid bags, blooms and loose leaf
Website: Here
18. Jackets, Parkas Or Hoodies From Uniqlo
"Welcome to Uniqlo!", most of us would have heard this whenever we walk into Uniqlo stores.
Their staff is known for their politeness, good attitude and excellent service. Clothes from Uniqlo are also known to have good quality and are both stylish and functional.
If your friend is a student or an office employee, getting a hoodie or a thicker jacket might be a good idea. It can keep them warm during lectures or during work.
If your friend has a job that requires him or her to travel around or be outdoors, perhaps getting a water-repellent parka will fit. Uniqlo parkas help owners stay dry from the rain and protect their skin from harmful UV sunrays. Not to mention, they are light and fashionable.
Source: Uniqlo
Price Range: $19.90 and up
Products: Jackets, Hoodies, Water-repellent Parkas & Cardigans
Locations: Suntec City, Vivocity, ION Orchard, JEM, NEX, Causeway Point, Bugis+, Tampines 1 and more
Website: Here
19. MUJI Towels
This idea is for people who are looking for practical gifts. You want to give a present that's useful and not a waste of space.
MUJI is known for its clean and minimalistic designs. The brand carries good quality towels made from organic cotton blends and are easy to dry. It is thick and has high absorbency.
They come in minimalist colours of white, ecru, navy and brown. These colours can match almost any home design.
Price Range: $24.90 and up
Products: Bath towels, face towels
Locations: ION Orchard, Paragon, Bugis and more
Website: Here
20. The Golden Duck Co's Salted Egg Yolk Fish Skin Crisps
Source: Facebook
Okay okay, this gift is for all food lovers out there! If your friend loves food and in particular, snacks, consider getting them some gourmet snacks from The Golden Duck Co. It's a box of food!
The brand carries salted egg crab seaweed tempura, chilli crab seaweed tempura, sichuan mala hotpot and salted egg potato ridges. What makes them a great gift is also contributed by their packaging. All of the snacks will be packed neatly inside a special Golden Duck box. Your friend will literally receive a box of joy!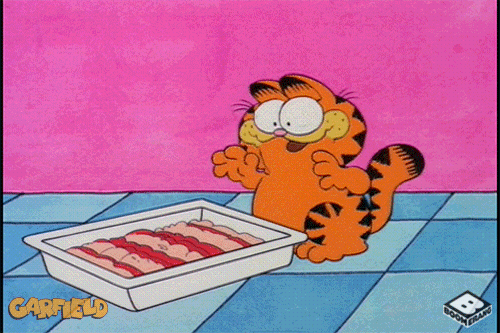 The prices for these chips are affordable as well. Deliveries can be arranged.
Price Range: $39 and up
Products: Chips, potato ridges and snacks
Website: Here
BONUS: Cute Silicone Pouches From Tokyu Hands 
Source: Facebook
These silicone pouches are super cute and functional! Sold at Tokyu Hands, these pouches are waterproof, cute and handy.
Basically, you can store things like keys/earpieces/hair accessories in it and then hang it on your bag. It's really cute and convenient! These hoot-hoot owl friends are also known to represent wisdom and intelligence.
Hopefully, this article has helped you find the perfect gift for your friend or partner. Whichever gift you choose in the end, remember it's the thought that counts!