Get the Best Renovation Loans in Singapore 2018 – Compare the Interest Rates and Tips When Getting a Loan
Do you own a home? There are many reasons why homeowners choose to renovate their homes. The most common reason is to increase the value of their investment if they decide to sell in the future. Another common reason is to meet their lifestyle needs. Renovations, however, do not come cheap. The typical renovation in Singapore can cost up to $80,000. This is not money that many people have lying around. You will most likely have to seek some form of financing for your renovation.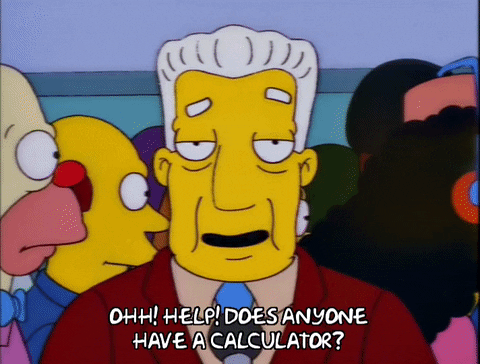 How A Renovation Loan Can Help

Renovation loans are similar to personal loans. They are, however, given specifically for renovations or improvements of existing homes. You can use a renovation loan to pay for:
1. Painting your walls
2. Electrical wiring and other electrical works
3. Purchasing and installing built-in cabinets
4. Flooring and tiling
5. Bathroom fittings
6. External work on your compound
Home renovation loans cannot be used for purchasing furnishings unless otherwise stated in the package.
Benefits Of Taking A Home Renovation Loan
Many Singaporeans are torn between taking a home renovation loan and a personal loan to pay for their renovations. Some prefer to take a personal loan because it is more flexible and is unsecured. Others prefer to use their savings and limit their renovating budget. However, there are many benefits of taking a home renovation loan:
1. Home renovation loans are cost-effective
Personal loans are more flexible than home renovation loans and are unsecured. However, these benefits come at a high price: a higher interest rate. You will be paying back much more on a personal loan than you will on a home renovation loan.
Many lenders provide packages for home renovation loans that make them even cheaper to get. These perks may include complimentary cashier orders and other discounts on making payments.
2. They have long tenure
Unlike personal loans, home renovation loans have a long loan tenure. Most renovation loans have a tenure that starts from 1 year and goes up to 5 years. Your payments can therefore be spread out to allow you to comfortably repay the loan.
3. They can help boost your ROI
Taking a renovation loan will give you access to the funds that you need to make your renovation possible. You can invest enough cash to ensure that the renovation is done well. This will boost your ROI in the long-term if you ever decide to sell your home.
If you want to purchase furnishings, you can always apply for a furniture loan in addition to your renovation loan. This will give you the extra money you need to furnish your home.
Do You Qualify For A Home Renovation Loan?
Before you even apply for a home renovation loan, it is important to ensure that you actually qualify for a loan. While the eligibility criteria for home renovation loans vary from one lender to the other, the general requirements for the loan include:

1. Citizenship: most banks will only lend renovation loans to Singapore residents or permanent residents
2. Age: you must not be less than 21 years of age. Some lenders place a maximum age limit of about 65 years on their loans.
3. Income: you should be able to show that you earn not less than $24,000 per year in order to qualify for the loan.
The loans are available to salaried employees as well as self-employed individuals. You only need to provide proof of income in order to qualify for the loan. Joint applications are also accepted. However, the joint applicant should be a relation of the main applicant e.g. child, sibling, spouse, parent etc.
How Much Do You Need To Renovate Your Home?
If you are planning to take out a home renovation loan, it is important to know exactly how much you will need for the renovation. You will therefore have to begin by budgeting for your renovation.
The type of housing and the level of renovation you are planning will determine how much you need. The average cost of renovating a HDB in Singapore is about $53,000. Your renovation may cost much less or far more than this.
The following factors will determine your budget:
1. Your contractor
If you do not want to do all the heavy lifting for the renovation, you should opt for a professional contractor. They will assist you with every step of the project; from designing and conceptualising, to managing the project.
It is a good idea to hire a contractor that is experienced and that has a great reputation, especially if it is going to be a time consuming and expensive project. You will therefore have to include the contractor's fee in the budget. Many contractors charge based on the cost of the materials that they will use.
2. Interior designer
Many contractors are able to help with the design phase. However, if your project is large, you may choose to engage a professional designer. A designer will help to conceptualise and design the project, bringing your dream to life.
The designer will create a 3D design that will help you get a better idea of what the finished product will look like. You can therefore make important decisions, rectify any issues before the actual renovation begins, and save time as well as money.
An interior designer will also do the legwork. They will source for furnishings, fittings and furniture to achieve the look that you want.
If you are planning to hire an interior designer, you should include their fee in your budget. These professionals typically charge a consultancy fee in addition to the cost of the materials.
3. The design and build contractor
This is a contractor that will see you through every step of the renovation. They will not only design the renovation, but also manage it. If you do not wish to spend the extra money hiring an interior design team, then this would be a great option for you.
These contractors charge a consultancy fee for the design. Their build fee will be based on the cost of the materials.
Tips For Getting A Renovation Loan
1. Use your current lender
Do you have a home loan? You will get a better interest rate on your renovation loan if you take it from your current lender. Banks are more likely to give a favorable interest rate to their existing customers. For example, OCBC will give non-home loan customers a home renovation loan at 5.38% interest, while home loan customers get the same loan at 4.98%.
2. Compare interest rates
Different lenders provide loans at different interest rates.  It is a good idea to compare different lenders and what they have to offer. CIMB offers home renovation loans at 4.85%, DBS at 4.88% and Maybank at 2.88% for existing home loan customers.
3. Understand the fees and charges on the loan
There are various other charges and fees that are payable on a loan. It is important to understand these before agreeing to the terms of the loan. These include processing fees, disbursement fees, fees for late payments and cancellation fees.
4. Do not go for the maximum loan amount
It is tempting to go for the maximum loan amount. However, this is not advisable. It is important to remember that you will have to repay the loan. You do not want your commitment level to be too high. You can reduce your commitment level by applying for a joint loan, or asking your contractor for ways to bring your budget down.
Now that you are well equipped with what to expect during the course of your home renovation, all you have to do is wait for the renovation to be complete before you start inviting your friends and family to your humble abode!