7 Best Singapore Card Games For Big Groups Perfect For CNY, Gatherings, Birthday Parties And Special Occasions
Be it a BBQ, Chinese New Year gathering, a Christmas party, New Year's countdown party or a staycation, there's always this question of "What should we do after eating?".
Of course, after filling up our tummies with tasty food, we can always choose to chit-chat and catch up with our friends and family. It's a wonderful time to socialize!

However, other than just chatting, there are other ways to bond with your friends as well. Make your party or gathering more memorable by playing card games!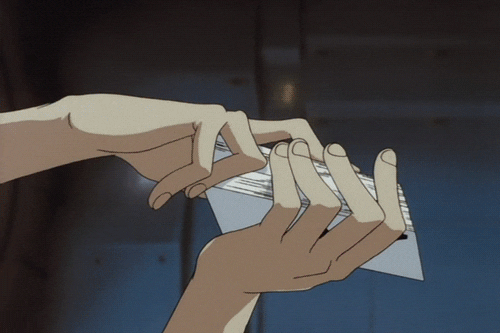 Card games encourage cooperation, competition, unification and are universal ways for people to reconnect with each other. Keep your minds healthy by relieving stress!
"Wait, card games? You mean like Uno? Poker?"
Nah. This article is going to introduce 7 different card games that will be perfect for big group gatherings and parties! We assure you that they'll help you bond with your friends and probably give you the opportunity to roast your friends.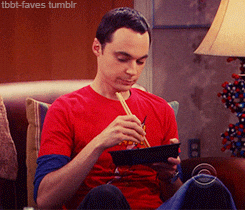 No gambling but some bridges may be burned.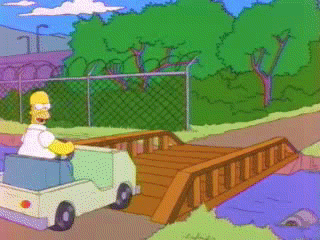 Benefits Of Card Games
Before we dive into the list of 7 card games, here are a few health benefits of playing card games.
Yes, there are benefits. So, the next time your mum scolds you for playing card games, share with her these plus points and you might get off the hook.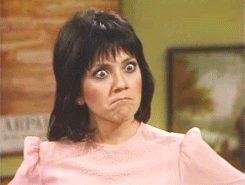 Stress Relief
Participating in card games is an excellent way to get stress relief. These games create excitement, divert them mind from any worries and concerns and give you a relaxed mood.
Concentration
Aside from our 'O' Levels, 'A' Levels or university exams, card games need a lot of concentration as well. Especially if you want to win.
Any type of activity that involves playing and competing is essential for your overall mental wellbeing. Each time you play a card game with a group of people, your mind focuses on the moment while finding creative ways to find solutions and win.
Social Interaction
Playing card games has significant social benefits for adults. It is a great way to bring family, friends and colleagues together. Individuals get a chance to network and socialise. Card games also encourage people to learn how to work with others and handle the risk of losing or failing.

Alleviating Pain
As cheesy as it may be, laughter is the best medicine!
Laughing is an excellent cure for both mental and physical pain. Card games can distract you from focusing on discomfort and reduce stress. Playing card games with a group while surrounded by good food, music and scenery brings laughter and fun that can be rejuvenating.
Top 7 Card Games That Are Perfect For Big Groups, Parties, Gatherings And Special Occasions
1. The Singaporean Dream
No game no life. This is a game filled with Singaporean slangs and witty terms!
Prepare to sabo your friends.
Localised for Singaporeans, expect cards using the words "kiasu", "get BTO on the first try", "drinking outside after 10:30pm", "didn't lose gf during NS" and more!
Easily relatable, this is definitely a game for all ages with characters such as the NSF, PSLE Top Scorer, Aunty, High Flyer and Ah Beng available.
How to play: 
Each player starts by picking out a Singaporean identity (example: Ah Beng)
During each turn, players get to draw 2 cards and play 3 action cards
One can buy or steal to gain Dream Cards, each describing a Singaporean scenario
At the end of the game, the player with the most Dream Cards wins
Number of players: 3 – 9 people
Why it's good for big groups: There's definitely a card for everyone! It is fun to watch how this exciting competition shows the stereotypes that the players fall into. Take this opportunity to roast some friends and create laughter!
This game can be purchased online or at these stores. The Singaporean Dream is by SGAG.
2. Exploding Kittens
Image credit: Exploding Kittens
Alright, calling all cat and explosion fanatics! This game is right up your alley.
Exploding Kittens is a relatively easy card game that is good for big groups. According to those who have played, this game is similar to Uno but more fun with magical creatures, kittens, explosives and goats.
It's definitely a cute game.
How to play:
Players take turns to draw cards.
If you draw an exploding kitten card, you explode and die.
However, you can defuse the explosion with a defuse card.
You can use the other cards to attack, skip turns or secretly plant an exploding kitten card.
Number of players: 2 – 5 people
Why it's good for big groups: There are many different versions of Exploding Kittens which makes the game more exciting. Other versions include Imploding Kittens and Streaking Kittens.
Extra tip: For readers who are above the legal age of drinking, 18 years old, one can spice up the game by adding in alcohol. Or, players can always create a forfeit.
This game can be purchased here.
3. Limpeh Says
This card game is Singapore's version of Cards Against Humanity. It follows the value of being "morally wrong but politically right" and is for players 18+.
Limpeh Says is another uniquely Singaporean game that revolves around the local culture of the country. Be prepared for topics such as National Service, local food Laksa, terms such as "wearing jeans with slippers", "secretly eating chewing gum" and "lepaking at one corner".
How to play: 
This game is played in rounds.
One player draws a Red Card and the rest of the players answer with their White Cards.
Winning the game is based on creating the funniest combinations!
Number of players: >3 people
Why it's good for big groups: With 550 uniquely localised cards, this game allows more than 10 people to play together. It's a simple game that brings lots of fun and laughter.
This game can be bought here. If you're curious, here's a group of friends from The Smart Local playing this game.
4. Smol Tok
Some of us dislike small talks. It's awkward and we may not know what to say.
Smol Tok is exactly a game designed to tackle that. With people being addicted to the internet and the social media, Smol Tok is a game that lets all of us take a break.
Take things offline and truly get to know people. This game is a great way to bring loved ones or even strangers together with questions that address topics such as opinions about life, personal fears, likes, what people do, what they are passionate about and their life experiences. Imagine a healthy sharing session where the card focuses on stimulating conversations within the group.
Add on this game with some juice, drinks and snacks and friends will have a wonderful and meaningful night together! It is also a fantastic choice as a conversation starter for getting to know new people. Ease the tension of awkward silence with Smol Tok.
How to play: 
Anyone can choose to play the role of the facilitator to start conversations flowing.
Pick a card and ask a question.
Everyone has to answer.
Ask follow-up questions.
Rinse and repeat.
Number of players: 4 – 6 people
Why it's good for big groups: With this game, it presents the opportunity to understand your friends and their thoughts. Get to know the real them, and not what it seems on social media.
You can buy the game or find out more here.
5. Unstable Unicorns
Besides being really cute, it's a card game that tests how unstable your friendships really are.
According to the creator of the card game, it is a strategic game that will destroy your friendships… but in a good way. Unstable Unicorns is a unique game where players collect unicorns to win. This challenging game can get quite competitive as players try to sabotage each other's efforts! Every round, new unicorns are invited to the stable by the players and they will try to disrupt each other's progress.
The winner of the game is the player with the full set of unicorn cards.
Unstable Unicorns come in different colours such as the white box, the black box, NSFW expansion pack, apocalypse pack, rainbow sprinkles pack and the dragons pack.
How to play: 
The first person to build a team of 7 unicorn wins.
Start the player's turn by drawing a card.
Play a card that contains different moves to disrupt other players.
Try to survive and collect unicorns.
Number of players: 2 – 8 people
Why it's good for big groups: Up to 8 people can play this game. It's a game where friends can be as destructive and as crazy as they can possibly be with no one getting hurt (physically, at least).
You can get your Unstable Unicorns here.
6. Monopoly Deal
Ask around and most of us would have tried our hand at Monopoly at least once in our lives. The game where we roll dices, earn money and buy properties to win while sending our friends to jail along the way.
However, the game is pretty space consuming what with the large board.
Hence, we have the Monopoly Deal card game! In this version, there are no boards, only cards. It's a fast-paced and addictive card game where your luck may change in the play of a card. To win this game, one has to collect 3 complete property sets! It's not so easy as there may be different traps along the journey.
How to play: 
Each player gets 5 monopoly cards at the start of the game.
Each player picks up 2 cards from the pile when it is their turn.
They can then play up to 3 cards per turn.
At the end of each turn, players cannot have more than 7 cards in their hands.
Play clockwise and the person who completes 3 full property sets is the winner.
Number of players: 2 – 6 people
Why it's good for big groups: This game requires strategic thinking in order to win. Take this chance to challenge each other and collect the most properties!
You can get your Monopoly Deal card game here.
7. Off Track! Game
Introducing SGAG's latest card game that is great for big group gatherings! Bring Off Track! to any chalet or staycation and it will get everyone laughing their butts off their chairs!
This is a strategy game that requires you to build MRT tracks to reach your destination.
Along the way, you can disturb other players or throw them off their tracks! Along with clean and cute drawings, this card game contains local jokes and stories, making it relatable and funny. Common things found in Singapore are in the game. Examples are priority seats, tunnel floods, Changi airport and track faults.
How to play: 
There are three characters in the game: the office lady, the school boy and the disruptor.
Each player starts off by choosing one character at random.
Office ladies and school boys will have to try and reach their destinations.
Disruptors will have to disrupt their journey with the cards.
Number of players: 3 – 9 people
Why it's good for big groups: Allowing up to 9 friends to play together at once, it is a game that's very relatable for those living in Singapore. Friends can laugh and share their common experiences along the way.
Being Too Absorbed With The Internet And Social Media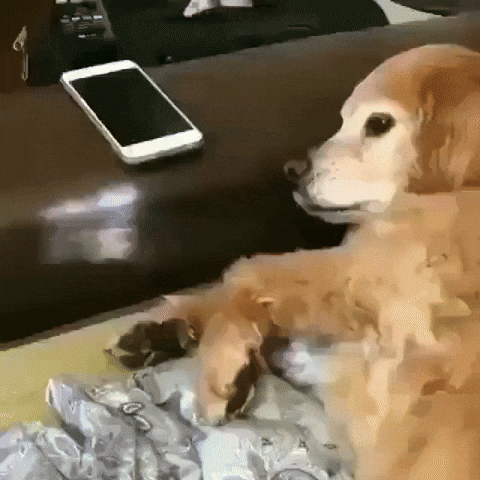 Take a look around and you will see everyone being absorbed in their phones. On trains or on the streets, people are scrolling through Instagram, Facebook, Twitter and more. With the internet and gadgets, we are constantly connected. While this is good as our knowledge gets to grow, most of us lose touch with our basic communication skill: speaking to others face-to-face.
When was the last time you had a real and engaging conversation with a friend, in real life?
Card games act as a medium to encourage players to communicate with one another. With card games, communication becomes easier and much more enjoyable! You can also take this opportunity to get to know people better or improve your social skills!
Play card games and bond with your friends and family during gatherings! They sure come in handy during big group gatherings, parties, Christmas, New Year's, Chinese New Year's and chalets and staycations!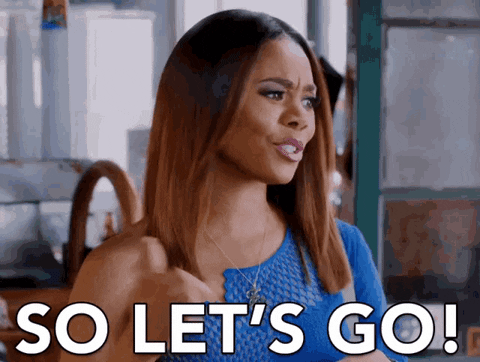 Besides, card games are really light and portable. They can literally be played anywhere. Why not give it a try?