The Ultimate Guide To Buying Furniture From Taobao
Okay, if you're trying to buy anything (anything at all) from Taobao, chances are you look like this: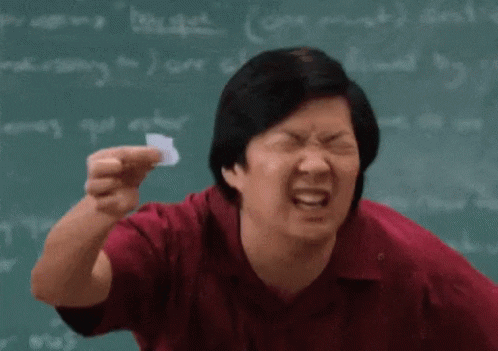 Why?
BECAUSE IT'S ALL IN CHINESE. Or Mandarin.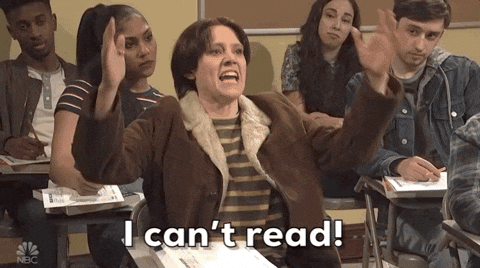 It's alright, you're not alone.
Most of us Singaporeans struggle with reading Chinese, much less the chim Chinese on Taobao. For example, dresses are known as 连衣裙. Wow!
Other than that, we're not sure if you know this, but Singapore's government will be imposing a tax on low-value goods of $400 or less from January 1st, 2023. According to DPM Heng, that's what everyone's doing.
That means overseas vendors like the mammoth retailer Taobao will have to pay GST.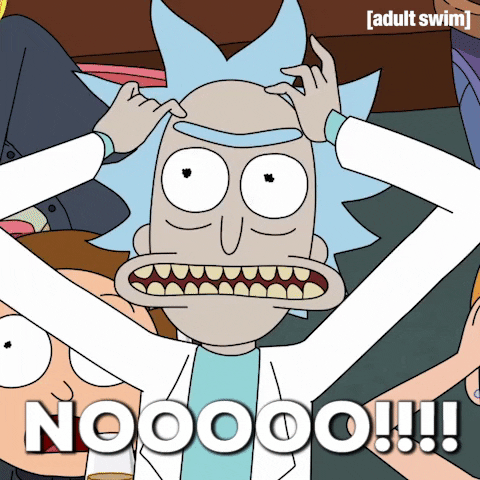 So if you're planning to get something ASAP, let us help. This easy Taobao guide will show you how to buy Taobao furniture until the new laws kick in. Let's go!
Why People Buy From Taobao
Singaporeans buy from Taobao because this megastore sports quality furniture at low prices. You can redecorate your entire apartment for as little as $10,000. This is great news especially since you might have to keep money aside for your children and your home loan repayment. Though if you're struggling financially, you can consider getting a personal loan to tide through. Getting a quote is free.
Okay, back to furniture shopping on Taobao.
Taobao offers a slew of options that covers various styles, from modern to rustic and Japanese. Plus, Taobao has other stuff, too, including clothes, toys, electronics, wooden sculptures, and more. Basically, Taobao is China's Amazon, but better.
The only downside? It's in Chinese. If you jiak kantang, don't worry, we have your back in the next section!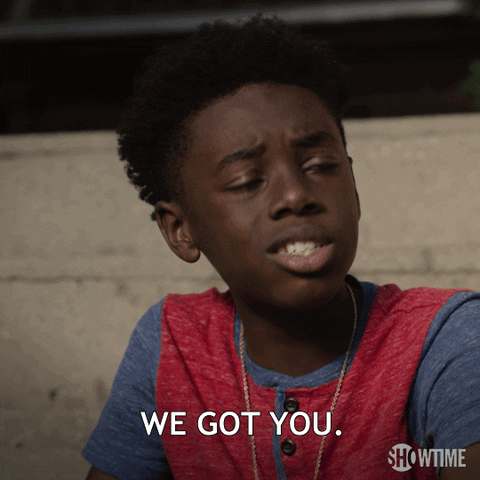 1. Translate Taobao To English
Buying furniture from Taobao is only easy if you understand the website. Here's how you can do that:
Google Chrome or Google Translate features a webpage translation button in its upper-right corner. Although these translations sound alien sometimes, they make a huge difference. Google Translate takes slightly longer, but it does the same thing.
Ezbuy. Ezbuy is a Singaporean retail website that can help you buy Taobao furniture. They'll get in touch with Taobao, and they'll help you pay for your things. Afterwards, they'll monitor the shipping process. On the downside, they require a 4-8% agent fee.

Lazada. Lazada features some Taobao products, although not their entire range. After all, they have the same parent company. So, although there are fewer products to buy, Lazada is trustworthy and in English.
2. Get The App
Download the app and sign up for Taobao because it recognises your location. Therefore, you'll see all those prices in SGD instead of CNY. And that means you'll save more time if you want to browse away at your pace.
Here's the catch: The app is in Chinese, and the people who made it are not minimalism fans. So, the app looks cluttered at first, and it takes a learning curve to handle it. But trust us, it helps you in the long-run.
3. Search For Your Things
There are a few ways to search for the things you want. We'll discuss them below:
Click on a category you want and browse through the images to decide on what furniture you want. Afterwards, you'll land on a page that features all these products and their cost.
Warning: Taobao might ask you to refine your selection. That's why knowing your retailer helps.
Use the search bar to find a particular retailer. If you saw a piece of furniture you liked in an offline store, you can bet it's on Taobao too. At the very least, you can find something similar and cheaper.
Image search is easy: Find the square picture symbol in the app screen's upper left corner. Click on it, and it will help you scan the product you need.
You can also upload a picture by clicking on the camera icon.
Pro tip: Use the advance image search features. That way, if your picture contains various items, you can crop it to find only the things you need.
For example, you spot a vintage armchair in a store. Although you don't like the chair, you adore the cushions. The Taobao furniture app allows you to crop those cushions within the image search so that you can find similar ones.
Buying furniture from Taobao by keywords isn't just for experts or people who speak Mandarin. You can do it too because we're giving you the cheat sheet. 
This cheat sheet is literally all you need. This is the cream of the crop, the main dish!
We translate all the common terms on Taobao so that you can easily find what you need.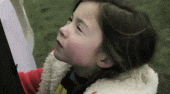 Here's how to do a word search on Taobao:
Sofa: 沙发
Armchair: 扶手椅
Dinner table: 饭桌
Coffee table: 咖啡桌/茶几
Closet: 壁橱
Wardrobe: 衣柜
Dresser: 卧室梳妆台
Computer chairs: 電腦椅
Mini-laptop stands: 筆記本電腦支架
Furniture: 家具
Home décor: 家居用品
Here are the most common symbols on the Taobao website that refine your search:
人气: Popularity
销量: Sales volume
信用: Credibility of seller
价格: Price range
You may also want to search Taobao by style, so use these symbols:
Minimalist: 简约现
Scandinavian: 北欧现代
Modern: 现代
Contemporary: 奥美
Industrial Chic: 工业别致
Vintage: 后现代
4. Check The Seller's Rating
Make sure the retailer is trustworthy and features quality products. You can find seller ratings and information below your order form. The evaluation tab gives you their average rating.
Pro tip: Hover on a retailer's name to compare its score to the industry average.
This rating is the result of three criteria:
Specifications' accuracy
Customer support
Logistics
5. Read The Feedback
See what other customers have to say about an individual seller. It will give you a better idea of the products' quality and the company's customer service.
Pro tip: If you want to see how your furniture looks like in real life, select the picture reviews.
6. Contact The Seller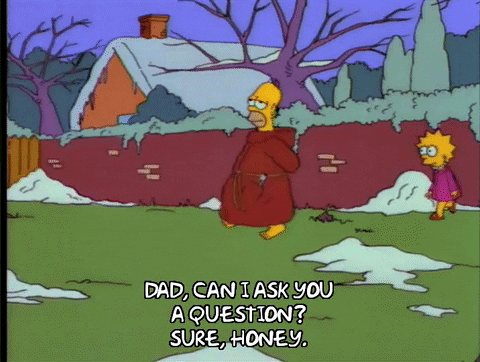 If you need more info regarding a particular product on the Taobao website, you can get in touch with the seller by using:
Website chat: use Google Chrome's automatic translate if you can't identify the chatbox. Hint: there's a blue talking bubble near its left
App chat: 阿里旺旺 allows you to ask for real-life pictures or to ask the seller's advice on sizes. You can also ask the retailer to pack your furniture in a wooden box and add bubble wrap inside for extra safety.
Pro tip: Some products can't be imported in Singapore, while China can't export others. Double-check your furniture for prohibited parts. If you find any, ask the retailer to take them out before shipping.
7. Choose The Right Shipping Option
We already talked a little about buying furniture from Taobao from an intermediary like Ezbuy. Other popular agents that ease your Taobao-ing are SGShop, Lete, and Peek.
These intermediaries render your shopping spree seamless, even though they ask for an agent's fee. Besides, in past years, these agents were the only ones handling bulky shipments like bed frames.
Currently, Taobao has its direct sea-shipping service for massive orders: Cainiao.
This platform sports more products and affordable prices, but you need to do the work to get a bigger bang for your buck. And that means lots of Google Translating.
8. Choose The Right Shipping Method
Choose your shipping method, aka 物流方式 on the Taobao website, from this list:
官方物流-直送 (direct shipping): you'll get your furniture from Taobao's China warehouse
官方物流-集运 (consolidated shipping): is cheaper and streamlined because you won't have to get in touch with the seller. After your furniture reaches the China warehouse, they're repacked better for problem-free shipping.
自行联系卖家寄送 (seller's shipping): if you know Mandarin, you can discuss direct shipping to Singapore with the retailer
9. Paying And Tracking Your Order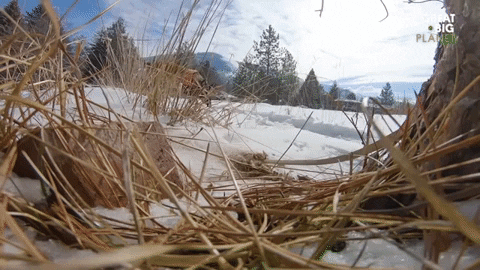 Although Taobao furniture is cheap, it's not free. So, you still have to pay for your stuff after choosing the shipping method. Here's how to do that:
Input your credit card's details.
Wait about 24 hours until the system checks your payment.
Track the status of your purchase:

待付款: waiting for payment
待发货: waiting for shipment
待收货: waiting for delivery
待评价: the seller waits for your review
What Is The Common Furniture People Purchase From Taobao?
Here are three of the most popular massive furniture purchases from Taobao:
L-shaped Sofa ($1238.04). This luxury plush sofa sports a tufted design and lots of storage compartments. It's one of your best options if you have a large family or want to binge-watch Netflix in luxury.
Wooden cabinets are a useful addition to any home. You can find ones as expensive as $1000, although most are half or third the price.
Storage beds. Most storage beds on Taobao are sturdy and feature lots of storage options. The average price is $350-400, but you can also find ones at $85.
Courtesy of Taobao.com
Other than that, look out for deals published on Taobao's Facebook page! They often have special sales during 11.11, 12.12 or 1.1, you get the idea.
Source: Taobao Facebook
Trendy Taobao Furniture Shops To Check Out
Some Trendy Taobao furniture shops to try include:
These stores are generally affordable, but you shouldn't compromise quality for money. Need more help with building your dream home? Get your best loan here.