10 Cheap Furniture Stores & Second Hand Stores to Build your Dream Home for 2021
Houses and apartments in Singapore are worth a king's ransom.
Even HDB flats aren't that cheap compared to other countries.

Now think about renovating your home. Demolitions, fixtures, and painting make a massive hole in your budget.
If you're not careful, you can get buried in debt. You'll get to learn how to clear your debt and make better habits here.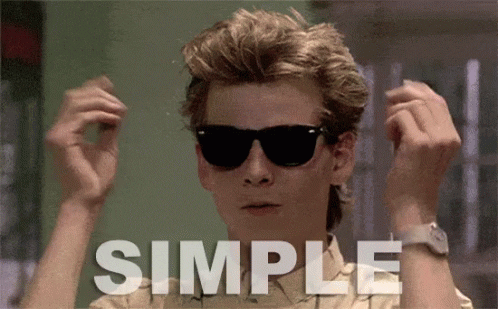 Here's the solution: buy quality and stylish furniture from cheap stores in Singapore. We'll discuss ten of the best ones below:
1. Ikea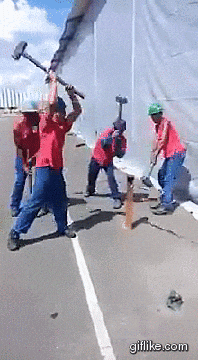 If you need cheap furniture Singapore has a megastore Ikea for all your needs. You can find here quality items that contour your home's Scandinavian look. Sleek upholstered bed frames are as low as $299, whereas wide day beds with drawers and mattresses cost just $527.
If you have limited space in your kitchen, you can find trolleys for just $30. Besides, streamlined kitchen islands with racks are between $349 and $729.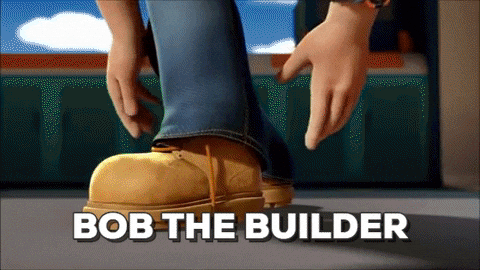 You can also acquire minimalist wardrobes with simple lines for around $200. If you're willing to invest in a larger one, $800 is a reasonable price compared to other similar quality products.
Plus, Ikea has tons of inexpensive decorative pieces, such as throw pillows, curtains, and blankets. You can even set up your child's room with a Montessori vibe for under $1,000.
2. Castlery
Castlery's unique selling proposition is hiring award-winning designers that imagine modern yet functional furniture.
That way, you can purchase stylish pieces at fourth the price compared to haute couture brands.
For example, plush armchairs padded with ergonomic filling are $499. These chairs are smooth and contouring, allowing you to lounge comfortably while binge-watching Netflix. 
Besides, all of Castlery's products are manufactured with top-notch materials, such as wood-tapered legs and resilient foam. You can also find a wide range of upholsteries, such as Rattan, leather, or velvet.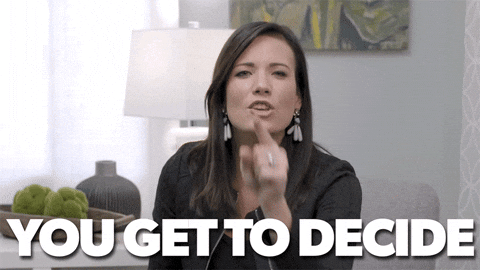 Castlery retails a wide range of furniture, from sofas to sofa beds, ottomans, and coffee tables. You can also buy your shelves and cabinets from them. Moreover, you can browse an array of bedroom furniture, as well as storage items.
They even retail $39 rugs, bean bags, cushions, and mirrors. Castlery lighting features minimalist lamps that fit any design for $45 to $139.

3. Hock Siong 
Hock Siong retails cheap second hand furniture Singapore's budget-oriented people love. 
You can admire plenty of their quality products on their Instagram. For example, you can choose rustic-looking or vintage bookshelves for $350 to $580. Fabric-upholstered dining chairs with sturdy metal legs are just $60, whereas opulent tub-chairs cost $250.
Hock Siong is an affordable alternative if you want to adopt a Bohemian, vintage, or eclectic design in your house. You can find lots of mid-century or colonial pieces, some of which come from posh hotels or show flats. 
You can also complete your home with sculptures and artefacts for $30. Conversely, relief carvings can go over $1,000 – if you also want to purchase the stories behind them.
4. Furniture Sg
Furniture Sg's products may not have designer-inspired builds, but they're plentiful and functional. Besides, they're some of the cheapest you can find in Singapore.
If you know how to plan your budget, you can have completely new furniture in your house for $2,000 tops. You should also hunt for their frequent discounts to decrease your total costs even more.
For example, plush sofa beds can cost just $134, while a bed frame plus a 10-inch spring mattress is $219. Modular wardrobes that functionally store your clothes are also as low as $350. 
Plus, you can find a wide range of home appliances such as air coolers and cleaners, dishwashers, kitchen hoods, and more.
Unfortunately, you can only purchase your things online, and their descriptions aren't very detailed.
5. FortyTwo
FortyTwo has built quite a reputation on the cheap furniture Singapore market since its beginning in 2007. This e-store features low prices and quality goods, but that's not their unique selling proposition.
Their best offer is their price-match guarantee.
So, if you find the same model priced lower at another furniture store, they'll give you your money back.
And, unlike other reasonably priced furniture stores, FortyTwo boasts a 100-day return policy. That's how confident they are in the quality of the products they retail.
But there's more. Some modular sofa sets priced around $150 to $220 feature ten-year warranties! Not to mention how comfortable they are.
All beds, sofas, ottomans and armchairs feature ergonomic designs that contour your shape and allow you to rest in anatomically-correct positions. Some are plushly padded with contouring foam, while others are firmer – you just have to find the right pieces that fit your needs.
FortyTwo's furniture is split into six categories:
Living room

Bedroom

Dining room

Outdoor

Office

Study room
Plus, they have lots of décor, kitchen, and lightings that will fit your home's style.
Want to find even cheaper furniture? Browse FortyTwo's retail section, where you can find fantastic deals.
6. Comfort Design Furniture
Comfort Design Furniture is a worthy alternative to Ikea if you prefer minimalist or Scandinavian designs. Conversely, you can combine their sober, pale-coloured pieces with more vibrant ones for an eclectic design.
Here's why this store is different:
They boast numerous designer replicas.
Moreover, they boast more furniture categories than other similarly low-priced stores in Singapore, such as:
Pet beds

Restaurant and pantry

Lobby and Break-out

Banquet furniture
And if that's not enough, you can: 
Customise your furniture

Varnish

Reupholster

Engrave
As they're named Comfort Design Furniture, you can bet their products are as cushiony and ergonomic as possible. Plus, most of them are made in collaboration with famous designers.
Here's the catch:
Comfort Design Furniture is affordable compared to brands that offer similar features, such as durability, a wide range of adjustments, and designer products. For example, three-seater sofas start at $848 and can reach almost $3,000.
7. HipVan 
HipVan is one of Singaporean's favourite second hand furniture stores because it retails branded products at low prices. You can find lots of chic pieces that are heavily discounted, even if they're not cheap per se. 
For example, Queen-sized bed frames vary between $179 and $1299. For a premium sofa with plush foam pillows, you can fork out around $500-$800, but also $5,000+.
Then there are the replicas.
For example, Herman Miller's famous Eames Lounge chair, currently priced at around $6500, costs just $1200 on HipVan. Of course, you'll be purchasing a replica chair, albeit a stunning one.
That said, HipVan's unique selling proposition is that it caters to every style.
You can invest thousands of dollars in a vintage or unique piece, or you can settle for a value-for-money furniture item. 
Pro tip: If you're a genuine bargain hunter, visit the Display Piece Sale section. That's where you can find heavily discounted prices, up to 85% lower, when HipVan clears its stocks.
8. Courts Megastore
Courts Megastore is a gigantic retailer but also one of the most inexpensive in Singapore. You can browse its fifteen stores for electronics, appliances, digital tech, plus sleek, modern furniture. 
You can find two-seat sofas around $400 and five-piece dining sets made entirely from wood at $300. Most of their immense array of products features reasonable prices like these.
Therefore, this option is excellent if you want to furnish your entire home.
Bonus: You can get a free ride from Pasir Ris, Bedok, and Tampines MRT stations.
You'll love the spacious showrooms where you can browse through a variety of end-to-end home solutions. Most furniture pieces sport contemporary designs, so they're best for modern, minimalist, or eclectic apartments.
But that's not the only thing that sets them apart. Courts Megastore features various store locations on the island, and most are open until 10 pm each night. 
Pro tip: Courts Megastore rents furniture. 
If you're expecting visitors or are only in Singapore for a short time, you don't need to furnish an apartment permanently. The rental costs are reasonable, with a three-seat sofa priced at around $120/ month.
9. Taobao Store
If you live in Singapore, Taobao is top of mind when it comes to online shopping. Whether you need purses, shoes, clothes, or macrames, this website has you covered. You can also purchase excellent appliances, pet accessories, and kid's toys.
However, Taobao also retails dirt-cheap furniture and home décor. You can browse its list of wooden bed frames, wardrobes, and dining tables. Some items are below $100, which means Taobao helps you decorate your entire home with just $1,000.
That's until you can actually afford that Eames Chair.
Besides, you can use their website to source unique dining sets, wall art, curtains, and cushions.
You need to scan a QR code to view these products online or buy them via your website. The only inconvenience is that Taobao lacks an English version of their website.
Here's the solution: find them on Lazada or visit their offline store.
10. Second Charm
This store is the perfect choice for designing art deco, vintage, or French-style homes. You can browse an entire array of vintage pieces, refurbished and reupholstered.
Some vintage chairs may cost a few hundred dollars, while the armchairs are more expensive. Sideboards also go over the $1,500 mark. However, remember that these pieces are half the price you find on other websites.
Second Charm mostly focuses on accessory furniture, such as chairs and benches, coffee tables, bedsides, and mirrors. You won't find any bedframes, sofas, or wardrobes here.
However, you can find plenty of accessories, including lamps, baskets, and even doors.
Pro tip: Crave an elegant reproduction that fits your home to a T? Contact Second Chard for a customised order.