COMEX Fair 2018: Highlights and What To Expect
COMEX Fair 2018: It's that time of the year again where we get our hands on the best electronics deals. But, not before we squeeze our way through the throngs of people and raise our voices to outtalk the very enthusiastic promoters on their megaphones.
Happening from the 6 – 9 September, at Suntec Singapore Levels 3 (11AM – 9PM),  4 and 6  (12PM – 9PM) we've rounded up some of the highlights that you can expect at this year's COMEX Fair. So that you won't have to jostle around and squint your eyes for that best bargain.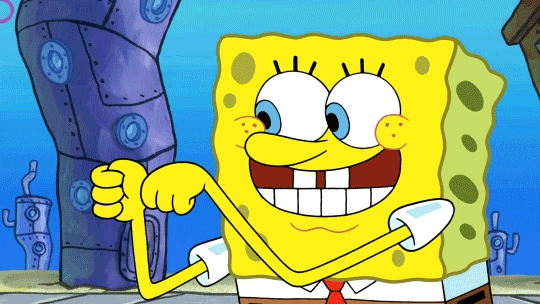 1. Sure Win Instant Lucky Dip
Stand a chance to win up to $500,000 worth of prizes ranging from TVs, notebooks, gaming chairs, headphones, robotic vacuum cleaners and many more! All you have to do is like the COMEX and IT Show Facebook page, Post and Share it with your friends and fill up the form where you will receive a confirmation email along with a QR code which you will present at the show.
2. Trade-In Deals
Don't be in a rush to throw away your used gaming consoles, old laptop, tablets and smartphones! What if you could exchange them for cash vouchers?  This year's COMEX fair allows you to trade in your old and used devices in return for cash vouchers that can be used during the fair.
For gaming consoles, trade them in at: Level 6 (Entrance of hall 601)
For E-mobility, trade them in at: Level 6, Mobot's Booth 6651
For notebooks, tablets and smartphones, get a trade in quote by filling in this form first before you receive a confirmation email and bring your devices down.
 3. Sign Up and Redeem
If you're looking to sign up for a telco plan, hold your horses! Signing up for a telco plan at the COMEX fair will allow you to redeem a Corckcicle tumblr or bottle worth up to $44.90. Simply bring your receipt to the redemption booth (Level 6, back of hall 604, from 12 – 8PM) and get your free tumblr or water bottle! Only 300 sets are available daily.
For those of you who've bought a printer, you can redeem a free pack of PaperOne Digital 100sgm paper if you bring along the receipt to booth 6409A. This is limited to 500 redemptions per day.
4. Free Screen Protectors
If you've just purchased a new smartphone or tablet, you can drop by level 4 (403 entrance), present your receipt and get your free screen protector! Alternatively, you can pay an additional $5 for a tempered glass protector with pasting service.
5. Purchase-With-Purchase Bargains
All you have to do is spend a minimum of $250 in a single receipt, or a maximum of 3 combined receipts and you'll be able to purchase CURVE and REMAX products at half the price.
There are also additional bundle deals that lets you bag both the KAZE Bluetooth Fitness Wrist Band and CURVE True Wireless Fitness Earbuds for $99 (UP: $258).
Alternatively, you can also purchase the REMAX infinite wireless charger at $19.90 (UP: $39.90) or a Fabric Bluetooth Speaker at $29.90 (UP: $69.90).
6. 1st Player FD 300 RGB Gaming Mouse
Making an unprecedented appearance at the COMEX Fair 2018, get your hands on this mouse by registering here to enjoy it at an exclusive price of $24.90 (UP: $43.90). After you're done registering, head down to The Techanic (Level 6, booth G8) to collect your mouse on your selected date. Limited to 100 pieces per day.
7. Hero Product Offers
From September 6 – 9, there will be a minimum of 50% discount on selected Hero products. Full details will be released on their website and Facebook page.
A minimum of 50% discount?! What's not to love!
Don't say bojio! It's time to jio your family and friends and head down to the largest I.T., digital, mobile and consumer electronics exhibition in Singapore and snag the best deals. Fastest fingers first! Check out their website for more information and a guide to their floor plan, so you'll know where to chiong first.