Family Budgeting – A Breakdown Of The Cost Of Raising A Child In Singapore 2020
TLDR? Click here for a summary of the costs involved in raising a child in Singapore!
Having a baby is undoubtedly a joyous affair: cue the insane amount of hugs, kisses and fun to look forward to throughout the years. However, with a child comes great responsibility. Your life will change. This little addition to your family will be completely dependent on you for all their needs. You will not only have to devote your time, but also set aside enough money to ensure that your little bundle of joy is well cared for.

Today, your finances are one of the first things to consider when deciding to have a baby. We have to admit that raising a child in Singapore costs much more than it used to a few decades ago: especially with the amount of money pumped into your child's education once he/she starts schooling. Understanding what it costs to raise a child will help you better plan and manage your finances, while meeting the needs of your child at the same time.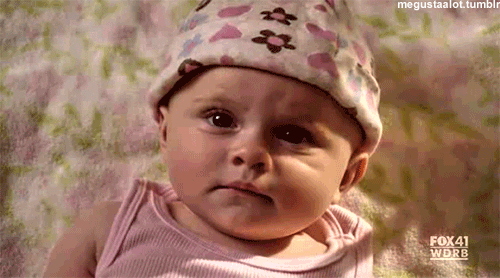 Before Baby Is Here
The two faint lines on that pregnancy test kit indicating that you will soon be a parent are a great cause for celebration. Once the feelings of disbelief and elation have passed, it is time to start planning. Having a baby in Singapore can cost a hefty sum depending on the choices you make. Firstly, there is the cost of prenatal check-ups.
Mother and baby must be monitored closely throughout the pregnancy, especially during the first trimester when a miscarriage might occur. Prenatal check-ups thus ensure that any problems are detected and resolved early. Prenatal check-ups are also incredibly exciting and heart-warming as you get to chart the growth of your little miracle while seeing him/her with your own eyes.
Most people generally go for their first check-up after 8 weeks. Gynecologists charge between $150 and $250 per visit at this point. You will also need to factor in the cost of supplements. This could bring the total cost of your first two visits to between $500 and $700. If you are a Singapore citizen, opting for a public hospital to save money. The cost of prenatal check-ups are subsidised at these institutions.
The risks of miscarriage are greatly reduced as you cross over into the second trimester at 13 weeks. Many gynaecologists offer their patients a prenatal package at this point. This will mean committing to using the gynaecologist's services through to the birth of your child.
On the bright side, packages cost much less. Consultancy fees for subsequent visits are eliminated. You pay a lumpsum which covers all costs including subsequent visits. The average packages range between $1,500 and $2,000.
However, if you are still undecided about changing your gynaecologist in future, you can continue paying per visit. This would cost you a total of about $2000 to $2500 for pre-natal check-ups at a private clinic, and about $500 total for a public clinic.
Delivery
Secondly, the delivery of your baby will take up the bulk of your cost. The cost of delivery will vary depending on whether you develop complications, the type of facility you choose for delivery, and the type of delivery.
Normal Delivery
Normal delivery at a public hospital costs between $3000 and $6000 for an A class ward. However, if you do not plan on incurring such a large amount for a short stay, you can opt for B2, B1 and C Class wards.
A normal delivery at a private hospital will cost much more. The average cost is between $6000 and $11,000. Like in public hospitals, this cost will vary based on the type of ward you opt for.
Cesarean Delivery
Delivery by cesarean costs much more than normal delivery. Your gynaecologist will charge you much more for this type of delivery. You should also note that this procedure is considered a major surgery, which translates into a longer hospital stay and therefore increased hospital bills.
Cesarean delivery at a public hospital will cost between $6000 and $10,000. The hospital fees at a private hospital can be anything between $9000 and $17,000.
It should be noted that the type of delivery you have isn't always up to you. While you may want to have a normal delivery, you may be forced to have an emergency cesarean due to sudden complications. Emergency procedures cost even more than an elective cesarean.
Below is a rough breakdown of the cost between hospitals and the modes of delivery:
Hospital
Ward Type
Medium Bill
(Normal Delivery)
Medium Bill
(Cesarean)
KK Women's & Children's Hospital
A
$5,099
$8,777
B1
$3,702
$7,296
B2+
$2,599
$4,727
B2
$1,926
$3,717
C
$1,251
$2,320
Singapore General Hospital
A
$4,557
$8,330
B1
$3,209
$6,942
B2
$1,459
$2,466
C
$1,300
$1,767
National University Hospital
A
$4,694
$7,314
B1
$3,209
$5,237
B2
$1,110
$1,579
C
$840
$1,115
Gleneagles Hospital
1 Bedded
$9,775
$14,941
2 Bedded
$7,289
$12,139
Parkway East Hospital
1 Bedded
$7,007
$11,413
2 Bedded
$5,288
$9,863
Thomson Medical Centre
1 Bedded
$7,055
$10,260
2 Bedded
$5,637
$8,777
Mount Alvernia Hospital
1 Bedded
$7,957
$11,241
2 Bedded
$6,143
$9,201
Mount Elizabeth Hospital
1 Bedded
$9,401
$14,487
2 Bedded
$6,844
$10,259
Raffles Hospital
1 Bedded
$8.539
$12,602
Source: MOH
Cost Of Baby Through The First Year
You will probably have started preparing for your baby's arrival several months before he or she arrives. This is a good idea since baby supplies do not come cheap. Babies are generally expensive to care for. The good news is that these costs will reduce as your baby grows.
Lastly, here are the various expenses you should consider for the first year of your child's life:

Feeding
Breastfeeding your baby is not only recommended for nutrients and building up his/her immune system, but also to save you from the hefty cost of formula milk. It is recommended that babies be breastfed exclusively for the first six months. However, if this is not possible, you can supplement with formula milk.
If you choose to supplement with formula, you will have various brands to choose from, with varying prices. The average baby consumes 1kg of formula a week. The median cost of formula per kg is $45. If you begin to wean your baby at 6 months, they will consume an average of $60 worth of food per month. You will therefore spend an estimated $1,800 on feeding your baby in the first year.
Diapers
Most parents opt for disposable diapers. These cost $0.25 per piece. Babies go through an average of 10 diapers per day for the first 3 months. Their consumption goes down to 7 diapers a day between 3 and 6 months, to 5 diapers a day for the rest of their first year of life.
You will also need diaper cream and baby wet wipes to clean your baby's bum. Your total cost for diapering in the first year will come to about $850. You might want to consider cloth diapering to help cut down these costs, and also do your part to preserve the environment.
Clothes
With so many cute little outfits in baby stores today, it can be hard to resist picking out new baby outfits when you are out and about. However, these costs will add up. Most parents spend an average of $200 for new born outfits. They will then spend a further $100 on outfits as baby grows.
You can cut down your costs by getting hand-me-downs from friends and family since babies outgrow their clothes very quickly.
Medical Bills
Your baby's health, growth and development are crucial and will need to be monitored closely in their first year. Monthly check-ups and vaccinations will cost an average of $1800 for your baby's first year. However, if your baby falls sick, your costs could easily skyrocket depending on the pediatrician's fee and that of the hospital.
Baby Care
If you are a working parent, you should also consider the cost of care. Programs such as PCF and My First Skool charge $700, while private infant care providers charge $1,300 per month for full-day infant care. If you choose to have a nanny, you may have to part with between $500 and $700 per month.
As we round up the costs of preparing for the birth of your baby to his/her first year, we will next look at the cost of raising a child from the first year, to when they leave your home:
Expenses To Consider When Raising A Child In Singapore
It is estimated that the average family spends $276, 400 on raising a child till they complete secondary school. A new addition to your family means that you will need to adjust your budget and financial plans accordingly.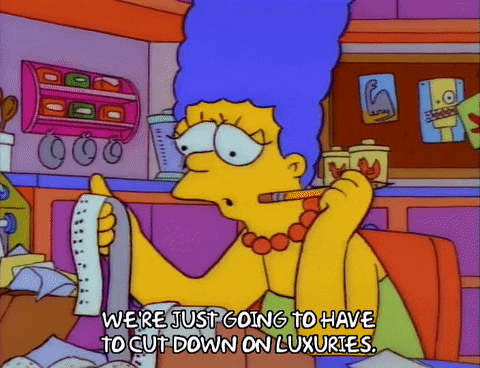 There are different expenses to consider when raising a child in Singapore. These include:
Health care
Your child will need to see a doctor every now and then for check-ups or other ailments, more so during the first few months. Private paediatricians will charge you about $200 a visit and the mandatory vaccinations will set you back about $1000. It is a good idea to have your child covered under your health insurance. This, however, will result in an increase in your insurance premiums.
Education
As your child enrols in an educational institution for at least the first 18 years of their life, parents can expect to pay about $2,136 for their children's basic school fees upon successful completion of their 'O' Levels. Although the cost of basic education for the first 16 years of your child's life are largely subsidised by the Ministry Of Education (MOE), there still exists additional costs such as tuition fees and enrichment classes. Junior College education would set you back about $792 for 2 years compared to a polytechnic education which will amount to around $8,400 for 3 years.
As the last leg of your child's education journey, University education among the four public universities in Singapore ranges between $29,000 – $50,000, depending on the school and your child's course of study.
Allowances
Going to school and providing your child with weekly allowance comes hand in hand. This weekly allowance covers the cost of meals at the school canteen, extracurricular activities and also transportation money for train and bus fares. Many parents give around $150 a month for primary school students and about $250 a month for secondary school students, with the amount increasing as they grow older. Eventually, some children receive a few hundreds of dollars from their parents per month for their usual expenses.
Other Expenses
These miscellaneous expenses include things like phone bills, getting a computer and buying clothes for your child. Parents can expect to spend up to $480 a year on phone bills, $1,500 on a computer and around $400 a year on clothes for their child.
Costs Through The Years
The costs of raising a child change as the child grows. The following is a breakdown of these costs at different stages of your child's life.
Baby To Toddler ( 1-3 Years)
This can be a frustrating stage for you as a parent as a large portion of your income will go to purchasing consumables such as diapers, milk powder and clothes. You will also find yourselves purchasing items such as toys, a stroller and a baby cot or toddler bed. By this time, your baby will have started eating solid food. If your baby is a picky feeder or has special dietary requirements, your costs for food could go up.
You will also need to factor in costs such as child care and healthcare. Parents spend an average of between $20,000 to $50,000 during this stage.
Pre-schooling Years (4-6 Years)
Your expenses at this stage will vary depending on how much you choose to invest in your child. Many millennials are willing to spend a premium amount to give their children a good start. They'll shell out large sums of money to send their children to institutions with better facilities, tailored programs and better teacher-to-student ratios.
It is not uncommon for parents to spend between $15,000 to $80,000 at this stage.
School Going Years (6-18 Years)
These include the years when your child will attend school for primary and tertiary education. You can save a lot of money by sending your child to a public school. The fees are heavily subsidized by the government. Many parents will invest in tuition and enrichment programs to improve their child's chances at a successful future. Some parents also spend money on extracurricular programs such as overseas school trips for their children.
Parents spend an average of $25,000 to $80,000 in this stage.
University To Working Adult (18-24 Years)
You can breathe a sigh of relief at this stage as you are almost done. However, this could be one of the most expensive stages depending on the choices that your family makes. If your child chooses to go to university, you could spend more than $50,000 depending on the university and the length of the course. If your child opts to study abroad, you should expect to spend much more.
Tips to Help You Afford Raising Your Child
Every parent wants the best for their child. It's therefore not surprising that Singaporean parents are willing to spend a lot on their children's education. A 2017 article published by The Straits Times found that Singaporean parents spend $96,000 on their children's education, coming in third in the world just behind Hong Kong and the United Arab Emirates.
So much just to raise a child?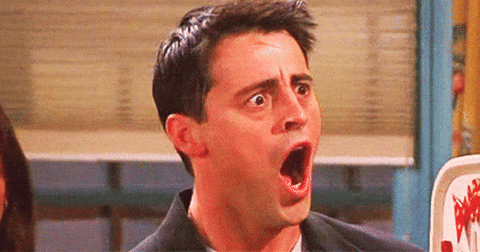 If you want to ensure that you can raise your children without worrying about your finances, apply the following tips right from the moment you find out you're expecting.
Invest In Insurance
It's a good idea to invest in maternity insurance as soon as possible. While pregnancy is a wonderful journey with great results, complications aren't uncommon. These can cause your healthcare costs to increase drastically.
Maternity insurance products can help you save and ensure that you're covered no matter the complications that may arise. A comprehensive plan will help to protect your finances and also secure your child's health and future.
Start Saving For Your Child's Education As Soon As They Are Born
A good education today does not come cheap. However, you don't have to be caught off guard or go into debt to ensure that your child gets the best education possible. If you start putting aside some of your income right from the start, you will have enough money to send your child to the best schools by the time they are old enough to start.
Adjust Your Lifestyle Accordingly
With baby on the way or already here, life will change. Your spending habits should also change along with it. You will have to spend more money on caring for your child. Diapers, formula milk, child care and other baby products are not cheap. You should therefore be ready to make sacrifices in other areas of your life in order to meet your new expenses. You can forgo eating out and have home-cooked meals instead.
Revise Your Financial Goals
You should also revisit your financial goals and factor in the needs and expenses that come along with raising a child. You may want to push some goals back to free up some money to meet current expenses. You may also want to revise your goals to suit your new family's needs.
Your child will probably be the biggest investment you will ever make. After all, parents only want the best for their child. Now that we have evaluated the costs of raising a child, are you financially prepared to take on the challenge of being a parent?