Dog Adoption in Singapore: Costs and Places Near You (2020 Update)
Dogs are amongst the most popular pets in Singapore, and it's not hard to see why. They are the most loyal friends and they're always happy to see you. There's never a dull moment with these furry friends, and you can always count on them to cheer you up!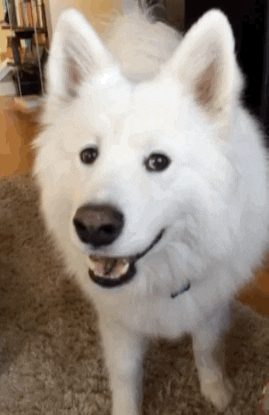 However, there is much more to dogs than all the fun and games. Dogs are a huge responsibility to take on as they require a significant financial commitment. You need to consider their adoption fees, food expenses, veterinarian fees and much more.
If you're planning to get a dog, you should ensure that you know what you're getting yourself into before you make the commitment to a furry best friend. The following guide will help you understand the true cost of getting a dog, and other facts you should consider.
What it costs to own a dog in Singapore ($$$)
Although a dog's lifespan is only 10 to 17 years, they walk with you through different seasons and chapters of life. Through your secondary school days, college days, when you land your first job, when you get married and maybe even when you start a family. Your dog will easily become one of the most important parts of your life!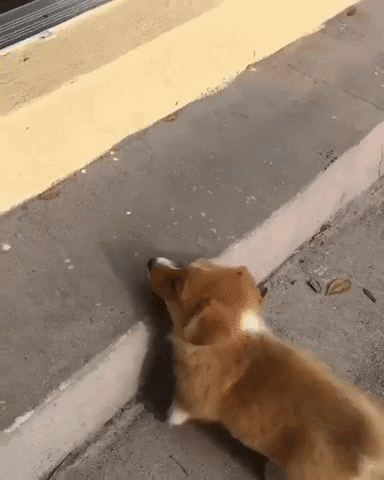 While the thought of adopting a dog can be exciting, it is important to consider the costs involved. Owning a dog in Singapore can cost you anywhere between S$18,000 and S$20,000 for a dog that will be with you for ten years. This, of course, depends on the type of dog, the type of food it eats, veterinary fees and much more.
Below is a breakdown of the average cost of adopting a dog from a shelter in Singapore:
Adoption fee – S$250
Microchip – S$0
Vaccines – S$0
Veterinary – S$500
Food – $50 monthly
Grooming – S$100 monthly
Other stuff (water bowl, toys, bed) – S$700
The total cost of caring for the dog for 10 years based on these average values will be $19,450.
How to get a dog in Singapore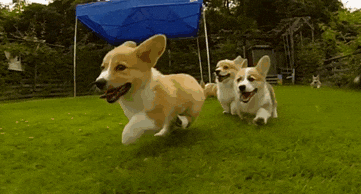 There are various dog breeds available in Singapore. The more common ones include:
Corgis
Golden retrievers
Japanese spitz
Jack Russel Terriers
Dachshund
Labrador Retrievers
Poodles
Shih Tzu
Singapore Specials
Pomeranians
Maltese
Some are HDB approved while some are not, so it is best to check before getting one.
There are generally two ways you can get a dog in Singapore: adoption or buying.
1. Adoption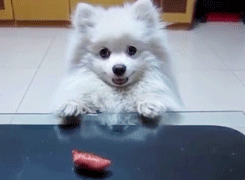 If you are open to giving any dog a home and is not bothered by breed, you should begin your search at a dog shelter. There are many of these spread throughout Singapore. Many of these dogs are strays, rescues from breeding farms, or have been abandoned by their previous owners. Adopting from a shelter is your way of giving these dogs a forever home.
Adopting a dog is also the cheaper option. Adoption fees range from $70 to $350 and most shelters will take care of the vaccination and microchipping. This will reduce your costs even further. You will, however, find it difficult to get purebred dogs in this setting.
Some dog shelters you should consider looking into include:
The average fee for an adoption is $180. This fee is inclusive of vaccination, microchipping, deworming, registration and licensing. Fees may vary for dogs in special categories. These include purebreds and crosses that are younger than 7.5 years ($250) and dogs older than 7.5 years ($70).
Fees vary depending on the dog's breed, sex and age. For example, local male cross breeds can be adopted for $230, while female local cross breeds are adopted for $250.
The adoption fees are inclusive of microchipping, vaccination, as well as one health check and a sterilization procedure if you choose. ASD also provides ongoing support for adopters. They continually check in on them after the adoption process is completed.

The adoption fee depends on the age of the dog you're adopting, and where you will be living with it. Puppies can be adopted for anything between $70 and $120. The fee depends on the procedures you want done on the puppy before adoption. Dogs that are at least 6 months old will cost an average of $250.
Adoption fees generally include vaccination, flea and tick treatment, deworming, and microchipping. Sterilization can be done at an additional fee.
This shelter offers a standard adoption fee of $250. This fee, however, is not inclusive of a medical or dental checkup, licensing and sterilization. The fees are higher as a result of the high number of purebreds that they have. Most of their dogs are rescued from breeding farms. They are also a no-kill shelter. This means that your money will go to help other dogs that aren't adopted.
The general adoption fees at SOSD is around $300 which includes vaccination, microchipping and sterilisation.
SOSD offers short-term dog fostering programmes where volunteers can temporary foster these cute furballs for one or two months while the organisation searches for their forever homes. This is a great option for dog lovers who might be unsure about long term commitment or is unsure if they are able to care for a dog well.
HOPE Dog Rescue aims to make sure that no street dogs go hungry and if possible, find them a home. The team rescues dogs from all around Singapore.
With the help of volunteers, this group helps animals who have been mistreated, neglected or abandoned. Other than dog adoptions, HOPE also offers dog fostering and dog sponsoring.
An organisation that started in 2009 and believes that every dog is a blessing. Most of the dogs there are HDB approved and can understand basic commands.
Another dog shelter that takes in all dogs regardless of their breeds and age. They aim to feed all of the dogs and are fully run by volunteers.
Volunteers can head down to the shelter during weekends or public holidays to show some love to the furballs there, or they can choose to sponsor a dog there.
A shelter that started in 2003 and takes care of both dogs and cats. They have saved many strays and provided them with the necessary medical care.
If you are trying to decide between getting a dog or a cat in Singapore, perhaps this place will be good for you to visit and learn more about various animals!
Some other dog shelters include Animal Lovers League, Gentle Paws, Mutts & Mittens, A Stray's Life and Save Our Street Dogs (SOSD).
Animal Lovers League is one of the longest and biggest animal care voluntary group in Singapore. They provide food, love, care and medical treatments to all furballs who are looking for a forever home in Singapore.
Like other dog shelters in Singapore, you can sponsor a dog there or join them in their voluntary activities.
2. Buying a dog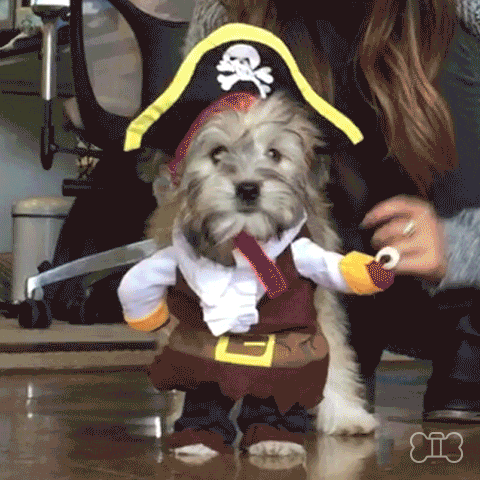 This can be expensive especially if you want a purebred. The prices usually start from $1000. This is often not inclusive of vaccination, sterilization, registration, licensing, microchipping and deworming.
If you want to buy a dog, you should visit a reputable and safe breeding farm. This will ensure that you adopt a dog with a good pedigree or a purebred, and that the dogs were well taken care of there. Buying a dog gives you better control of the breed of dog you get. One of the more famous pet shop areas in Singapore is at Serangoon North. The whole street of shops provide a wide variety of choices for food and supplies.
Other factors to consider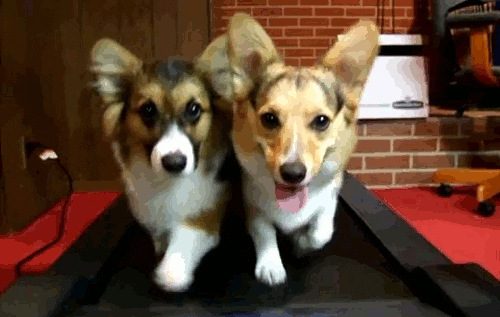 There's a lot to consider when you make the decision to get a dog. Considering the following factors will ensure that you are ready to care for the dog for the long haul.
1. Licensing, registration, vaccination and other upfront costs
Before you bring your dog home, there are various other requirements that need to be met, and they cost money. These include:
Deworming
Microchipping
Vaccinations
Sterilization
Registration
Licensing
If you're caught without a license, you will be fined. Click here for more information on licensing.
2. The type of food your dog eats
There are different kinds of foods available for dogs. Understanding what is available and whether it is suitable for your dog will help you narrow down your choices. Some examples of dog food include:
Dry kibble – this is suitable for all dogs and is a popular choice for dog owners. It is great for helping to keep your dog's teeth healthy. It can cost between $100 and $200 per 10Kg.
Canned food – this is easy to use and access. It can also be kept for a long time. Be sure to pick a can that is '100% nutritionally complete.'
Home-cooked meals – these will vary depending on what you have available, and what you prefer to feed your dog. Be sure to consult your vet on food choices to ensure good health.
Semi-moist food – these are great as treats as they have little nutritional value.
Frozen food – this is great but can be expensive. It is also susceptible to bacteria.
Milk – not your everyday breakfast milk, but milk specialized for dogs. It is high in the nutrients needed by dogs and is easy to digest.
Provide a good mix of foods for your dog for a complete diet and consult your vet should you have any questions.
3. Grooming
It is important to keep your dog looking neat and clean. Bathe your dog at least once a week and dog shampoos are priced at $20 – $ 50 for a 0.5 litre bottle. You should invest in a dog shampoo and some bristle brushes, clippers and combs if you intend to do the grooming yourself. You may also opt to take your dog to a professional groomer.
Grooming fees in Singapore usually cost $30 – $80 for smaller dogs and $90 – $180 for larger ones.
4. Training
This is great if you want to ensure that your dog is well behaved. If you're a first-time owner, you can do your research to find out tips and advices from other dog owners. You can try training your dog yourself but if you run into any difficulties, feel free to consult professional dog trainers as well.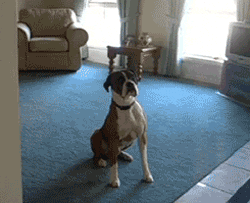 All in all, getting a furry best friend is a form of financial commitment and should not be done on impulse. Try to make sure that you have all the necessary supplies and resources and funds (should your pet fall sick choy!) before bringing your furball home!