Getting a HDB Loan in Singapore 2019 – A Comprehensive Guide of What It Is All About, Loan Requirements and Cost Breakdowns
Are you thinking of buying a HDB flat in Singapore? We all know that getting a home in Singapore is a serious matter, and it will probably be the biggest financial decision that most of us will ever make. With the high cost and numerous procedures and loans available, it is normal to feel stressed and confused.
So what are HDB loans about? Who qualifies for them and what are the rates and procedures? We begin by evaluating the benefits of getting a HDB flat, the different types of home financing, how the HDB loans work and the criteria to getting one.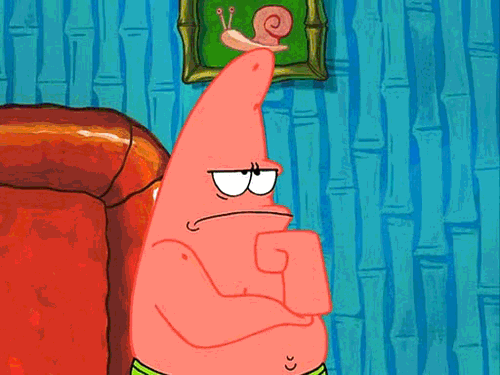 Benefits Of Buying A HDB Flat
1. Better layout – Yes we all know that flats are getting smaller. Singaporeans are always complaining about this fact. However, one great thing about investing in a HDB flat is the superior layout of these flats. While the kitchen may be smaller, these flats feature better designs including small walkways, a good laundry area with convenient drying racks and even the outer appearance of the flats look more sophisticated.
2. Longer lease – HDB flats come with a fresh 99-year lease. This means that you will get to retain the value of the flat for much longer than if you had invested in a flat with a shorter lease. You may even be able to pass the flat on to your children.
3. Lower price – HDB flats have made it possible for people with lower incomes to own their homes in Singapore. You will not only save on your purchase, but also in the long run as the loan required to purchase these flats initially is much smaller. You can thus save money for other investments.
The Different Types Of Home Financing In Singapore
While HDB flats are more affordable than other types of homes such as condos and landed properties, they still cost quite a lot. It's not a small sum. Not many people can pay for these homes straight from their savings and the repayment for the home could take up to several years. This is where financing comes in.
There are various types of home loan products available in Singapore. This isn't surprising considering the high cost of homes in the country. These home loan products make it possible for people of different income levels to purchase homes and pay for them slowly.
Although there are a wide variety of home loan products available, they can generally be categorized into two:
1. Conventional home loans
These make up the majority of the home loan products in the market. With these loans, the borrower approaches a financial institution for a loan to purchase a home. They agree to repay the loan in addition to an interest over a specified period. There are two ways that the interest can be charged:
Fixed interest: This is an interest rate that is fixed for the first few years of the loan tenure. It is then converted into a floating interest rate thereafter.
Variable interest: This is interest that changes. It is tied to the Singapore Interbank Offer Rate (SIBOR). Most home loan products use this type of interest rate.
With more financial institutions offering home loan products, banks are being forced to become more innovative with their products. You will find various attractive offers attached to loan products such as lower interest rates for existing customers. Promotions such as cashbacks or processing fee waivers are also commonly used.
2. HDB Home Loans
These are loans that are available specifically for the purchase of HDB properties. There are fewer restrictions attached to these types of loans than to conventional loans.
How HDB Home Loans Work
HDB Loans are offered by the Singaporean government to help you purchase a HDB property. Unlike loans that are provided by private financial institutions such as banks, HDB loans can finance as much as 90 percent of the value or price of the flat (depending on which one is higher).
For example, if you want to purchase a flat that is priced at S$400,000, the HDB loan can help to finance as much as S$360,000. You pay for the other 10 percent with money you have saved up or using your CPF OA (CPF Ordinary Account). This essentially means that if you're buying a HDB flat, you could end up purchasing it without using any money from your wallet in case your CPF OA can provide sufficient cover for the down payment. Likewise, you will have the cover for the remaining sum in cash should there be insufficient funds in your CPF OA.
There are various factors you should be aware of if you decide to use a HDB loan to finance your purchase.
1. Interest Rates

The interest rates on HDB loans are not fixed in the traditional sense of the term. The rate of interest on the HDB loan is fixed at 0.1 percent above the CPF OA interest rate. So if CPF OA interest rate that is prevailing is 2.5%, the interest rate of your loan will be 2.6%.
However, the CPF OA interest rate is revised every quarter. This means that your HDB loan interest rate will fluctuate based on the revisions made. The good news is that the rate of interest has held steady at 2.6% for more than a decade. You can therefore be sure that the HDB loan will be one of the most affordable loans you will ever take.
2. Loan Tenure
The maximum tenure for these loans will vary based on your age. It will either be 65 years minus your age or a total of 25 years. If you are borrowing the loan with your spouse, then your average age will be used.
3. Options For Payment
The monthly payments can either be made through your CPF account or in cash. However, if you would like to be guaranteed of the interest rates, you should use your CPF account.
4. Mortgage Servicing Ratio (MSR)
HDB loans have an MSR of 30%. This means that your monthly payments should not exceed 30% of your monthly income. If your income is variable, the percentage for the MSR will be calculated on your average monthly income.
However, unlike with bank loans, you can speed up the repayment of the loan by voluntarily paying more. Be cautious with this however as it doesn't mean that you will not pay more interest. It may even be more prudent to pay the loan in the time allocated.
Qualifying For A HDB Loan
In order to apply for a HDB Loan, you need to meet the criteria below:
1. At least one of the flat buyers ought to be a citizen of Singapore
2. You must be aged more than 21 years
3. You must be purchasing a HDB flat
4. You should not be an owner of a private property at the time of application or have owned or sold a private property 30 months prior to making the application
5. You ought not to have taken 2 or more home loans from the HDB in the past
6. Your gross income should not exceed $6000 a month for singles, $18,000 a month for extended families, and $12,000 monthly for families.
7. The property must have more than 60 years left on the lease.
HDB Loan Eligibility Letter (The first step)
If you meet the requirements for applying for a HDB loan, you should begin by applying for a HDB Loan Eligibility (HLE) letter. This should be done even before you commit to taking ownership or buying the flat. This letter will remain valid for 6 months.
The HLE letter will provide you with vital information for making your investment including:
1. The maximum amount you can borrow
2. The maximum amount you should pay as monthly installments
3. The maximum loan tenure
4. The amount of cash that will be used to pay for your next flat if you are applying for a second HDB loan
5. The terms and conditions of the loan.
Find out the cost of your ideal flat. This way, you will be able to know how much you have for the purchase of the flat and how much you need to borrow. Remember to evaluate the pros and cons, risks of the different loans. Take some time and analyze your finances, making sure that you will be able to pay off the loans before applying for one.