Applying For Your First Credit Card: What You Should Look Out For
Congratulations on earning your first paycheck! Now that you've got a steady flow of income, you'll most likely be on your way to applying for your first credit card. Getting a credit card makes perfect sense: it opens doors to the world of cashbacks, rewards, miles and points, all while offering you with greater convenience and safety.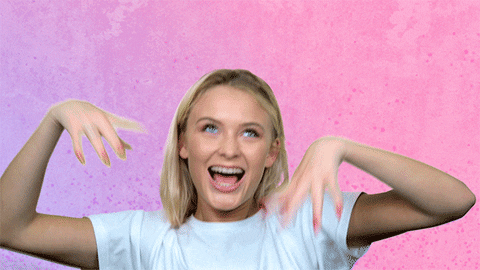 Requirements To Apply For A Credit Card

But before you can get your hands on a credit card, you need to be eligible for one. Singaporeans and Permanent Residents of Singapore may have different requirements compared to foreigners. Below are some of the things you should take note of:
Age, Minimum Salary Requirement And Residential Status
Minimum income requirements refer to the least you have to earn in a year, before any tax deductions, in order to apply for a credit card. These credit card income requirements help banks reduce their risk of lending. It also allows you to find a suitable card that sits with your financial situation.
Most credit cards in Singapore require applicants to be at least 21 years of age, with a minimum income of $30,000 per annum. However, this varies from card to card. Some credit cards, such as the UOB Visa Signature Card and the American Express Platinum Credit Card require the applicant's annual income to be at least $50,000.
The minimum income required for non-Singaporeans are generally higher and can range between $40,000 to $60,000 per year.
Factors To Take Note Of When Getting Your First Credit Card
Signing up for a credit card might be one of the first major financial decisions that you'll have to make independently. It is therefore understandable that making a decision on which credit card to sign up for would be a daunting task. 
1. Late Payment Fee, Interest Charges and Annual Fees
Late payment fees are incurred when you fail to meet the minimum payment amount required on your credit card on time. The minimum payment amount required is usually the higher of either $50 or 3% of your current bank balance. Failure to make the minimum payment will mean having to pay a late payment fee between $80 – $100, on top of your outstanding balance.
For instance, if your outstanding amount is $4,000, then your minimum payment is $120 (3% of $4,000).
On the other hand, interest charges, also known as financial charges, are payable on any outstanding amount that you still owe after the stipulated due date. If possible, it's wise to make payments on time as these interest charges can be expensive: an effective interest rate of up to 28% per annum.
To prevent yourself from succumbing to these extra charges, you might consider using GIRO to automate payments from your savings account. You can set your GIRO to either make deductions of the full or minimum amount. Do note that GIRO deductions will be earmarked 3-4 working days before the payment's due date so ensure that you have sufficient funds by then.
On top of this, banks will charge you an annual fee of $192.60 (including GST) for the use of your credit card. This covers the administrative fee of maintaining your account. It also covers the cost of a free credit card replacement if you ever misplace or damage your card, or if it gets stolen.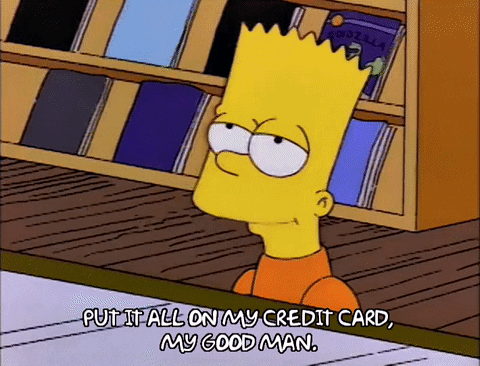 2. The Perks / Benefits
Because getting a credit card is all about the perks and benefits it has to offer! Getting as many perks as possible is great. However, you will want to ensure that they are tailored for you and should meet your spending profile. Go through the rewards program carefully. Look for a rewards program that you can truly benefit from. If you're looking for:
Air Miles: American Express Singapore Airlines KrisFlyer Credit Card, Citi PremierMiles Visa Card

These cards help you to earn air miles everytime you spend, to satisfy the inner travelbug in you. Usually, there is no minimum spending required and no limit on the number of air miles you can earn in a month.
This is for those who love to travel and will die die opt for Singapore Airlines wherever they travel to.

Some of the key features of the American Express Singapore Airlines KrisFlyer Credit Card include a bonus of 7,000 KrisFlyer miles when you first charge to your card, and earning 1.1 KrisFlyer mile for every $1 spent on all eligible purchases with the card. If you're a constant user of Grab, you'll be happy to know that you can earn 3.1 KrisFlyer miles for every $1 you spend on your Grab rides, capped at $200 per month.
As for the Citi PremierMiles Visa card, you'll receive 9,000 Citi Miles once you've spent $7,500 and a bonus 21,000 Citi Miles will be credited once you've paid the annual fee of $192.60, on top of the $7,500 spent. Do note that the qualifying period for the total $7,500 spent starts from the card approval date till the end of the month, plus an additional 3 full calendar months. Meaning that if your card is approved on 15 September 2018, then you'll have to have charged $7,500 to your card by the end of 31 December 2018. Some of the key features of the card include earning up to 10 Citi Miles for every $1 spent on online travel booking.
To put things into perspective, we've listed down some of the more popular destinations that Singaporeans travel to, and the number of miles needed on a Singapore Airlines Economy Saver Award Ticket:
| | |
| --- | --- |
| Destination | Miles required |
| Denpasar, Bali | 15,000 |
| Hong Kong | 30,000 |
| Taipei, Taiwan | 30,000 |
| Perth | 40,000 |
| Seoul, Incheon | 50,000 |
| Tokyo, Narita | 50,000 |
| Melbourne | 56,000 |
| London, Heathrow | 76,000 |
| Paris, Charles de Gaulle | 76,000 |
Cashbacks: UOB YOLO Credit Card, OCBC 365 Credit Card
For those who are less keen on travelling and prefer to spend and get instant rewards, opting for a cashback credit card will be a better option. As the name suggests, these cards provide you with a cash rebate upon spending, meaning that you earn back a certain percentage of the amount you spend in the form of cash rebates or cash backs. Hence, this card is suitable for those who are looking to get their first credit card due to the cash backs offered.
Eat. Drink. Play. Repeat. Evident from its name YOLO (You Only Live Once), the UOB YOLO Credit Card is catered to young adults who enjoy spending on dining and entertainment. With this card, you'll enjoy a cash rebate of up to 12% all week on dining, grab and entertainment for new sign-ups for the first 3 months. Subsequently, you'll get 8% cash rebate on weekend dining, entertainment and Grab rides and 3% during weekdays. Another feature of this card is that it has exclusive dining deals such as 1-for-1 dining at selected restaurants and discounts off your total bill at selected restaurants such as Din Tai Fung, Sushi Jiro and Fat Cow.
The OCBC 365 Credit Card is fit for those who wish to avoid the high annual fees. The annual fee of $192.60 is waived with a minimum spending of $10,000 a year, which works out to about $850 a month, fair enough. Another benefit of this card is that it covers a wide range of reward categories that are central to every day life (with effect from 1 Oct 2018): 6% rebate on dining, 22% on petrol, 3% on groceries, 3% on local and overseas private hire rides (Ofo, Comfort DelGro, Ofo and Ryde) and 3% on recurring telephone and electricity bills. This way, the minimum spending of $850 a month to qualify for the annual fee waiver doesn't seem hard to qualify for.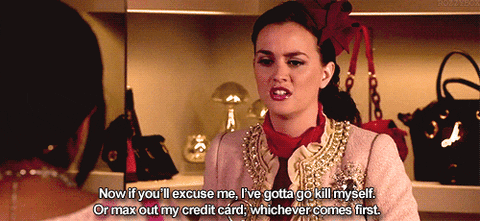 Rewards: Citi Rewards Card, American Express CapitaCard
These cards earn reward points every time you spend and usually offer 10X rewards points when you shop at their selected retail outlets. Usually, there'll be a minimum amount that you have to spend in order to qualify for these rewards and a cap to how much bonus points you'll be able to earn in a month. Reward points can be used to redeem things such as vouchers, movie tickets, concert tickets, air miles and more.
The Citi Rewards Card offers up to 10x rewards (10 points or 4 miles) for every $1 spent on shoes, bags, clothes at online, local and overseas retail or department stores. For the shopaholics out there, you'll be glad to know that you can enjoy discounts of up to 50% at online shopping sites like Lazada, Zalora and Reebonz.
Conversely, the American Express CapitaCard works on a STAR$ basis so every dollar spent enables you to earn 5 STAR$ at CapitaLand malls. In addition, you can earn 3X the STAR$ at participating supermarkets such as Fair Price Supermarket, Fair Price Finest, Giant, Cold Storage and Istean Supermarket (valid through 31 December 2018). So, what can you do with all these stars? Every 5,000 STAR$ enables you to redeem a $5 Capita voucher, 10,000 STAR$ allows you to redeem a $10 Capita voucher and 50,000 STAR$ gets you a $50 Capita voucher. For the complete list of CapitaLand Malls:
3. Visa vs Mastercard vs American Express
When faced with 3 credit card networks, this often begets the question of which is better.
To begin with, Visa, Mastercard and American Express are the three main payment networks used in Singapore, with Visa and Mastercard being the more popular ones. That being said, Visa seems to be the most widely used payment network, with most credit cards under their network.
For lower fees and charges for local transactions, Visa and Mastercard would be a better option, and American Express for overseas transactions.
Visa and Mastercard are neck to neck when comparing between fees and charges, along with convenience and security (Verified by Visa, SecureCode for Mastercard). This added security measure requires you to enter an additional security code, sent to your mobile number, in order for you to successfully complete your online transactions. In addition, both payment methods also allow contactless payment. Tap and go!
On to American Express, it is not as widely used compared to Visa and Mastercard. If you're thinking of getting an American Express card, you might find yourself constantly asking "Do you accept Amex?" at the various stores you find yourself in. However, American Express stands out where overseas transactions are concerned. They have the lowest fees for overseas transactions as they don't charge cross-border fees.
4. Know Your Credit Range
Credit cards are designed for people from different walks of life. If you want to avoid being rejected when you apply for a credit card, be sure to shop for a credit card within your credit range.
Be realistic about your finances. Don't apply for a credit card because you want to access the great perks. Do the relevant homework and check to ensure that you qualify for the credit card in the first place. Consider factors such as your income, age and credit score.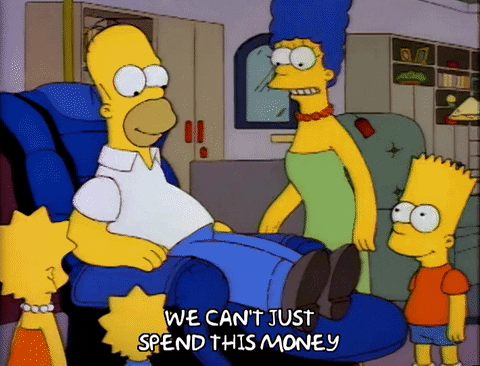 5. Limit Your Applications
Don't try your luck and apply for every credit card you come across, just because of the benefits they offer. Your credit score drops every time you put in an application for a credit card. Be realistic, evaluate and only apply for those credit cards that you really want, and not simply applying for them just because you qualify and hit the minimum income range.
6. Reign In Your Spending
Credit cards offer you a way to spend money without paying interest. You get to borrow money and repay it without being charged an interest for it. This can make everything look like a good deal. The danger is that you could end up spending more, and on items that you really don't need. You could spend much more than you would have on interest. You'll need to reign in your spending to actually benefit from having a credit card.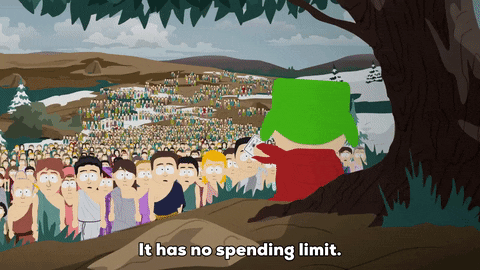 7. Keep Track Of Your Transactions
Keep track of your transactions to avoid late fees and other penalties. Remember that your habits when using your credit card affect your credit history. You should ensure that you repay what you've used in good time.
Credit cards offer various benefits. If you're credit card savvy, there are many great deals and freebies that you can take advantage of, which can result in significant savings. You should however be mindful of your spending, the charges on your card and other expenses which you might incur along the way. That being said, welcome to the world of cashbacks, rebates and make sure that you use your credit card wisely!