Halloween 2018: Top 5 Things To Do In Singapore
It's that time of the year again where we put on our scariest costumes, dish out our sharpened knives to carve some perfect Jack'O Lanterns, and knock on our neighbours' doors to go trick or treating.
Or maybe not.
Though Singapore doesn't have the tradition of trick or treating, some of us might be looking for something thrilling to do, to soak in the 'feels' and enjoy this once a year celebration. After all, it's Halloween. We're all entitled to a good scare.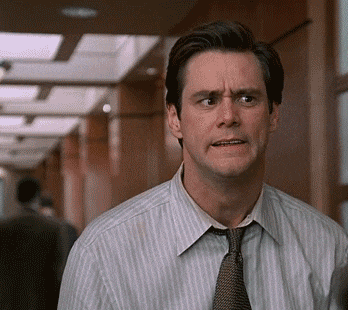 Therefore, we've rounded up the top 5 activities that you can consider for this year's Halloween! Plus, some bonus Halloween puns at the end!
1. Halloween Horror Night 8 (HHN8)
What is Halloween in Singapore without the annual HHN? There are 3 groups of people when it comes to this: Those who die die will go every year without fail and wouldn't mind paying to scare themselves, those who go as long as they have friends accompanying them and those who swear off such events because they don't believe in throwing money just to scare themselves.
Well, regardless of which category you find yourself under, here's what you can expect at this year's HHN8!
The largest Halloween themed event in Singapore each year, this year's installment of Universal Studios Singapore's Halloween Horror Night will take place from now till 31 October 2018.
Drawing inspiration from the infinity insignia, ∞, this year's theme for the 8th instalment of this franchise is titled 'Infinite Fear'. So brace yourselves. You'll be glad to know that you're getting your money's worth as enter a never-ending cycle of fear, screams, and scares at the park. It features five haunted houses, three live shows and two scare zones.
That being said, Asian horror will still take precedence as four out of the five haunted houses draw their stories from haunted Asian folklore: Pontianak, The Haunting Of Oiwa, Pagoda of Peril and Killuminati.
Out of these, the one to pay close attention to is Killuminati, featuring a throng of vampires from the Chinese secret society. Hailed as the most interactive haunted house in Singapore's HHN history, be prepared for twists, never seen before stunts slapped with a whole lot of ghoulish mystery.
At the Pontianak haunted house, visitors will literally be feeding themselves to the Pontianak as they enter a Malay village, with the Pontianak lurking somewhere inside. They will get first look into the origins of the Pontianak: from how she was created to details of her tragic death.
Based on the iconic Japanese ghost story of Yotsuya, the fearless will step back in time to the chilling Edo-era of Japan and enter The Haunting Of Oiwa's haunted house. Furthermore, they will also go head on and confront the infamous Lady Oiwa, as she returns from the dead to haunt and exact revenge after being poisoned by her unfaithful husband.
Probably the most anticipated haunted house, the Stranger Things themed haunted house is a collaboration with Netflix's critically acclaimed Stranger Things. This haunted house boasts 12 thematic rooms, the most number of rooms in a USS HHN haunted house to date.
Visitors will be transported back to 1983, where the first season of Stranger Things was set. They'll make their way through the mystifying Hawkins Lab and come face to face with the parallel universe of the Upside down.
Another thing to look forward to is the interactive zombie laser tag experience. Similar to Left 4 Dead, just that this time you're literally in the game, this laser tag experience is bigger and better compared to last years. Think an arena double the size of last year's, meaning more space to accommodate more zombies. Yikes!
You will work together in teams of 8 and go head to head against an army of frenzied zombies with laser tag gear. Do note that this scare zone requires an additional $38 on top of the admission fee (see below for details).
If you're a fan of the highly popular media conference TED Talks, you'll be spooked to know that HHN has incorporated this as one of their shows. Well, except it's now called DEAD Talks, to put the boo back in you, as they say.
With highly sophisticated illusions, enthralling dancing and acrobatic performances, this entertaining and humorous musical will provide you with the much needed comic relief for the night.
The talk is led by an expert on death, where he will walk you through 4 ways to effective scaring, with each point having an accompanying song and dance scenario, packed with hysterical moments and slapstick humour!
If by now you feel that you've had enough of zombies, ghosts and scares for the night, there's always the option of hopping onto selected rides that are open till late on event nights:
o Accelerator
o Battlestar Galatica: HUMAN
o Battlestar Galactica: CYCLON
o Enchanted Airways
o King Julien's Beach Party-Go-Round
o Puss In Boots' Giant Journey
o Revenge Of The Mummy
o Shrek 4-D Adventure
o TRANSFORMERS The Ride: The Ultimate 3D Battle
Admission and Fees
Halloween Horror Nights 2018 will take place across 18 nights on weekends and selected weekdays from now till 31st October 2018. Book your tickets online through the portal to enjoy specially discounted rates. Do note that non-peak periods are during Thursdays, Sundays and the last day of the event, which falls on a Wednesday.
Tickets
Non-Peak (Price)
Peak (Price)
General Admission Ticket + Free HHN Lanyard
$58
$68
Maybank Exclusive: Admssion Ticket + Free 22oz Coke

$53

$63

Maybank Exclusive: Buy 3 Get 1 Free Admission Tickets

$174

$204 (SOLD OUT)

Mastercard Special: $5 Off Per Ticket + Free $5 Retail Voucher
(*Minimum purchase of 3 tickets)

$53

$63
If these special discounts aren't enough to convince you to drag your friends along and confront your greatest fears, you'll be glad to know that there's an even better deal going on at the 2018 Halloween Horror Nights Roadshows.
We're talking discounted tickets, limited edition merchandise and character appearances! Check out the tables below for exclusive ticket discounts and roadshow details.
Public Roadshows:
Event Ticket
Frequent Fear Pass

Peak: $62 (U.P. $68)

Non Peak: $52 (U.P. $58)

$98 (U.P. $120)

–  Unlimited entry to HHN8

–  Enjoy the zombie laser tag at a discounted rate of $30 (U.P. $38)

–  Only valid for frequent fear passes purchased at roadshows
For the students out there, here's another reason to attend HHN8 without burning a hole in your pocket.
Student Roadshows:
Event Ticket
Frequent Fear Pass

Peak: $58 (U.P. $68)

Non-Peak: $48 (U.P. $58)

$98 (U.P. $120)*

–  Unlimited entry to HHN8

– Enjoy the zombie laser tag at a discounted rate of $30 (U.P. $38)

*Only valid for frequent fear passes purchased at roadshows
On top of discounted tickets, the roadshows also offer free limited edition HHN8 merchandise.
The inner Singaporean in us is screaming: we won't say no to free stuff. When you purchase your HHN8 tickets at any of the roadshows, you'll be able to get mobile phone pop sockets, LED fidget spinners, LED lanyards and retractable pull reels for cardholders.
Check out the table below for the roadshow schedules:
Venue
Date
Time
Scare Actor Appearances

ITE College West (Event Piazza)

3- 4 October 2018
10AM – 4PM

–

Bugis Junction (Malay Street, Outside Hoops Factory)

1 – 7 October 2018
10AM – 10PM
6 Oct (12PM / 1:30PM)

7 Oct (6:30 PM / 7:30 PM)

Jurong Point (JP1 – Outside McDonalds/Mos Burger
8 – 14 October 2018
10 AM – 10PM

–

SIT @ Singapore Polytechnic Campus (Lift Lobby)

8 – 9 October 2018
11AM – 5PM
–
Nanyang Technological University (North Spine)
11 – 12 October 2018
11AM – 4PM

–
o Date: selected nights from 27 September to 31 October
o Time: 7:30PM – 1:30AM on peak nights (5, 6, 12, 13,19,20,26, and 27 October 2018), 7:30PM – 12:30AM on non-peak nights (11, 14, 18, 21, 25, 28, and 31 October 2018)
o Venue: Universal Studios Singapore: 8 Sentosa Gateway, 098269
o Details: Here
2. Boogie Wonderland @ Zouk
How does partying on a dance floor with a vengeful spirit of the 70s sound like? If you're itching to become his next victim, it's time for you to grab your friends and head down to Zouk Singapore!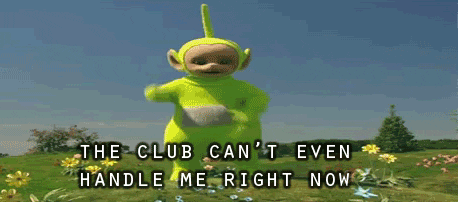 Divided into two areas, resident DJs, Zushan, Hong and Jeremy Boon will be playing a slew of more era-appropriate songs at the Zouk main room. Down at the capital, LeNERD, Ghetto and Nash D will be serving up non-stop open format mixes for those who prefer EDM and bass bangers.
As with previous Zouk Halloween celebrations, there will be attractive prizes up for grabs for those who come in the weirdest and most ghoulish costumes. Prizes to be won include a 3D2N cruise vacation aboard the Genting Dream Cruise, tickets to Kevin Hart's The Irresponsible Tour, a $500 Sephora Voucher and tickets to this year's ZoukOut!
o Date: 27 October (Saturday)
o Time: To be confirmed
o Venue: Zouk Singapore: 3C River Valley Road, The Cannery, 179022
o Details: Here
3. Halloween Thrills @ Sentosa Cove
If you're looking at a more family oriented event, then look no further!
Marina Sentosa Cove is organising a Halloween event packed with kids' activities, movie screening (good old Monsters Inc) trick or treating and a special lucky draw! There's a Halloween maze, magnet photobooth and Kids can also look out for Dracula and Frankenstein as they roam around between 730PM and 9PM at Sentosa Cove Central Precinct.
o Date: 27 October 2018 (Saturday)
o Time: 7:30PM – 8:30PM
o Venue: Sentosa Cove (Central Precinct): 1 Cove Avenue, #02-05 Singapore 098537
o Details: Here

4. Yokai Festival @ Downtown East
Those living in the East can now celebrate Halloween at Downtown East's Yokai Festival. In case you're wondering what Yokais are, they're a group of supernatural monsters, spirits and demons in Japanese folklore.
Happening from 27-28 October, this Halloween celebration is fit for all ages! Soak in the Halloween atmosphere as the Yokais come together and parade around Downtown East. Other than the Yokai parade, there are also more thrilling activities like a Yokai vs Humans team shoot down at Wild Wild Wet or a mission led Jewel Of The Town activity – complete six out of ten mission or risk turning into a wandering soul!
For the families out there just looking for some family fun, you'll be happy to know that there's a free outdoor movie screening of 'My Neighbour Totoro'. If that isn't enticing enough, there's also FREE rainbow popcorn and nachos & cheese if you're feeling slightly peckish.
o Date: 27-28 October (Saturday – Sunday)
o Time: 2PM – 10PM
o Venue: Downtown East: 1 Pasir Ris Close, 519599
o Details: Here

5. Halloween by The Bay – Pumpkin Run & Fun Walk
Those itching for a run on a chilly night, with spooky encounters greeting you at every turn that you make, you'll be glad to know that there's now an event for it. Well, sans the spooky encounters.
Singapore's only Halloween themed running event returns to Gardens By The Bay, presenting you with the options of going for a 2.5km or 3km run, all whilst carrying a 2-3kg pumpkin. In addition, there's also a treasure hunt fun walk fit for a great bonding session with friends and families!
All participants will receive a complimentary event pack which includes a Newton Event T-Shirt, event medal and an event bib.
o Date: 27 October 2018 (Saturday)
o Time: 6:30PM – 11:30PM
o Venue: Gardens by the Bay, The Meadow: 18 Marina Gardens Drive , Singapore 018953
o Details: Here
So grab your friends and enjoy a terror-fic (we couldn't resist) Halloween night out with our specially curated list of activities to celebrate Halloween in Singapore! From family friendly activities to a crazy night out with friends, we've got you covered!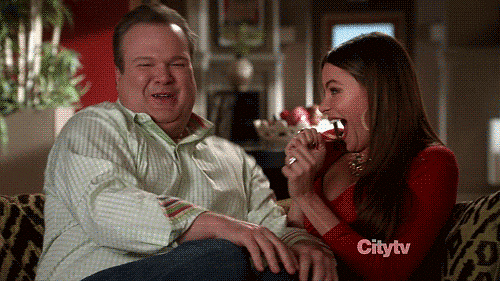 6. Bonus: Halloween Puns/Jokes
Why was the skeleton lonely?
He had no body.
What did the skeleton bring to the pot luck?
Spare ribs.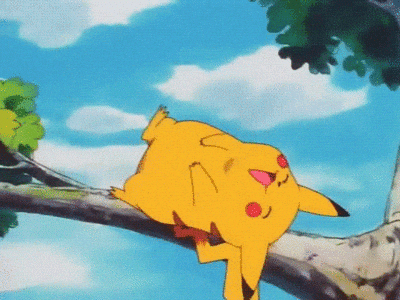 Why do elevators make ghosts happy?
Because it lifts the spirits.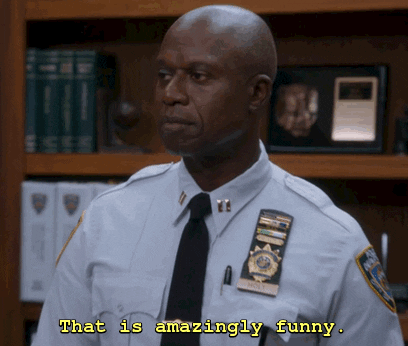 Why are skeletons so calm?
Because nothing gets under their skin.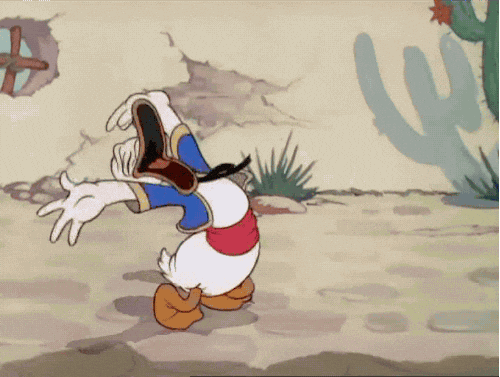 What's in a ghost's nose?
Boo-gers.
---
The 2018 Halloween Horror Night images were contributed by Kei Teng.