Thinking Of Getting Your BTO Flat? Here's A Step By Step Guide To The BTO Process (2020 Update)
In Singapore, everything is like clockwork. You wake up, get to work, return home, sleep and the cycle pretty much repeats itself till you've had enough  you retire.
The same goes for a relationship. From friends, to getting together then getting married.

But before you get married, most of us will have to go through the HDB BTO process, whether you like it or not.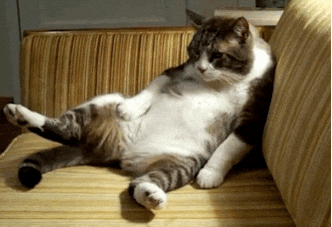 Securing your very own HDB Built To Order (BTO) flat has become a rite of passage for most of us. That said, being first time home owners, we might be a little confused about issues such as the eligibility process and whether there are any possible grants available.
Lucky for you, we've jotted down all you need to know in our very own HDB BTO guide. Hopefully, you'll be able to find the answers to your questions!
What Is BTO?
For the uninitiated, you might have heard these three letters get thrown around a lot. But what exactly is BTO?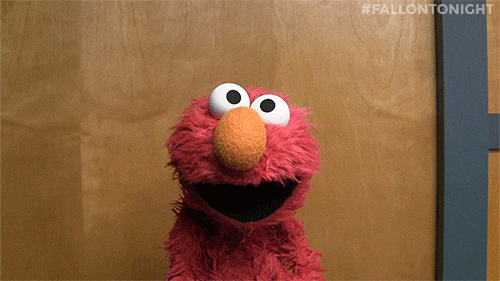 In an effort for the private sector to be more involved in public housing, the Housing & Development Board (HDB) devised the Design, Build and Sell Scheme. If you wish to buy a Housing & Development Board flat, you can apply for BTO.
The BTO project starts only if there are enough applicants for the apartments. A particular contract needs to have applicants for at least 70% of its apartments. If that's not the case, the block of flats won't be built.
There are several unique features to HDB's BTO projects:
Features a series of user-friendly features: Entrance ramps, wide corridors, doors, a common toilet accessible for wheelchairs, level floors, grab bar spaces and easy-to-reach outlets and sockets.
Ferrocement as a new wall material: This material which mixes less sand in concrete but adds steel wire mesh, is used to make Ferrolite walls. This material insulates sound better and is less likely to crack from sunlight.
A new extended warranty: Covers ceiling leakages and water seepage for five years, plus spalling concrete for ten years. Before 2005, the warranty was only valid for a year.
Better facilities for premium flats: The premium 4, 4A and 5-room lofts which vary between 90 to 120 m², have solid timber bedroom doors, semi-solid bathroom doors and a mix of polished porcelain tiles and timber strips for the other rooms.
Better facilities for standard flats: Standard apartments with two to five rooms that vary between 35 to 110 m² feature semi-solid timber doors all around and glazed ceramic tiles for the bedrooms, dining room and living room.
Why Is It Important To Apply For Your BTO Early?
You know how they say everything in Singapore also must queue?
Well, surprise surprise, getting your own BTO flat is no exception.
You will have to wait about two to four years to get your BTO flat. That's why you need to apply for a BTO waaay before you actually need it.
Compared to common resale flats, applying for a BTO usually involves a much longer process since you'll have to wait for the flat to be built.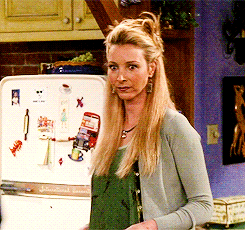 "Huh? 4 years so long!"

That said, if you die die cannot wait and need a place to live urgently and not after four years, you can apply for leftover flats. Check Sales of Balance Flats (SBF) to find units that are reintroduced in the market.
Being kiasu Singaporeans like we all are, there are also certain steps you can take to increase your chances of landing that BTO apartment. For instance, you can apply for flats located in non-mature estates. These are reliable, although not premium locations, with good transport networks and well-kept amenities.
But if you want a premium location, make sure you apply early, in case your application gets rejected. Usually, people who apply for mature estates or SBF are more likely to be rejected the first few tries because of high demand and low supply.
It's possible you won't get your application approved the first time for standard flats either, but you'll most likely get your apartment by the second or third try. This is why they always say to apply for your BTO flats as early as possible.
How Much Do BTO Flats Cost Around Singapore?
1. Cost Of The Option Fee
It's important to know the cost of a 3, 4 and 5-room BTO flat in different locations because you need to pay an option fee at your HDB appointment. But before we do so, the option fee for the various flats are as follows:
$500 for a two-room Flexi flat
$1000 for a three-room flat
$2000 for a four/ five-room flat
These fees are reimbursed eventually to those with enough for a down payment in their CPF Ordinary Accounts. If you don't have enough money for a down payment, the option fee is used for this purpose.
If you apply for a bank loan to secure enough for your down payment, the option fee will complete the minimum 5% cash portion you need for applying.
Another thing to note is the Optional Component Scheme (OCS) which you can choose whether you wish to opt in or not.
If you choose to opt in, you'll have to incur additional costs but you'll get to have your house closer to move in condition (full floor finishes, internal doors and sanitary fittings).
It's a good idea to research these additional costs and packages on the HDB official website before getting to your appointment. If you want to see the OCS extras with your own eyes, it's a good idea to arrive at your appointment a few minutes early.
2. Price Estimate Of BTO Flats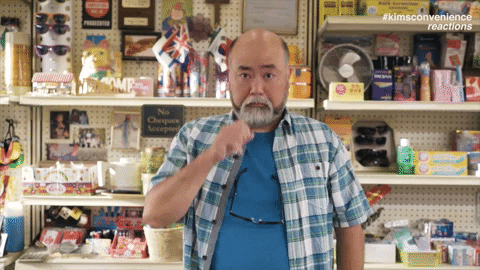 There are no exact prices for the upcoming BTO project, but you can estimate the apartment prices depending on the type of property and the various locations:
Punggol Area
$215,000 for a three-room flat
$325,000 for a four-room flat
$435,000 for a five-room flat
Tampines Area
$320,000 for a four-room flat
$445,000 for a five-room flat
Kallang/ Whampoa Area
$400,000 for a three-room flat
$575,000 for a four-room flat
Tengah Area
$215,000 for a three-room flat
$320,000 for a four-room flat
$430,000 for a five-room flat
Woodlands Area
$162,500 for a three-room flat
$260,000 for a four-room flat
$325,000 for a five-room flat
These estimations are averages which factor in resale transaction prices for nearby locations apart from launch prices of previous HDB BTO projects.
The prices might vary depending on the property age and the project's location. For instance, a HDB BTO flat that's near an important transportation node, and various amenities or MRT stations will cost more than a similar apartment further away from these facilities.
What Is The HDB BTO Process Like?
After all that's been said, here's the real deal – what you actually have to do.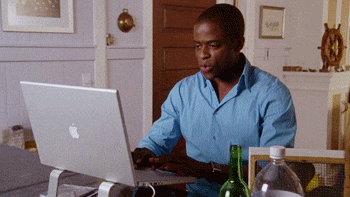 1) The Eligibility Check
To be able to qualify for a HDB BTO flat, you must:
Be at least one citizen applying. That can be you, your spouse or children, parents or siblings.
Be applying with your fiancé or fiancée. You should register your marriage within 3-months of taking possession of your flat, at the latest. If you're applying for CPF housing grants, you should get married before taking possession of the flat.
Be a single citizen aged 35 and over. You will only be entitled to a two-room apartment in non-mature locations.
Be a citzen with a non citizen spouse. They will need a visit or work pass, and you will only be allowed a two-room apartment in non-mature locations.
Be a citizen aged 35 and over, but co-submit your application with a maximum of three other single citizens. You can only get a two-room apartment in non-mature locations.
If you own any types of properties anywhere in the world. You must renounce your ownership within a time-frame of maximum 30 months after your application.
In addition to this, you'll also have to ensure that your monthly income is not too high based on your flat preference.
As they say, please don't spoil market.
Below are the income levels for the various types of flats:
2-room flexi flat: $6,000 or $12,000 for short-lease flats (a maximum of 45 year lease).
3-room flat: $6,000 or $12,000 depending on the project you're balloting for (non mature estates) ; $12,000 for mature estates.
4-room flat or larger: $12,000, or $18,000 if you're purchasing the flat as an extended or multi-generation family.
2) The Ballot
This is where we advice you to pray to the deity heavens to bestow upon you all the luck you can ever have.
For starters, you'll have to start by constantly checking with the official HDB website for any new projects that will be launching. HDB announces these launches 6-months prior.
The ballot fee for a launch that interests you is $10. After balloting, you'll just have to leave it to fate. If you're lucky, you'll get it on the first try.
If not, we only have four words for you: Eat, Sleep, Pray, Repeat.
You'll find out if you're successful or not three weeks after.
3) The HDB Loan
Congratulations for successfully balloting for your flat! The next step would be to source for funds to finance the cost of the flat. This also means getting all your paperwork ready and all your loan documents up to date before signing the lease.
Applicants can choose between a bank or an HDB loan, so do your research beforehand to make sure the loan fits your purposes.
For those applying for an HDB loan, make sure you apply for an HDB Loan Eligibility (HLE) letter that you can find on their official website.
If you take a bank loan, you need an AIP letter from them. This is an Approval In Principle document which officially declares how much money the bank will lend you.
4) The Flat Choice
Your queue number tells you how far away you are from the point where you can choose your flat. The problem is that more people receive queue numbers than there are apartments. So if your number is too big, you might not get an apartment, after all, so you'll have to enter the ballot again.
Sian.
But if your queue number allows you to fix an appointment at the HDB Hub, be sure to bring all your documents. You will need your IC, income documents and the HLE or AIP letter.
After choosing your unit, you will then pay the option fee immediately ($500, $1000, $2000 for a two, three and four/five room flat respectively). This is when you can also apply for the Additional CPF or special CPF housing grants, so make sure you download the necessary application forms from the online website.
5) The Lease Signing
This stage happens during the next four months after you have booked your flat. Ensure that you get your loan arrangements ready by then.
The down payment needs to be paid on the same day as signing the lease. Be prepared to have the cash at hand for legal fees and stamp duties.
If you take an HDB loan, the down payment is 10% of the apartment's price. You can pay for it using cash or CPF.
If you take a bank loan, the down payment is 20% of the apartment's price. You need to pay a minimum of 5% of this amount in cash, but the rest can be paid via your CPF. The legal fees and stamp duties can also be paid with cash and CPF.
Before you freak out and go all "So many things to pay for?!", here's the catch.
Some applicants are eligible for a Staggered Downpayment Scheme. This means that you are allowed to pay just 50% of the down payment when signing the lease. The other 50% can be paid when signing for the apartment.
Now, you simply have to wait for the next two to four years for your flat to be ready.
6) Taking Possession Of The Flat
After all that blood, sweat and tears from waiting, HDB will get in contact with you to pick the keys to your new home.
Upcoming HDB BTO Launches In May 2020
Missed the BTO launch in February? Here's some info about the next BTO launch in May and August!
You can also get regular updates on upcoming BTO launches here.
Month Of Launch
Town / Estate
Flat Mix
Estimated Number Of Flats
May 2020
Bukit Batok (Non-mature Estate)
Assisted Living Flats (A new housing type developed with MOH
to offer seniors with better integrated care facilities)
160
Choa Chu Kang (Non-mature Estate)
2-room Flexi
3-room
4-room
570
Tengah (Non-mature Estate)
2-room Flexi
3-room
4-room
5-room
1,040
Pasir Ris (Mature Estate)
2-room Flexi
3-room
4-room
5-room
1,070
Tampines (Mature Estate)
3-room
4-room
5-room
1,070
August 2020
Woodlands (Non-mature Estate)
2-room Flexi
3-room
4-room
5-room
2,110
Ang Mo Kio (Mature Estate)
4-room
5-room
390
Bishan (Mature Estate)
2-room Flexi
3-room
4-room
470
Geylang (Mature Estate)
3-room
4-room
420
Tampines (Mature Estate)
3-room
4-room
5-room
690
Are There Any Government Grants?
Government grants can be a great source of financial help. There are various government grants and priority schemes to take into account. Below is a list of priority schemes for applicants:
Who need an apartment near their parents for mutual support (Married Child Priority Scheme).
Who want to move into a HDB BTO apartment with their parents (Multi-Generation Priority Scheme).
Married couples expecting a child (Parenthood Priority Scheme).
Married couples with three or more children (Third-child Priority Scheme).
Engaged people (Fiancé / Fiancée Scheme).
First-time married couples with children under 16 years old (Parenthood Priority Scheme).
First-timer applicants who want to buy their first home.
First-timer couples where one of the partners is 30 years old or younger (Staggered Downpayment Scheme).
There are also two common grants which allow you to get a maximum of $80,000 in grants:
The Additional CPF Housing Grant (AHG)
The Special CPF Housing Grant (SHG)
If you wish to apply for these government grants and schemes, you will be requested other documents.  Make sure you check the online website to figure out what grants you can benefit from and which is the maximum amount you're eligible to receive.For instance, if you apply for an apartment with the Multi-Generation Priority Scheme or the Married Child Priority Scheme, you will be required to provide your birth certificate and the marriage certificate of your parents.If you apply for the Parenthood Priority Scheme, you'll need your children's birth certificate or a certificate from your wife's OB-GYN attesting the pregnancy.All those who apply for their HDB BTO flats need to bring their marriage certificates if they are married, their NRIC and non-citizens should have their passports.We know that the article can be pretty overwhelming but at least all the information you need is neatly consolidated here. You won't have to scour through various pages just to get the information you need. You're now one step closer to your dream home!