17 Fulfilling Hobbies In Singapore That Make You Good Money And Smarter At The Same Time
COVID-19 pandemic. The mother of all evil.
Travel plans? Cancelled.

Large gatherings? Cancelled.
My life? Cancelled.
But honestly, ever since the pandemic started, we have seen sizable job cuts and loss of income. This might have happened to you too. Whether you're looking at side hustles for additional income, or just to pass time at home, you've come to the right place!
We'll discuss some exciting hobbies that are easy to become passionate about, plus the platforms where you can pursue such interests.
Now's the time to take charge. Earn some side income. Self-upgrade to get the job of your dreams. And most importantly, fight boredom!
If you're above 25, you can also considering utilizing your SkillsFuture credits for some self-upgrading.
1. Baking
The pandemic has seen tons of Singaporeans jumping into the baking craze.
All of a sudden, NTUC ran out of baking stuff, among other things. The queue to enter Poon Huat was a good 45 minutes, with only a limited time of 10 minutes in store.
Say what?!
Everyone instantly upgraded to a shef chef overnight.
If you have a passion for baking, you can try your hand at starting your own small business! You've probably seens tons of your friends start their own Instagram bakery and you can do the same too.
Besides, baking is therapeutic. It calms your pituitary gland so that your neo-cortex, aka the rational part of the brain, takes charge.
What else could you want during a pandemic? Plus you'll get some extra side income selling your goodies.
Where to start:

2. Professional Gaming
Getting paid for gaming is the dream of every 35-year-old who was told: "Stop playing on your computer and actually do something with your life" as a teenager.
Well, look at me earning money from gaming, mom!
If you're passionate about gaming, start your very own YouTube or Twitch channel. You'll need to learn more about advertising and professional filming, plus you'll have to find your unique selling proposition.
But, the internet is your oyster. You can be funny, a top player, part of a clan that plays in competitions, or even an incredibly lousy player. Find your niche, and the money will start rolling.
Where to start:
3. Trading
For the financially savvy people, trading is another lucrative idea. You can even help your family or friends trade for a small commission.
Although stocks, bonds, and commodities may sound extraterrestrial to you, the language of finance is actually simple.
You can learn more about the basis of trading here.
Where to start:
4. Painting
Every once in a while, I marvel at random art images that pop up on my Instagram feed. Yup, when you have zero artistic talent, that's probably the only thing you can do.
If you have a flair for painting, you can start selling your art for money!
Flea markets are the right places to get started. If your family and friends see what you can do, word of mouth will spread quickly.
You can also try and sell your paintings online in the form of postacards, greeting cards, coasters, etc.
Where to start:
5. Photography
Engaging in photography as a side hustle can make you some good money. Finding the right mix of shades and hues exercises your analytical capacities while waking up at dawn for that perfect photo exercises your discipline.
Besides, if you're in the creative line, having a keen eye for photography can help you on the job as well.
You can start by take photos of your friends, portraits, or special events. You can also try stock photography websites.
Where to start:
6. Video Editing
Ever wondered how good video editing can make us emotionally connected to that particular movie or TV show?
If you have an interest in video editing, now is a great time to pursue it! Picking up video editing can be a great form of self-upgrading, given how social media thrives on heavily visual images/videos these days.
For starters, can keep things simple by editing food videos, or if you have a favourite TV show/movie, you can create short videos of them!
Where to start:
7. Content Writing
Content writing is a cosy option if you have the skills. Plus, you can easily find a niche that fits your style.
These days, there are many freelance content writing options for you to choose from. You can write press releases, edit resumes, do ghostwriting, or start your own blog.
You can even wind up publishing your own book, in the near future.
Where to start:
8. Illustration
Trust me when I say this. Those who cannot draw to save a life, and often wish that they could, often marvel at those with great illustration skills.
As a child, I visited the library pretty often. As far as I could remember, I would always look for books with pretty illustartions, not so much the content of the book.
If you have a talent for drawing, find your niche! It could be for illustrations for books, T-shirts, gifts, product backgrounds, and so forth. You can also pick your favourite tools.
Fiverr is the best place to start if you're a new artist who can work in lots of styles for different clients. But, if you want to stay in control of your business, start advertising your skills online on local groups or your social media.
Where to start:
9. Web Design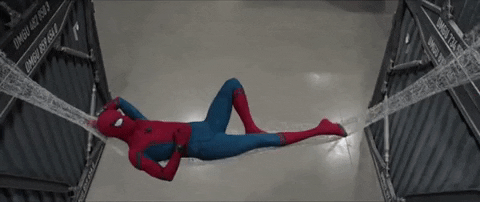 Do you have a website that you really like in mind? Whether it's for their layout, user friendlines or simply the illustrations, these are all in a day's work of a web designer!
If you have the skills, there's nothing better for the brain. Designing user interface or hosting websites challenges your problem-solving skills. And your patience.
You can try this even if you don't know a thing about web design. There are plenty of free online courses and tutorials on YouTube that will help get you started.
You can start by building your own website to showcase your works!
Where to start:
10. Acting
Have a passion for acting or the arts since young? Taking a shot with acting might just be what you need!
If you love the limelight, now's your chance.  You can get into movies, commercials, or even do voice-overs from your home for other people's YouTube channels.
If you have samples of your acting, send them to companies. Otherwise, join a freelancing platform to get started!
Where to start:
11. Directing
Do you have an inner Quentin Tarantino in you? Or maybe a secret Christopher Nolan if you love for people to leave the theatre after watching your movie go "??? Wait, what? What just happened?"
Then directing is your line of work.
You could make short film-like documentaries, direct commercials, or even Facebook videos for companies. Lots of businesses who want to increase their reputation and word-of-mouth publish tutorials or a-day-in-the-life-of types of videos.
Guess who's directing these? Yes, it's people like you!
Quickly; join a freelance platform! If doing other people's bidding isn't your thing, upload videos on your YouTube channel and start monetising them.
Where to start:
12. Tutoring/Coaching
If there's one thing that most of us dread as a child, it's got to be tuition lessons. More so if the homework wasn't complete and your tuition teacher will simply tell your parents. That's it.
Now, it's payback time. Just kidding.
You can become a tutor in almost anything. People of all ages want to learn basketball, skating, golf, badminton, soccer, math, English, and Chinese.
By offering tutoring services, you can easily earn at least $20/ per hour.
But how do you become a tutor in Singapore?
First, you can start with your friends and family. Maybe they have kids who want to learn a new skill or perhaps the parents themselves want to become more proficient in a particular area.
After that, join a few tutoring websites. Word of mouth can boost your income to a comfortable sum per month.
Where to start:
13. Modelling
Let's face it, modelling is not for everyone. So, if you have the looks and figure, I would say, go for it!
Modelling with lines to read, promoting goods, and learning about the product is an excellent alternative for a side income during this pandemic.
You can become a face model, a hands model, or a showroom model.
Don't think you can get there?
Start a YouTube channel. Find your niche and make videos that your audience will find interesting. You can present various products, produce vlogs, or show your make-up routine. If you're skilled, a recruiter will find you.
Don't forget to share these videos on your social media!
Where to start:
14. Social Media Management
"Huh, no social media? Living under a rock ah?"
Name one company that doesn't use social media.
That's right. These days, most brands are targeting people on social media. Be it on Facebook, Instagram, Twitter, Pinterest, TikTok. You name it.
Big brands do it; small brands do it.
But, social media management isn't just about posting motivational quotes. Someone is actually in charge of creating marketing strategies with goals, funnelling tactics, and ROA indicators.
That can be you.
Be prepared to keep learning for the rest of your life.
If you're interested, you can offer your services to friends with small businesses, local restaurants, or even start with your own page. If you're doing a sweet job, recommendations will follow.
Where to start:
15. Custom Jewelry Making
These days, Instagram seems to be booming with custom handmade jewelry shops. From clay earrings to macrame earrings, there are so many things for you to experiment your craft with!
Everyone loves jewellery, and the custom jewellery market is enormous. You can make and sell anything from trinkets, accessories or even conduct workshops to spread your knowledge.
Plus, you'll get a pretty decent side income.
Where to start:
16. Programming
I remeber once talking to a friend who always got made fun of his Chinese. He said "It's ok if my languages are bad, at least I know the programming language."
Burn. 
If you're thinking of an extra skill to pick up, programming is a great one to start. Even primary school children these days have coding as part of their curriculum.
Here's a secret: Everyone thinks that programming is incredibly complicated, although it isn't really that tough.
Even writing Java scripts for small functions qualifies.
You can find plenty of affordable courses that will teach you the ropes in just a few weeks. Try Coursera or Code Academy.
Afterwards, you can join a freelance platform and start earning about $50,000 per year.
Where to start:
17. App Development
The app development industry is worth $120 billion, and most app creators are under 20. Now that's the pool you want to be dipping into!
If you have a revolutionary idea, put it into practice. Check out this video to see young Singaporean app developers and what they've been through.
Sure, you'll have to learn how to code first, but there's always Code Academy, or you can find a cheap app builder.
Afterwards, you can launch your very own app on the Play Store / App Store. Don't forget to keep your LinkedIn and Angel List up to date so that people can find you!
Where to start: