Your Checklist For A Home Renovation 2018/2019 – Budgeting and Tips
Home renovations can help property owners improve their homes conditions, make the house safer or boost its market value. However, renovations need proper planning. Without this, the costs can be alarming and the entire process daunting. Fret not, this article will walk you through the important considerations that can make the remodeling project very successful and the potential pitfalls to avoid.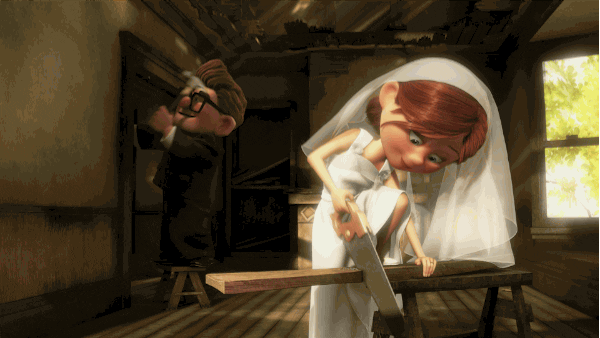 How Much Should The Budget Be For A Home Renovation In 2018?

This depends on the size of the house and the amount of work it needs. However, standard renovation charges range from $50,000- $80,000 for an average resale flat, and $30,000- $50,000 for BTO flats. It is also advisable to provide a 10 – 20% margin on top of the budget range to cater for what ifs. It is important to note that depending on whether your home will have lots of loose furniture or built-in carpentry, the cost will vary.
How To Reduce Costs
If on a budget, one should stick to the priorities and forget about costly extras such as:
1. Platform beds
2. Elaborate mixed tiles
3. Exotic carpentry designs (e.g. Circular shelving)
4. Extravagant bathtubs
Also, when buying the materials for the job, approach the manufacturers directly as it is often cheaper than the middlemen.
The Options
To have a more accurate estimate of the costs involved, a homeowner should decide if they should engage a renovation contractor, a design-and-build company, or an interior designer.
Contractors: These require that the client has the design ready while they will implement the rest. This choice is ideal for veteran homeowners as they already have project management experience.
Interior Design(ID): This person/company comes up with the plan from scratch. While it adds to the budget, it is a bright idea for novices or people who don't have time to manage the undertaking. An added advantage of hiring an interior designer is that some might be able to propose ways for homeowners to cut cost without compromising on style.
Design and Build: This is a hybrid. The company can conceptualise the plan and also carry out the actual  repairs work in one package.
Required Permits
1. Housing & Development Board approval: This may be required for homeowners knocking down walls to create a bigger living space.
2. Building & Construction Authority: These have to be contacted for major renovations in private properties.
3. The Management: Those living in condominiums need approval from the condomimum's manager/representative.
Tips To Get The Best Renovation Company
Online reviews and other people's experiences: Reading reviews online are a great way to access the credibility of a renovation company, compare and identify which company suits you best.
Referrals from friends and family: Friends and family are the best can often provide the best advice since they would probably have had first hand experience with the renovation company.
Licenses and accreditation: Firms registered by HDB are preferable as they have undergone requisite training.
What To Remember When Engaging Your Contractor
Rather than sail with the trend, homeowners would be better off opting for classic designs when touching up their homes. They may be costly but will in the long-run, bring up the value of the property.

Choose Wisely: Some of the companies overcharge. Others can make the bill to skyrocket through sheer negligence or scams.
It is better to take time and pick a company that has an outstanding performance record.
1. Understand the renovation contract: Understanding all the clauses will help reduce disputes in future and can also help property owners catch lying contractors.
2. Cover the basics first: It is going to be extremely costly to install expensive luxurious fittings in the kitchen while the roof is leaking. Thus, pay for the windows, doors, plumbing, and electrical wiring first.
3. Involve an Interior Designer: Professional designers can bring out the project the way it is supposed to.
4. Maintain the necessary documentation: One should insist on documenting their design requirements in their raw form to help sort out any future misunderstandings.
5. Check the site regularly: Visiting the renovation site frequently is important as one will notice and rectify any problems before it's too late. Also, ensure that your interior designer is providing you with weekly updates on the progress of your home.
6. Never exceed a 25% down payment: Limiting deposits leaves one with significant bargaining power in case the contractor fails to honor his part.
What About Renovation Loans?
Most Singaporean banks offer handy renovation loans. Under the existing plans, homeowners can access as much as 6 times their monthly salary with a capping of $30,000. Some lenders provider a minimum loan quantum of $5,000 while some set the limit at $10,000. The money is paid directly to the appointed contractor.
Why Families Take Up Renovation Loans
Renovating your home does not come cheap. Hence, families might opt for this type of credit to avoid overstretching their finances in the short run. It is also great that one can still access other forms of credit even with a home renovation loan.
When You Should Consider A Renovation Loan
1. Saves long-term costs: One should only take up a home fixing advance if convinced that the undertaking will save them some long-term costs.
2. Increase Market value: For those planning to dispose of the house in the near future, fixing the roof and installing a new siding may boost the property's market value.
3. To make the house safer: If a revamp will make the home safer, then go for it. For instance, spending some money to make it weatherproof or energy efficient will help to improve living conditions.
What To Know When Applying For A Renovation Loan
1. Charges: Other than the usual interest rates, renovation loans involve some other charges. Borrowers should enquire before signing up so as to understand the full impact of the loans.
2. Banks have different offers: The banks differ in terms of pricing and other terms. Homeowners should compare the rates between banks before settling on the best option.
3. Tenure: The tenure varies among the banks but it is on average between 1-5 years.
4. Eligibility: Institutions have differing eligibility requirements. Age restrictions (for most 21 – 65 years), citizenship status (Singaporeans and permanent residents favored), and certain levels of income($24000 and above).
5. Plan payments: People should carefully analyse their equity before applying and make the necessary provisions for payments.
6. Must be used on repairs: Renovation loans cannot be diverted to fund furnishings or furniture.
Interest Rates
Interests rates fluctuate from lender to lender and may oftentimes depend on the loan amount. These loans come at a flat rate or a  monthly rest.
In a flat rate, the interest is constant all through and is calculated on the opening loan amount. Monthly rest loans have fluctuating interest as calculated on the reducing value of the loan.
Those who want predictability in payment should opt for the flat rate. Conversely, monthly rest is more expensive though advantageous if one pays off the lump sum before the expiry of the tenure.
How To Apply For A Renovation Loan
Step 1: Documentation
Once an individual is assured that he/she qualifies for the loan, it is time to gather the necessary documents as follows:
1. Photocopy of the NRIC
2. Pay slips plus recent CPF contribution history
3. The contractor's invoice
4. Proof of house ownership e.g. HDB sales order
5. The application form
Also, where it is a joint application, the borrowers must produce evidence of the existence of a relationship between them.
Step 2: Submit The Application
The individual should then complete all the documentation and mail it off to the bank. They can also visit the credit officer with an appointment.
Step 3: Due Diligence
Financial institutions will, as usual, perform various tests and analysis on the application before making a final decision.
Step 4: Approval
As soon as the financier approves the loan,he will send a notification to the borrower and also raise a cashier order under the concerned contractor's name/company.
While a renovation loan does not differ too much from a personal loan, it has a substantially lower interest as it is not considered too risky because of the owned asset (home).
Just like every other resource-intensive project, planning is key when it comes to renovating your home. Also, identifying the right contractor will have a huge say on the success or failure of the whole operation. With these steps in mind, you are now ready to go forth and spruce up your humble abode!