13 Ways to Increase Your Productivity and Efficiency at Work – Formula For Success With Examples
So many things to, yet so little time.

Do you find yourself caught in such a situation?
Due of the nature of our job, working relationships, and personal qualities, people often find themselves overwhelmed, distracted, and sometimes bored. The end result is increased stress, more regrets (as a result of missed cut-off dates), and failed dreams.
However, it is never too late and the situation can be salvaged if people were to commit to making better use of their time.
After all, one usually spends only 9 hours in the office so let's make it count:
1. Always Follow A To-Do List
To remain on top of the task game, create a to-do list and follow it using apps such as Google Tasks.
One can start with the demanding tasks and round up the day with the easier activities. To remain motivated, one should learn to break up larger tasks into their components.
That way, it is easier to notice and track progress – something important for self-inspiration.
2. Don't Be A Deadline Person
As morbid as they might sound, deadlines are an effective way in increasing one's productivity. It avoids unnecessary delays and ensure that work gets done.
Nonetheless, it is not wise to always wait until a few hours to the due date to start dashing around.
It not only adds more pressure but also opens room for mistakes which could cause delays in finishing up other pending duties. Which would totally defeat the purpose of a deadline in the first place.
3. Track The Time Spent On Tasks
If there is one thing that money cannot buy, it is time. Time is of the essence and it limits how much can be done in a day. It does not matter how things are done but knowing the average time it takes to accomplish tasks is fantastic for planning.
One can use an app or an ordinary clock to assess the time it takes for them to do away with pieces of work and apply the results in scheduling their hours in future.
Also, by being sure of how long one spends on a job, one would be better able to plan for other tasks moving forward.
Applications like Toggl and TopTracker are great applications for you to monitor the time spent on tasks.
4. Delegate/Seek help
Superman does not exist beyond the big screen. Regardless of what one does, we usually need help at some point.
People are also emotional beings and can easily get irritated because of teeming plates. This is the time to call on an extra hand to take up some of the larger tasks. This may not be easy especially for introverts and those who distrust quickly but it is something worth a try.
Learning to accommodate divergent views and to accept others into the team is the first step. Remember that it is always better to seek help from others instead of wasting precious time trying to figure out the solution on your own.
5. Take A Break
Ah, the sweet feeling of a break.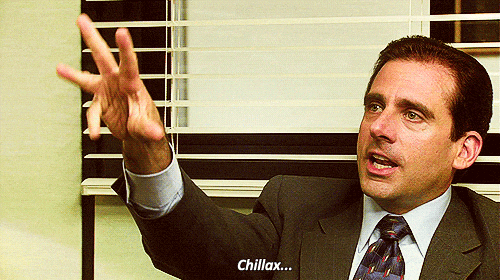 Breaks are refreshing and can help amplify performance especially when one is involved in seemingly monotonous tasks.
The secret to getting time to catch a breath lies in proper timetabling and respecting deadlines. This results in more concentration and can make the job look fun even when it hardly is.
It is helpful to note that working without breaks may lead to a steady reduction in production and a higher risk of burnouts, which is what we wish to avoid.
6. Stop Multitasking
Multitasking is terrible for productivity. Not only does it swell the likelihood of suffering mental blocks but it has also been blamed for poor decision making.
You may think that you can achieve much more with multitasking. In reality, multitasking makes you less productive, and you will most likely not be getting work done as well as you could be.
It is thus important to identify more pressing tasks, pay close attention while completing them before moving on to the next assignment.
7. Be Realistic
There is only so much that one can do in a day. Yet, some squeeze up too many tasks within the already stretched to-do list.
The result? Low morale leading to poor output as each time they look up on the list, they feel as if they haven't moved an inch.
Rather than make promises that one cannot keep, it is better to be realistic and factor in only what they can do.
This ensures that energy which could have been used to complete expected functions isn't lost lamenting on "what-ifs".
8. Fight The Distractions
That constant need to check your phone every ten minutes. Fight it!
To boost productivity, one should keep all distractions at bay. Distractions kill. 
If you cannot resist logging into your social media every few minutes, it is time to put an end to it. Shut out these distractions by limiting the time that you spend on each site. To take it up a notch, you can even block certain sites during your working hours.
9. Get Enough Sleep
Many underestimate the importance of a good night's rest. having enough sleep is just as important as eating healthily and exercising.
The only way to avoid sleeping on the job is by getting enough shuteye. Otherwise, lack of sleep will decrease concentration, worsen one's memory, affect the ability to digest numbers, and harm logical reasoning. This means more struggles in engagements requiring logical reasoning and complex thought.
10. Self Care
As self-indulgent as the phrase might sound, taking good care of yourself enables your body to be maintained in optimum condition for maximum output. People should learn to exercise and to rest without waiting for a burnout.
Maintaining a healthy diet and drinking lots of water will ensure energy and power when working in addition to helping keep diseases at bay. Also, create some "me-time" and engage in hobbies.
Overall, taking good care of yourself enables you to keep unnecessary stress at bay, and allows you to function at your maximum capacity.
11. Reward Self
Yes, a certain amount of pressure is needed in order to keep your eyes on the prize. However, oftentimes, people forget to pamper themselves after a breakthrough achievement.
Whatever form it takes: treating yourself to a nice meal, spending a little more on that pair of shoes you have been eyeing. Alternatively, simple things like catching up on that TV episode, sleeping earlier and listening to your favourite music are all great ways to give yourself that extra pat on the back for a job well done!
12. Love The Job- Even If It's The 'Wrong' One
Enjoying  your work is the surest way to boost productivity. But, how many of us can safely say that we LOVE our job?
Individuals should  attempt to invest in the relevant skills. Even if it may take time, it will boost their competence and ramp up the confidence. Volunteering for co-leadership opportunities, being positive, and staying focused on set goals also helps.
13. Know How To Say "No"
For sure, one cannot achieve much if they are always at the whims of peers and mischievous friends.
One must hence adopt a polite way of saying "No" when the things that they are required to do are not beneficial. Marking and letting others know the personal boundaries is one way of psychologically preparing colleagues and peers for a "No".
Without the proper use of time, it is hard to achieve set goals. Distractions, multi-tasking, refusal to delegate and lack of to-do lists are some of the time eaters blamed for low output. If you have procrastinated all afternoon, learn to not let distractions get the better of you, stay focused and make sure you stick to your goals!