Getting Personal Loans From Licensed Money Lenders In Singapore and Learning How To Avoid Loan Scams: The Complete Guide
Contents:
1. What Are Licensed Money Lenders? Are They Loan Sharks?
2. What Are Loan Scams?
3. Example Of Loan Scams In Singapore
4. Moneylenders Acts And Rules Singapore
5. How To Tell A Licensed Moneylender Apart From A Loan Shark
6. 9 Ways To Tell If Your Moneylender Is Licensed Or Illegal
7. Useful Tips For Tricky Financial Situations
Perhaps you have just started working, is at the peak of your career or is already a veteran in your industry. No matter which life stage you are at, one will always need money for their expenses and needs.

And sometimes, managing your bills, lifestyle and remaining debt-free is not an easy task.
Other than daily spending, you might be considering marriage, a wedding, purchasing a house, buying a car, furthering your studies or your child's monthly expenses. Not to mention you will need to have sufficient emergency funds for medical accidents (touch wood!), unexpected expenses or in the worst-case scenario, retrenchment.
So, when you run into cash flow problems but decide not to seek help from your friends and relatives, you might think of approaching the bank or licensed money lenders in Singapore.
Wait, money lenders? Aren't they illegal? Loan sharks?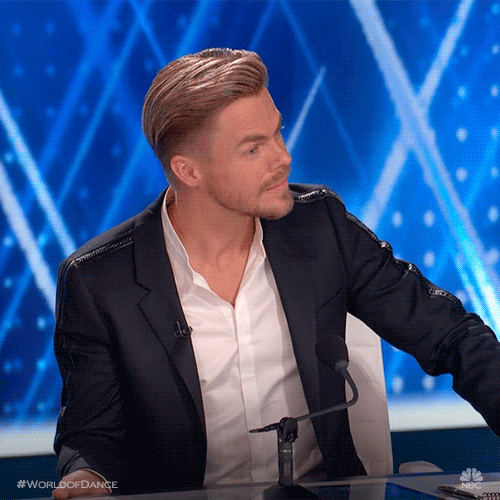 Well, there are licensed money lenders in Singapore but no, they are not loan sharks.
So, Licensed Money Lenders In Singapore Are Not Loan Sharks?
Just because there's the word "money lenders", it doesn't mean that licensed money lenders are loan sharks. They definitely do not go around splashing paint or hanging pig heads on people's doors. Here, you can get the list of the top legal moneylenders in Singapore.
Licensed money lenders in Singapore are registered with the Ministry of Law (MinLaw) and follow a strict set of rules and regulations on the amount they can lend, the interest rates and fees they can charge.
They offer unsecured loans which means that no collateral is needed. However, as there is no collateral, the monthly interest rate charged by licensed money lenders are higher than banks.
For example, the maximum amount of interest licensed money lenders in Singapore can charge according to MinLaw is 4% per month. There are no sky-high interest rates. This was added to prevent money lenders from overcharging and to prevent customers from overborrowing.
How do I know if a money lender is licensed or not?
You can find a full list of licensed money lenders in Singapore on the Ministry of Law's website. As of August 2019, there are 158 licensed money lenders in Singapore. Before you take a loan with any of them, do remember to check against this list! Sometimes, their license might have expired or they might have been removed as they did not follow MinLaw's rules.
Nonetheless, before borrowing money from any money lender, one can try out credit counselling to solve their financial problems.

Increase Of Loan Scams In Singapore
With the rise in scams over the years and trouble caused by the notorious ah longs, the Ministry of Law has come up with a set of rules and regulation that aims to protect borrowers. Just from January to May 2019, there were more than 500 cases of loan scams with close to 2 million lost.
Before we explain the rules, you might be wondering, what scams?
You might have seen or heard of at least one of the scams mentioned below. Innocent people have been conned and lost hundreds or their life savings.
Regardless if it was a loan scam or a parcel scam or an e-commerce scam, they usually start with the scammers depositing money into the victims' bank accounts without their permission. It is important to note that licensed money lenders are not allowed to remit money directly into the borrower's account and they have to make a trip to the physical shop to get their money.
Scam Case 1:
The victim was unemployed and received a text message regarding a loan advertisement (licensed money lenders are not allowed to promote their loan products through SMSs or Whatsapp or Social Media).
Following the instructions of "JenseN", the victim received money from him and transferred more money back claiming for loan approval. After all the transactions and time wasted, "JenseN" did not provide a loan and even took $1,500 from the victim. Read more here.
Scam Case 2:
The victim was desperate to send money to her family and by accident, took a loan from an unlicensed money lender. She wanted to take a loan of $8,000 and followed the instructions of the unlicensed lender by transferring money to him.
In the end, not only did the con artist not provide the money, he also disrupted the victim's daily life by contacting her landlord and work supervisor. She also lost a total of $580 of her hard-earned savings. Read more here.
Scam Case 3:
The victim in this story received a message via Whaspp from a guy called William (once again, licensed money lenders are not allowed to SMS or Whatspp customers to promote their loan products).
He wanted to take a loan of $5,000 with a repayment period of 12 months. Following William's instructions, the victim made several deposits to undergo a trial loan. At the end, the victim transferred $3,100 without getting a loan and even had to make a police report. Read more here.
Sadly, more and more victims who are already in financial trouble lost their hard-earned money to scammers.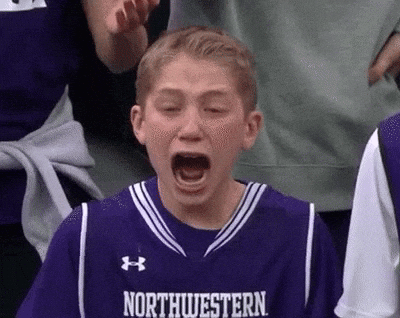 Moneylenders Acts And Rules Singapore
Of course, the government and the police force have been taking action to curb the issue. The public are also encouraged to report any cases of suspected scams. In Singapore, it is illegal to borrow from unlicensed money lenders otherwise known as ah longs.
We all know of the nasty consequences of borrowing from them. Getting harassed by them, having their house splashed with paint and hurting their beloved family members.
Unlicensed money lenders are illegal and they are not bothered with breaking the law. Borrowing money from them might just be your ticket to getting harassed and having your daily life disrupted. Your personal information might be given out without your consent. It is also common for the loan sharks to use crude and rude language when trying to recover their debts.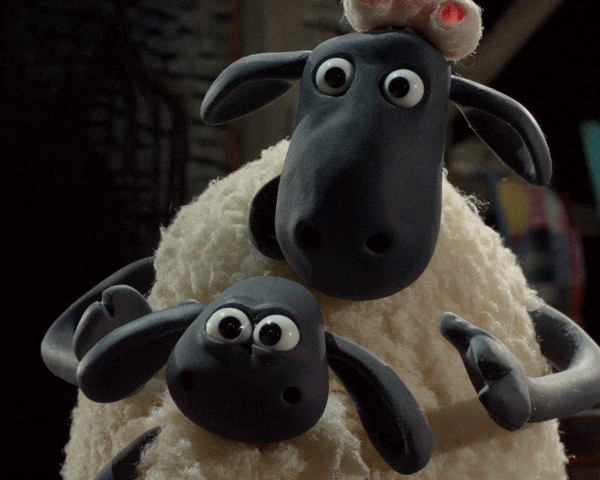 Based on the rules and regulations by the Ministry of Law, licensed money lenders are not allowed to do any of the above. Rest assured that following the rules, they are not allowed to harass borrowers illegally. There won't be O$P$ painted on your walls or debt collectors showing up at your workplace and shaming you in public about your debts.
How Do I Tell A Licensed Moneylender Apart From Loan Sharks?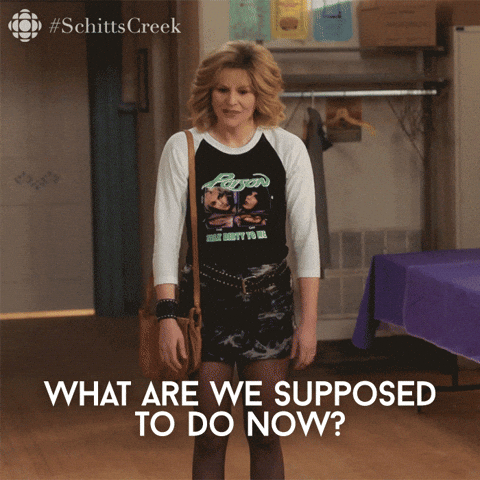 Differentiating a licensed money lender from an unlicensed company might not be an easy task. Over the years, unlicensed money lenders have also upped their game by improving their technology and equipment, making their sites and approaches seem real and genuine.
Scammers these days are just getting smarter and more creative. Having a legit address, website and a phone number doesn't necessarily mean that they are legal. 
Here's 9 Ways To Tell If You're Dealing With A Licensed Moneylender
1. A licensed moneylender will have a physical address and a landline (e.g. +65 6xxx xxxx). Mobile numbers are not allowed so if you see those digits, avoid dealing with them and alert the police. They might just be sharks lurking in the water.
2. Licensed moneylender will never transfer your loan amount to you directly. Money will never be remitted immediately. All borrowers will need to make a trip down to their shop to sign the papers and collect their money.
3. Licensed moneylenders are only allowed to advertise on their own property, website or in directories. They are not allowed to solicit loans, SMS or WhatsApp consumers about loans.
So, when one receives a text about a loan offer that goes along the lines of "Get a loan now at low interest rate", it is from an unlicensed moneylender. It's not easy for a financial institution to attain a moneylending license so you can be assured that they will not recklessly go against the law.
4. Licensed moneylenders are not allowed to use misleading texts such as "instant approval", "immediate approval" or "instant cash". It is necessary for all borrowers to complete the loan application form before getting their money.
5. There is a maximum amount you can loan.
| Borrower's Annual Income | Singaporeans and Permanent Residents (PRs) | Foreigners |
| --- | --- | --- |
| Less than $10,000 | $3,000 | $500 |
| At least $10,000 but less than $20,000 | $3,000 | $3,000 |
| At least $20,000 | 6 times monthly income | 6 times monthly income |
Unlicensed moneylenders may force or persuade you into taking a loan that is too large for you to handle. In turn, you may end up knee deep in debts.
6. Licensed moneylenders are not allowed to use violence or illegal methods when making debt collection.
7. Licensed moneylenders in Singapore are not allowed to charge a fee of more than 10% of the principal loan amount when the loan is granted. For late fees, the maximum amount they can charge is also capped at $60.
8. All licensed moneylenders are registered with the Ministry of Law and are given a unique license number.
9. Licensed moneylenders are not allowed to charge an interest rate of more than 4% per month.
If You're In A Tricky Financial Situation, Here Are Some Tips That Can Help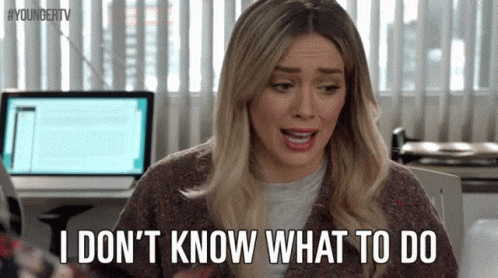 There will always be times where we need some extra cash or financial help. To prevent the worst case scenario from happening (which is working with unlicensed moneylenders or loan sharks), here are a few sources that will help before it's too late.
Credit Counselling Singapore 
They are a non-profit organisation that helps in credit counselling, provide information on debt management and will work with customers to plan out a debt repayment scheme.
Contact: 6225-5227
Visit their website here.
Registry of Moneylenders 
All the information about licensed moneylenders including their terms and conditions can be found here. Read through and check thoroughly before borrowing.
Contact: 1800-2255-529
Visit their website here.
National Council on Problem Gambling
Learn more about problem gambling. If you are facing gambling addiction and trouble, seek help early.
Contact: 1800-6-668-668
Visit their website here.
ComCare 
If you require financial assistance, find out more about social assistance and schemes for low-income families and individuals.
Contact: 1800-222-0000
Visit their website here.
If you really need to borrow money in order to tide through tough times, the rule of thumb is to only borrow what you can repay. Never overborrow and before signing the documents, plan out a debt repayment plan. Consider speaking to your employer or your family as well.