9 Unforgettable Travel Destinations: Here's Your Chance To Make Use Of The Long Holidays 2020
Public holidays are like gifts bestowed upon us by the heavens.
You get an extra day of rest, get to sleep in slightly more and get to avoid being terrorised by your boss every other hour.
This is why we have compiled a 2020 public holiday list for you to better plan your travels.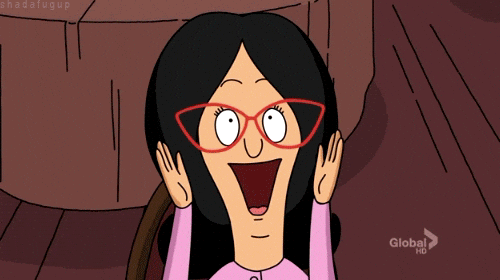 This 2020, we're looking at a total of 7 long weekends for us to make the most out of our travels. The best part? You'll only require a maximum of 4 days of leave to jet set on a 10 day adventure!
Always feel as if there isn't much to do in Singapore? If you're one of those who wish to take advantage of your long weekends and public holidays, we've got you covered.
We have broken down popular travel destinations for Singaporeans into three different groups based on their proximity to Singapore, in order for you to plan the length of your trip:
1. Short Trips (3 – 4 days)
2. Medium Trips (5 – 7 days)
3. Long Trips ( > 8 days)
It's time to grab your family or friends to sate the inner travel bug within you!
If you're constantly worried whether you have brought enough cash with you, or don't wish to bring too much cash overseas, here's how YouTrip can help!
Contents:
1. Thailand (Short Trip)
2. Vietnam (Short Trip)
3. Hong Kong (Short Trip)
4. Kenya (Medium Trip)
5. Mongolia (Medium Trip)
6. Indonesia (Medium Trip)
7. Iceland (Long Trip)
8. Australia (Long Trip)
9. Italy (Long Trip)
Public Holidays Singapore 2020
Let's cut to the chase.
From the above, you can plan your holidays as follows and only a maximum of 4 days leave are required:
| Type Of Trip | Length Of Trip | Date Of Travel | When To Take Leave |
| --- | --- | --- | --- |
| Short Trip | 4 Days | 9 Apr- 12 Apr | 1 Day (9 Apr) |
| Short Trip | 4 Days | 22 May- 25 May | 1 Day (22 May) |
| Medium Trip | 5 Days | 30 Jul – 3 Aug | 2 Days (30 July, 3 Aug) |
| Medium Trip | 5 Days | 7 Aug – 11 Aug | 2 Days (7 Aug, 11 Aug) |
| Long Trip | 10 Days | 1 May – 10 May | 4 Days (4 May – 6 May, 8 May) |
| Long Trip | 10 Days | 25 Dec- 3 Jan | 4 Days (28 Dec – 31 Dec) |
Short Trips (3 – 4 days)
1. Thailand
Thailand is a country that most Singaporeans know and love. As Singaporeans, we'll definitely have been to some part of Thailand at least once in our lives.
Thailand is an exotic country, with plenty of inspiring temples near open markets that feature fresh produce.
The most popular destination here is Bangkok because of its cultural heritage, rich architecture and plenty of shopping opportunities.
Bangkok is renowned for its plethora of cafes and restaurants, as well as its vibrant nightlife in the form of night markets.
If you're a thrill seeker, Thailand has that covered too. There are jump points all throughout cities like Bangkok or Pattaya, so you can experience the rush of skydiving.
Scuba diving is another activity for daredevils, while other adrenaline junkies might want to add whale sharks to the mix.
Yes, some of Thailand's national parks actually allow you to scuba dive with 30-feet long giant whale sharks!
People who want to lay back and relax can choose between various resorts. One of the most fashionable is Hua Hin, a preferred city resort of the Thai royalty.
With a long beach, an enchanting vineyard where you can try wine tasting and the well-stocked Cicada Market, Hua Hin is famous for its delicious seafood too.
2. Vietnam
Vietnam makes for another amazing short trip, whether it's during a weekend or a public holiday. A visit to this country will recharge your batteries, relax you and fill you with energy.
This country enchants tourists through the natural beauty of its landscapes. While there are many other tourist attractions in Vietnam, the one that stands out like an oasis in the desert is Ha Long Bay.
This UNESCO-listed heritage site known for its extraordinary landscape. It impresses through its geology, as the dripping water modeled the limestone in the area over the course of three millennia. The result: amazing karst outcroppings!
What a sight to behold!
Visiting these sites will show you the undefeated power of time, and fill you with awe. Spend a night at one of the boat hotels in Ha Long Bay, to immerse yourself more in Vietnam's nature.
There's plenty more to do in Vietnam, though. This country is a melting pot of extremes.
Alongside quiet beaches and inspiring Buddhist pagodas, you will find bustling cities and vibrant night clubs.
There are various monuments and museums if you are a history buff: the impressive marble mausoleum dedicated to Ho Chi Minh in the capital city of Hanoi, Vietnamese war history museums or the Viet Cong tunnels.
3. Hong Kong
Another top destination for short trips, Honk Kong is a hectic country with a buzzing energy. If you wish to pack your extended weekend-trip with diverse activities and try interesting new things, Hong Kong has you covered.
With a bustling nightlife, plenty of cafes and restaurants, Hong Kong boasts amazing architecture. Colonial tenement buildings and modernist constructions sit side by side. You can admire the terrific views from the Victoria Peak, a tall lookout point at the end of the Victorian-era Peak Tram.
Some tourists prefer to imbue themselves in the local spirituality, with plenty of temples to visit.
The Tin Hau Temple, built over a thousand years ago is the oldest one in the area, dedicated to an important sea deity. Prominent Buddhist temples sit alongside imposing skyscrapers – over three hundred of them above 150 metres.
You can also admire the huge Tian Tan Buddha, over 260 metres tall, on Lantau Island, enjoy the Ocean Amusement Park or the Hong Kong Disneyland.
Hong Kong is the perfect blend of Southern Chinese architecture and European style, which reflects in the local culture as well.
The street culture at Sham Shui Po is a perfect example, as well as the local night markets, where you can find delicious street food, cheap thrift shops and expensive jewellery.
Medium Trips (5 – 7 days)
4. Kenya
You can't say "Kenya" without saying the word "safari".
This idyllic, adventurous destination cradles a majestic and diverse fauna. The powerful wildebeest reign the savanna, while the flamingos paint Lake Nakuru in pink.
If you're done with watching animals from an enclosed area, you'll relish the sprawling grasslands for you to take in nature at its best!
Bathed in sun rays, Kenya offers a nurturing home to various tribes, like the Kikuyu, Maasai and Samburu.
A visit to this exotic country allows you to explore their traditional customs and to marvel at how they live side by side with the wildlife.
Among Kenya's most impressive National Reserves, Maasai Mara is where you can admire hippos, leopards, lions and crocodiles, while Amboseli harbours huge elephant herds, impalas and hundreds of different bird species.
Don't miss Tsavo National Park with its red dust volcanic hills and waterfalls, while Mombasa is the perfect location for dolphin watching and thrift shop scavenging.
There are plenty of exciting adventures along the coastline of Kenya too. Snorkelling and diving, exploring the coral reefs, sun-bathing and swimming are just a few.
Try the local cuisine in Mombasa, or roam through Kenya's tropical islands. Hike all the way to Mount Kenya's snowy peaks, explore the dark caves and hot springs at Hell's Gate National Park or go fishing – Kenya is your oyster.
5. Mongolia
Another Asian country, mysterious Mongolia should definitely be on your bucket list if you're looking to go on a medium length trip.
While Mongolia isn't the top choice for many tourists, it offers enchanting views of pristine landscapes.
This country is the perfect choice for outdoor lovers who wish to admire the miracles of nature.
Mongolia is a diverse country, home to extremely different landscapes. In the north, you'll find wide lakes, while the south harbours incredible deserts.
The sand dunes of the Gobi and the desert steppe are hot, flat, barren landscapes, while the mountains in the west are a mosaic of peaks and valleys.
If you're a dinosaur lover, the petrified remains at Bayanzag will take you back millions of years in the past.
The nomadic culture of Mongolia is equally impressive. You can travel alongside local families of nomads, to experience life as they live it: simple and interwoven with nature.
People in their Ger are truly a part of nature, living alongside exotic animals. The Sherpa have yaks living at the bottom floor of their rustic homes, but in the wilderness, you can admire snow leopards and gazelles.
6. Indonesia
Indonesia is just about an hour and a half away from Singapore, so it's fairly close. However, the country is filled with all sorts of attractions you couldn't possibly take in just a weekend's trip.
There are more than 17,000 islands in the region, but the most sought-after tourist destinations are Bali, Java, Kalimantan, Sulawesi and Sumatra.
All of these islands offer different attractions. You can relax at the beach, enjoy the local food and spirituality, swim and enjoy terrific sunsets.
Bali is truly an Indonesian paradise, so it sees a high influx of tourists. This island boasts delightful white beaches lying next to the clear blue waters, and you just need three hours to get here.
The exotic temples and rituals, the smiling, welcoming locals are all reasons to visit Bali.
This island is the artistic capital of Ubud, and can also offer you bewitching views of wide terraced rice paddies.
The lush jungle of Bali takes you a few days to explore, especially since it's scattered with volcanoes and mysterious ruins. If Bali is too mainstream for you, try the Bali of 20 years ago aka the Lombok island.
Gili Islands are perfect if you want to enjoy some tranquil, idyllic sceneries, while Manado is perfect if you want to try adventurous activities like scuba diving or snorkelling.
Yogyakarta is home to the awe-inspiring temples of Borobudur, which will take you back to ancient times. Sumba Island is a secluded spot with a rich cultural background that's excellent for surfing.
Long Trips ( 10 days)
7. Iceland
The enchanting Northern Lights are reason enough for any Singaporean to take a trip half around the Globe!
The magical Aurora Borealis is a natural, magnetic phenomenon. These colourful dancing lights of the north can be seen to the naked eye because the air in Iceland is mostly clean and unpolluted.
What a sight to behold!
There are other picturesque sceneries in Iceland, including the Midnight Sun. You can marvel at this natural phenomenon during the summer months. Imagine the sun being visible for almost 24 hours!
Iceland is the perfect place to hike. The black pebble beaches guarded by huge dark cliffs made of basalt foster amazing wildlife. Home to dramatic waterfalls, volcanoes and a bustling nightlife, especially in the capital city of Reykjavik, Iceland will keep you busy for days or even weeks.
8. Australia
The land of contrasts, Australia is a multicultural country with sandy beaches and ancient forests. Outdoor lovers can enjoy trips to the Great Barrier Reef or hike through the tough national parks, while Australia's red deserts are truly heart-throbbing.
Australia is home to important monuments, like the Sydney Opera House and the Royal Botanic Gardens. There are numberless restaurants, modern exhibitions, museums, cinemas and concert halls.
If you're up for a challenge and wish to go on an adventure, the Great Barrier Reef Marine Park is home to some of the world's most unique wildlife. Sharks, dugongs, giant clams and dolphins. You can also try diving and snorkelling here.
The Uluru-Kata Tjuta National Park boasts a local natural wonder, the red dome-shaped monolith rocks that catch the exquisite sunset colours.
A trip to Australia can't miss the Sydney Harbor Bridge – an impressive steel arch mammoth that offers a spectacular view over Sydney.
Blue Mountains National Park, with its tall eucalyptuses, steep gorges and thundering waterfalls, is home to aboriginal rock paintings.
Melbourne, on the other hand, is Australia's top city if you're a culture freak.
You can roam through its museums, theatres and galleries, but you can also visit Queen Victoria Market or simply dive into their notable café culture by indulging in a hearty brunch!
Other impressive sites in Australia include the famous Bondi Beach, the heritage-listed Fraser Island, the Great Ocean Road and Kangaroo Island.
9. Italy
The cradle of the Roman Empire and the place where Renaissance caught wings, Italy is a treasure trove of art, history and architecture.
Rome offers beguiling views and plenty of opportunities to hike through its mountains and down to its lakes. Alternatively,  the outstanding coastline is the perfect spot for resting.
Among the top sites to visit in Italy, the huge, Roman Colosseum will take you back to a time when gladiators fought wild animals.
The grand canals of Venice are impressive architectural labyrinths with narrow waterways you can navigate via a romantic gondola ride, so you can admire the nearby palaces.
Pompeii, the ancient city destroyed by a Mount Vesuvius explosion, is where you can walk on 2,000-year-old streets. The well-preserved temples, markets and houses allow you to delight in various feats of Roman engineering.
Don't miss a trip to the Leaning Tower of Pisa in the Piazza dei Miracoli or to Lake Como, with its scenic shores, lush gardens and grandiose palaces.
A must visit is the Duomo Santa Maria del Fiore in Florence, a majestic cathedral and Cinque Terre, a coastal region surrounded by abrupt cliffs that seems to defend the Mediterranean Sea.
The Amalfi Coast is guarded by dramatic mountainsides, while the nearby city of Amalfi is home to a colourful cathedral.
Engage Your Wanderlust Without Any Worries
Off-peak season travel is one of the best and most rewarding experiences for any traveler. While you can save so much time and money and adding value to your travels, never neglect your personal safety. Travel insurance is always a must when traveling either on or off-peak season, and AXA's Wanderlust Travel Insurance guarantees your safety anywhere in the world.
AXA Wanderlust Travel Insurance guarantees up to S$150,000 medical expenses coverage. If you've suffered any form of injury or ailment after your travel, you still get a S$10,000 coverage for your convenience.
Aside from personal safety, AXA Wanderlust Travel Insurance gives you an emergency hotline you can call at any time anywhere in the world for assistance in any form from medical evacuation, lost properties or passports, and more.
Other benefits include the following:
S$5,000 ceiling reimbursement for trip cancellation or curtailment
An additional 50% on top of Sum Insured if a natural disaster cancels or curtails your itinerary
Coverage for any form of high-risk adventurous activities such as skiing, diving, mountain climbing, etc.
AXA is all about protecting you and making sure you enjoy the best of what your destination and the entire world can offer. Learn more about AXA Wanderlust Travel Insurance and maximize your off-peak vacation today!
With the aforementioned 9 countries, it's time to pack your bags make full use of the long holidays in 2020!