12 Affordable Mother's Day Flower Delivery Services In Singapore 2019 – Showing Appreciation To Our Superhero Mums
There's no greater love than that from a mother. We are all so busy with school work, commitments, our careers and to be honest, most of us don't spend enough time with our mothers. We don't show enough appreciation to them for their great efforts.
Well, the good news is that you don't always have to spend a fortune to express your appreciation to her. Nothing speaks thank you, mom, I love you than a gift of flowers, well-chosen and wrapped to deliver to her on Mother's Day. 
Since Mother's Day first started in 1914, flowers have remained the top pick when it comes to gifts.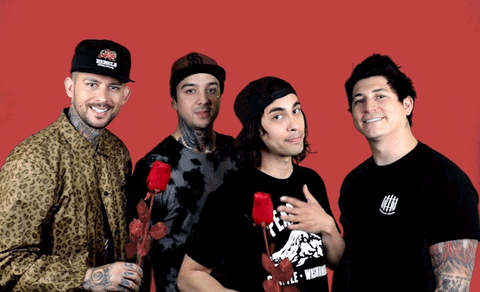 Flowers are the best-selling gifts and loved by many women. What's more, the flowers are available to suit any budget and most of the florists in Singapore even offer free flower delivery service! 
This means that you can save time and you don't have to head down to the shop physically. Flower deliveries often provide an element of surprise as well!
Getting flowers as a gift is affordable and convenient in Singapore. If you have siblings, just kup with them! You guys can simply split the cost or get an even better present! If you are an only child, bobian you can only share with yourself. Well, your mother gave all her love so it's time to show your appreciation!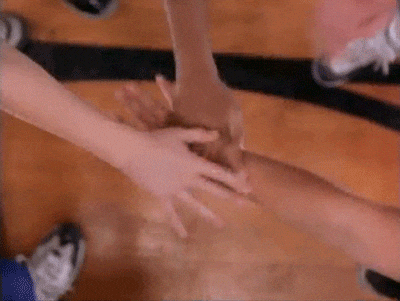 Before we list out the 12 florists that provide delivery services for Mother's Day, here's a little section to remind us of how awesome our mothers truly are.
1. When our mums deal with all our nonsense even if it means getting less sleep. 2. When our mums are forever busy in the kitchen to make sure that we never go hungry.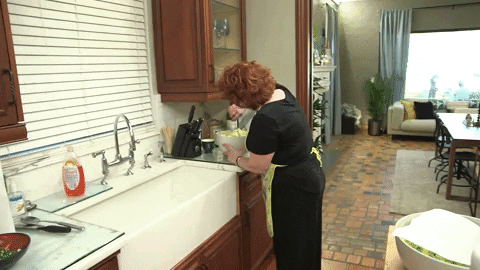 3. When our mums embarrass us in front of friends and relatives – "ya ah boy still hugs his chou chou to sleep you know!".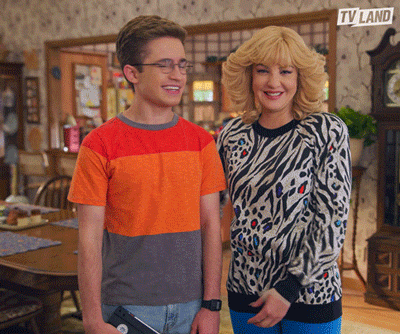 4. When our mums are always there to listen to our stories and rants after a long day. And you know, they usually give pretty good advice.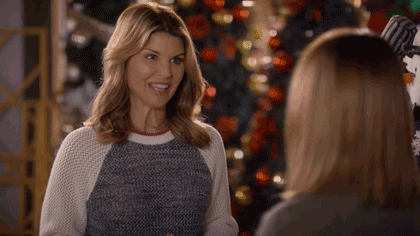 5. When we make our mums so mad and we think – "Shit, I'm in so much trouble rn!". 😅
Mums:
Us:

6. When our mums are there for us whenever we had a bad day.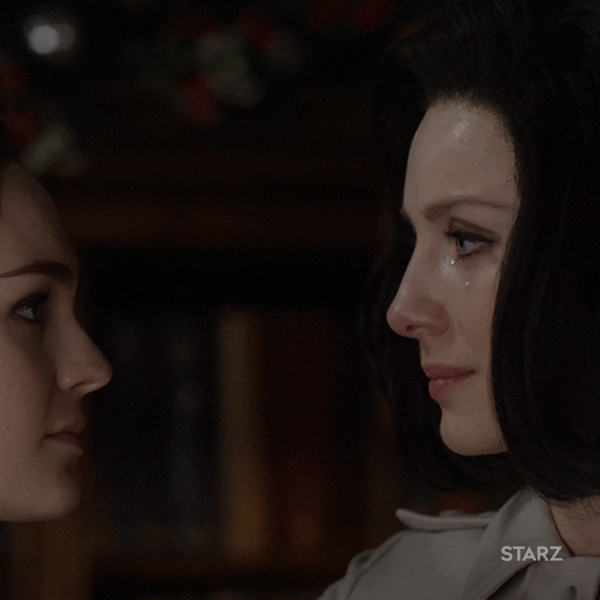 7. When our mums give us the best hugs.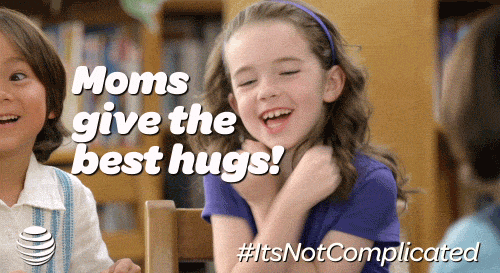 8. When our mums are always ready to defend us no matter how bad the situation gets.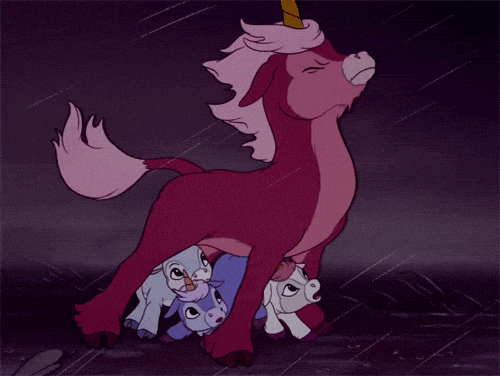 So enough said, mums are the best. They are the Superwoman in our lives.
If you are planning to get a present to your mum this Mother's Day, why not get a bouquet of beautiful flowers for her?
If she finds that flowers are a waste of money because they wilt quickly, consider getting dried flowers or mini flower domes because they can last for a long time and are just as beautiful. 😉
Here's 12 Florists In Singapore That Are Affordable And Provides Delivery Service:
TLDR: A Short Summary Of The Florists And Prices
1. Floral Garage Singapore 
Whether you're looking for something cool and trendy that can renew a mother's youth or a preserved incarnation, Floral Garage has it all.
Flowers come in creative and sleekly wrapped bouquets that leave shoppers spoilt for choice. The Mother's Day category of flowers has incredible names like Eternal Love, Inspiration, The Enchanted Rose, Queen of my Heart and more. They have a wide variety of flowers from roses to carnations to sunflowers. Regardless of which flower your mother loves the most, they are sure to have it.
The price ranges anywhere from $34.90 to $80.
Floral Garage Singapore offers three delivery options: self-collection (no charge), standard deliveries ($9.70/trip) and extended deliveries ($30/trip). They offer same day deliveries as well with a cut off time of 1 minute. This means that if the time is 8.59am, you can still order for your item to be delivered between 9am to 2pm, or at during the next slot 2pm to 7pm.
2. Petite Fleur SG
At Petite Fleur SG, all of their bouquets are specially handcrafted and elegantly made with premium blooms. The shop stocks roses, sunflowers, lilies, tulips, orchids, carnation, baby's breath and more. Their more popular products are preserved blooms and roses, glass jar arrangements and baby's breath bouquets.
Flowers suit every budget, from $25 to $208.
What's convenient is that Petite Fleur SG offers same day delivery! There are three slots: 10am to 1pm, 1pm to 5pm and 5pm to 9pm. This means that it is even possible to surprise your mother in the evening. Do note that they take at least four hours to prepare an order before delivery. Petite Fleur SG charges a delivery fee of $10 per location.
The acceptable payment methods include debit and credits cards. For payments via cheques or bank transfers, please email them first.
3. Windflower Florist
Windflower Florist started since 1997 and have been steadily growing over the years. All of their bouquets are made carefully with love and their dried flower bouquets have been gaining popularity. More people are choosing dried flower bouquets as they can literally last for a much longer time. With their broad array of flower arrangements, you can definitely find a bouquet to express unconditional love to your mother.
The Mother's Day flowers go for anywhere between $43 and $188.
Most of their bouquets are a blend of different colors that will surely impress their recipients. They have same day and next day delivery options. Windflower Florist offers free delivery to all products purchased through their website (except to Tuas, Penjuru, Jurong Island, Army Bases and Airline Road). There will be standard $10 re-delivery charge or a $25 express delivery charge. You can include a personal message to your bouquet as well!
4. Flower Chimp Singapore
Wow your amazing mum this Mother's Day with beautiful blooms! Flower Chimp partners with high-quality florists to avail top-notch bouquets for loved ones in Singapore even if you're miles away from your mother this Mother's Day. You can quickly place orders online and deliver gorgeous flowers to a mother in Singapore, despite your location in the world.
They have lots of rose bouquets and some of the designs come along with chocolates! They offer same-day delivery and so you can select your preferred time slot to ensure your gift is delivered on time. Flower Chimp provides free delivery on all orders. If you want their same-day delivery option, be sure to place an order before 1 pm.
Mother's Day flowers cost from $50.90 to $247.90. 
5. The Bloom Box
The florist spices things up with their unique and convenient wrapping! Instead of using coloured papers to wrap the flowers, they pack them elegantly in paper boxes that comes with handles bringing great convenience. For Mother's Day this year, there will only be one special design a day. Rose, lilac dutch carnation, eustomas, pink caspia and eulalia for 9th to 10th May and fuchsia rose, carnations, eustoma, pink baby's breath and bunny tail on 11th to 12th May.
Each Bloom Box costs $35 or $39 while the Bloom Box Plus costs $60 or $62. All you need to do is order the box, write a message and then sit back and relax as they deliver.
Bloom Box makes free, same-day deliveries to any place in Singapore.
6. Sophflorals
Sophflorals provides customized bouquets from $30. This Instagram-based florist creates a unique arrangement for each client depending on your preferred flower types, color palette, and style. They also accept dried or preserved requests for Mother's Day!
To place an order, go to Instagram and search @sophflorals and send her a message two to four days in advance. Simply let them know what kind of bouquet you prefer, the colour theme, size, and type of flowers. You can screenshot their past works or other creative designs as well. Sophia charges $12 per delivery across the island or free self-collection at Farrer Road MRT or at D'leedon.
7. Floral Kokoro 
"Kokoro" means heart in Japanese. The floral artist offers dried flowers after hand-picking them from the best small gardens and farms. They then dry the flowers naturally under optimal conditions, so they form beautifully and retain colors. Because of this process, they are able to deliver a wider variety of flowers that are otherwise not available in the region.
Floral Kokoro has also been working with brands such as SK-II, Facebook, Hazel Baek, Patissez and more to create more beautiful and unique bouquets.
They offer door-to-door delivery at $18 and shipping takes 48 hours. If you need an urgent delivery within 24-48 hours, it costs $26. Their bouquets range between $18 and $300.
8. Floracent
Floracent provides a unique alternative to the normal handheld bouquets. They offer floral arrangements in domes and bottles for perfect viewing.
Other than looking pretty, their flowers are carefully preserved to last longer than ordinary fresh flowers. They have different collections such as the Delightful Tiffany Series, Romantic Pink Series, Royal Purple Series and more in gorgeous shades. A special Mother's Day Collection is also available.
Mother's Day collection is priced between $58 and $98, but you could still choose from other categories where there are flowers priced below $40. Delivery is complimentary for orders $40 and above. For orders below $40, a delivery fee of $10 applies for each order.
9. Urban Meadow 
Urban Meadow selects the most seasonal and freshest flowers from flower markets in Singapore. They create a beautiful surprise daily.
You can select different sizes: the small ($38), medium ($68) and large ($98). They'll deliver it free island-wide. Currently, they've got a CLARINS inspired bloom specifically for Mother's Day at $78, and it comes with a free CLARINS gift. With the help of Urban Meadow, you can give your mum beautiful flowers and skincare products.
10. Happy Bunch 
Happy Bunch offers simple and affordable bouquets that are perfect for every occasion. All their flowers are wrapped in eco-friendly materials that also helps to beautify the bouquets.
Generally, there are three categories: Weekly Bunch, Fav Bunch and Luxe Bunch. Weekly Bunch is their signature range with seasonal imported blooms. Fav Bunch carries includes their bestsellers and favourite blooms such as red roses, baby's breath and sunflowers. Luxe Bunch are specially designed bouquets for selected occasions such as Mother's Day. They are bigger than their standard selections.
They offer pre-order and same-day delivery in Singapore. They keep their prices as low as $30, and that includes free delivery. Free deliveries are available during their standard delivery window which is any time from 11am to 6pm. There will be extra charges for redeliveries, rerouting and for time specific delivery requests.
11. The Enchanted Tree
They design a unique style of flower arrangements daily for freshness. Stylish and contemporary designs are what they are going for. Therefore, if many options usually overwhelm you, this florist will save you time.
The Enchanted Tree aims to make beautiful flowers affordable and accessible and they do their part for the environment by limiting the use of non-eco friendly materials such as floral foam. They also have a unique Daily Pick concept, where they have fresh different flowers and bouquet designs almost everyday.
Another special feature by this florist is that you can choose to have your flowers delivered as a wrapped bouquet or in a jar arrangement. 
The price of their bouquets start from $50 and they have Mother's Day Picks for 2019 as well. The Enchanted Tree offers free delivery, unless otherwise stated. There will be addition charges of $10 to $25 if there are redeliveries, rerouting or specific timing requests.
12. With Every Bloom
With Every Bloom is founded by Kristle and Natalie. Their love for art and beauty drives them to create beautiful blooms for every occasion and every day.
The shop makes bouquets for all occasions, including events and weddings. They present their flowers wrapped as a bouquet or in jar arrangements. 
Their lovely bouquets cost between $42 and up to $390. They offer a $15 flat delivery fee and free self-collection is available as well.
Conclusion
Pick something suitable from any of these florists for your mum and surprise her on the upcoming Mother's Day!