Nintendo Switch vs PS4 Pro vs Xbox One S: Which Video Game Console Is For Me?
This COVID-19 circuit breaker has had us all confined to our four walls at home.
Before we go mad with another day of staying home, how about dabbling in some video games to pass time?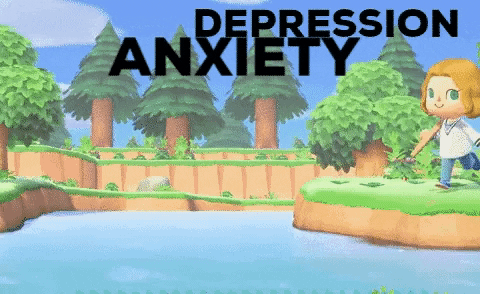 A quick scroll through your social media feed will most probably conjure up images of a certain someone trying to flex their costume or just casually holding a virtual party on their island with some friends.
Looking to get a new game console for yourself this stay home season?
Nintendo Switch vs PlayStation 4 vs Xbox One S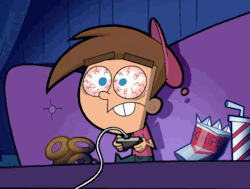 Nintendo Switch, PlayStation 4 and Xbox One S all have unique selling propositions.
The Xbox One S boasts amazing 4K, Sony offers you an immense choice of games, while Nintendo offers you a portable gaming console.
It's important to realize that these consoles do different things. Some of their differences are obvious, but others are more subtle.
If browsing 9999 websites just to decide on a console is not for you, you're in luck. We'll help you decide which is the best console for you!
A Review Of The Top Three Game Consoles
Nintendo Switch, PlayStation 4 and Xbox One S are the top competitors on the game console market. That said, how do their features translate into benefits to you?
It's important to analyze each console's advantages before making your choice.
1. Nintendo Switch ($749)
(Source: Nintendo)
The price of the Nintendo Switch used to hover about $400 – $500 before it exploded in popularity.
Thanks COVID-19. Or thanks demand and supply chain. 
Features:
Various modes:

TV Mode: Play on your HD TV, while sitting on the couch with your friends / family.
Tabletop Mode: Use the stand to support your table and play with a friend
Handheld Mode: Keep the console in your hands to play

Joy‑Con™ controllers: These controllers are intuitive, so your game can develop naturally. You can choose your controller number, placement, and side. It all depends on the game! You can even share it with friends.
HD Rumble: You get actual feedback when you play to immerse yourself more in the game.
IR Motion Camera: The camera helps you connect to Nintendo Labo and enhance your game experience with virtual reality.
Multiplayer options: Nintendo Switch is easy to share with your friends, whether at home or somewhere else thanks to the local wireless connection available. You can also try online play if you get a membership.
Best Games: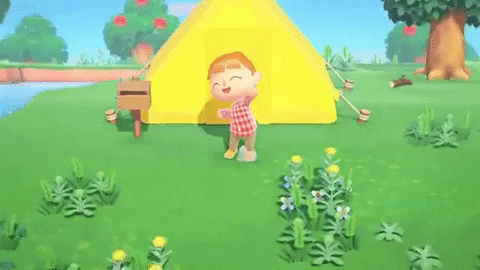 Animal Crossing: New Horizons ($93.50): The "It" game of this season, Animal Crossing sees you build your own island from scratch. Do some gardening, fishing, build your own mansion and museum and watch your island grow!
Overcooked 2 ($56.90): Put your friendship to the test with Overcooked 2. You'll get to form teams up of up to 4 players where you will have to chop and cook ingredients, place them on plates, and wash the plates up afterwards. As you progress further, there will also be stumbling blocks along the way to take things up a notch!
Pokemon Sword & Shield ($67.70): Like most pokemon games, this game lets you assume the role of a young trainer who embarks on a quest to catch and train Pokemon, all while battling other trainers and gym leaders.
PROS:
It's easy to change between gaming styles.
It has an ergonomic surface, which allows an easy grip. Your hands won't get tired from holding the console in your hands.
Your favorite games will load fast.
It takes just a small space in your entertainment center.
CONS:
Some players think the 3.5-hour battery life is too short.
The tablet's screen glares in sunlight.
If you have large hands, you might find the Joy-Con controllers a bit too small.
It has a small 32GB internal memory.
Where to purchase: Here

2. PlayStation 4 Pro ($449)
(Source: Mighty ape)
Features:
4K-TV gaming: This feature lets you immerse yourself into the game more. Your adventures will feel more real and your adrenaline levels will rise.
Access to the PlayStation store: You can browse through a wide library of entertainment and adventures. With the library at your fingertips, you'll get to take your pick of games, TV shows, and films!
Twice the power of PS4: The PS4 pro boasts twice the GPU power of the standard PS4. This means smoother gameplay and shorter load times compared to PS4.
Multiplayer options: You can share your game with your friends in real-time and see what other people are doing courtesy of Live Streaming. There are plenty of multiplayer options too, such as joining parties or take part in events and tournaments.
DUALSHOCK®4 wireless controller: The controller is easy to use, intuitive, and precise. You'll use analog sticks and trigger buttons, which increase your game precision. This controller helps you enjoy the game more.
Best Games: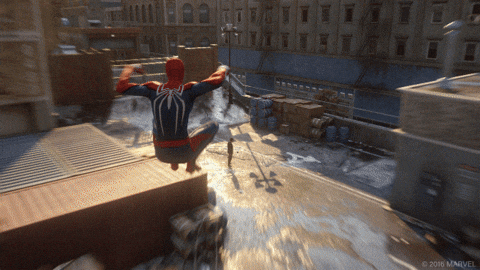 Days Gone ($45): If you like post-apocalyptical stories, Days Gone is a game for you. The story takes place a couple of years after the world was destroyed by a global pandemic. You'll be a bounty hunter that tries to survive in this open-world action-adventure. The problem is you can't find a reason to live.
Ghost of Tsushima: Who doesn't like a good ghost story? In this adventure game, you'll play the part of Jin Sakai, the last samurai of a respected clan. You'll have to learn new combat skills and fight your enemies to save the people of Japan. This game is slated to be released on 26/06/2020.
Marvel's Spiderman ($40): There's a new bad guy in New York, so Spiderman must rise to the challenge. What happens to Peter Parker? Can you save the city and the important people in your life?
PROS:
The launch games are fairly good.
It's one of the most powerful consoles on the market. Most games run at 1080p and you get an extensible GPU.
It has a refined, sleek design.
It allows various play options.
The DualShock 4 is easy to use, intuitive and performing. You can customize the controller to your needs.
You get access to online services.
CONS:
To play online with others, you'll have to incur a monthly subscription fee
You don't have any PCs streaming.
It's not compatible with older PlayStation consoles.
You won't get a Wii remote.
You can only record 15 minutes of gameplay and you can't copy it to your computer.
Where To Purchase: Here
3. XBOX One S ($368)
(Source: Amazon.com)
Features:
1300+ games. You can choose from a wide selection of games, and all sorts of popular franchises.
Digital library. The digital library is very convenient. You get cloud storage, so you can play your favorite games anywhere you are.
Pre-install games. You don't have to wait until a new game launches to install it. Pre-install it on your console and the game will become active after its launch.
4K entertainment. This feature includes options such as streaming 4K HD videos on Netflix, spatial audio to immerse yourself more into the game, and 4K resolution.
High Dynamic Range visuals. XBOX offers you a world with rich colors and good contrasts. This high-dynamic-range technology increases your user experience because you can get a more accurate visual depth.
Play anywhere and with anyone. You can connect with your friends, compete with rival teams, and play anywhere.
Backward compatibility. The newest XBOX One consoles are also compatible with the older XBOX 360 ones. That means you can continue to play your favorite games on the newest console available.
Best Games: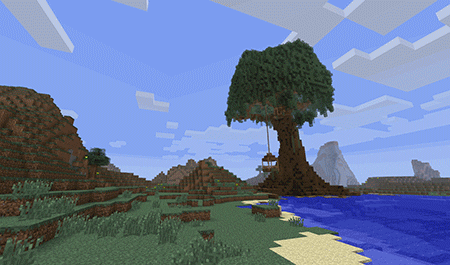 Sea of Thieves ($49.50): Now's your chance to play a pirate and set on an adventure across the ocean. This shared-world adventure game will throw a lot of virtual dangers your way, but you'll also get the chance of making discoveries. Your ship's crew is composed of real players, but are they, friends or enemies?
Minecraft ($29.25): Build and experience all sorts of adventures. From castles to homes, you'll have to build your own housing to keep out zombie-like creatures. You can use the Creative mode if you want to benefit from endless resources. Another option is to use Survival mode to start your expedition in mysterious realms.
Forza Horizon 4 ($75+): Remember the days you spent huddled in the arcade playing racing car games? With Forza Horizon 4, you'll be able to create your own racing route as you race to the end with dynamic seasons and beautiful sceneries!
PROS:
40% smaller than the standard Xbox One. Hence, it's less bulky.
Supports music streaming apps
Upscales games to 4K
Backwards compatible with many Xbox 360 games
Stream games to your computer if you're using Windows 10.
It's compatible with external hard drives to extend your memory.
CONS:
Not the most powerful console on the market
Fewer exclusive titles than the PS4
Only 1TB storage available
Where to purchase: Here
Nintendo Switch vs PlayStation 4 vs XBOX One S Comparison
Now that you found out the essential features of these three consoles, let's see how these features compare to each other.
Remember to choose the console that fits your needs best, not the one with more bling.
| | Nintendo Switch | Playstation 4 | Xbox One S |
| --- | --- | --- | --- |
| Price | $749 | $449 | $368 |
| Dimensions | 4 x 9.4 inches | 12 x 10.8 inches | 11.6 x 8.9 x 2.5 inches |
| RAM | 4 GB DDR4 | 8 GB DDR 5 | 8GB DDR3 |
| Storage | 32 GB | 500 Gb / 1 Tb | 500GB / 1TB / 2TB |
| 4K | No | Yes for PS4 Pro | Yes |
1. Price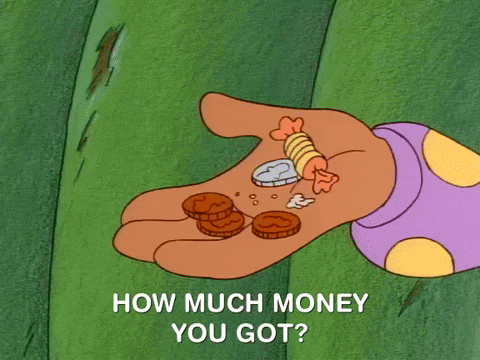 With the supply for Nintendo Switch skyrocketing, it costs the most at a whopping $749.
PlayStation 4 Pro costs around $449 new. Of course, you will have to pay more if you want additional features. Each game costs about $40 – $50 which also adds to the total price. Besides, PS4 asks you to pay a monthly subscription if you wish to use party chat and to play online multiplayer games.
You can purchase the 1TB Xbox One S at $368, which is quite a steal compared to Nintendo Switch and Play Station 4.
Winner: Xbox One S 
2. Ease Of Use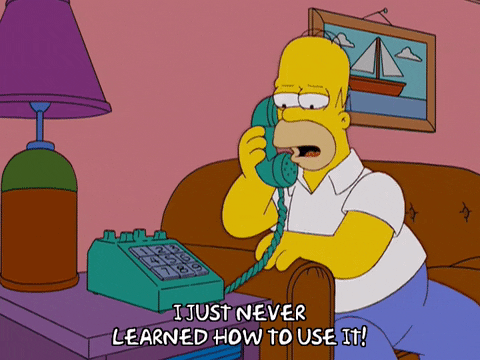 All these consoles are intuitive and easy to use. You get access to plenty of online tutorials and the instruction manuals are very clear.
However, Nintendo Switch is probably the easiest to use because Nintendo aims to build games that even children can use.
PS4 is probably the one with the biggest learning curve, but that's just because it features plenty of customization options. Although the navigation is easy, you still have to read through all the menus at first, which takes some time.
Winner: Nintendo Switch
3. Graphics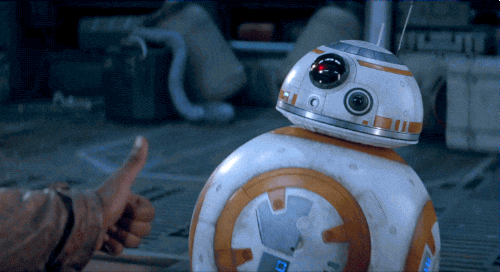 It's difficult to compare technical specs for game systems. Each console uses a unique architecture and has its OS. That's why it's tough to compare hardware.
However, graphics and game performance define the user experience. Here's what you have to consider:
All these three consoles allow you access to plenty of games. Some games may run smoother than others.
PS4 Pro uses intelligent upscaling to reach 4K.
Xbox One S utilises simplistic upscaling to generate 4K images.
Nintendo Switch is not as powerful as PS4 and XBOX, but it's easier to use on the go. The Switch is a small, portable tablet with a 720p screen. When you connect the Switch to your TV, the resolution is better than the PS4's or the Xbox One S. However, the frame rate and effects are better with the other two consoles.
Winner: PS4 and Xbox One S 
4. Online Services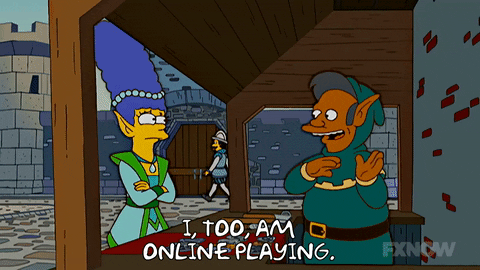 Your user experience is influenced by how easy you can play games online.
You'll use Xbox Live and PS Plus to play online games and watch Netflix, but you also get free monthly games.
You'll use Nintendo Switch Online to play most Nintendo Switch games online. This online service is not as feature-packed as those of its competitors, but it's three times less expensive.
Winner: PS4 and Xbox One S
5. Media Features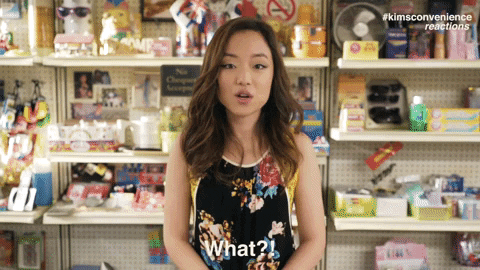 Here's a summary of the media features offered by the three consoles:
Nintendo Switch
PS4
Xbox One S
• Hulu available
• Blu-ray movies

• Online streaming on Netflix and Hulu
• Blu-ray movies

• Online streaming on Netflix and Hulu

• TV integration

• Ultra HD Blu-ray playback

• 4K HDR movies
Winner: XBOX One S
6. Controls
Microsoft decided to redesign its controller when the Xbox One S was released. Thus, it is sleeker than older gamepads and has a grippier surface. Bluetooth support is also enabled, though only for Windows 10 devices with the latest Xbox apps. You can also get better wireless connection from a greater distance.
The PS4's controller, Dual Shock 4, has analog sticks with very responsive triggers. Overall, PS4's gamepad has a better grip and it's more precise. The built-in speaker is also a nice touch.
Nintendo Switch can be used as a home console and as a handheld tablet. This console comes with two Joy-Con controllers with a wireless connection. These controllers have a nice feel, although the left controller doesn't feel as comfortable or precise as the XBOX One or PS4 controllers. Besides, Nintendo Switch allows third-party controllers with plenty of available options.
Winner: All three game consoles!
XBOX One: Best for a comfortable grip and customization options
PS4: Best for precision and feedback
Nintendo Switch: Best for multiple uses
So Which Game Console Is For You?
Ultimately, there's isn't a "best" game console that we can lay our fingers on. However,
PS4 gets the best visuals and most accurate controls awards.
Xbox One S gets the most features award.
Nintendo Switch gets the versatility award.
All three consoles have their strength and weaknesses, which is why it's important to choose according to your needs:
For 4K gaming, the PS4 Pro is the correct choice for your needs.
If you want a game console that helps you turn your TV into a home cinema, choose XBOX One S.
Nintendo Switch offers you plenty of flexibility with their convenient console which you can use both at home and on the go. If you're looking at more family friendly games, such as "Animal Crossing: New Horizons" and "Overcooked", Nintendo Switch might just be for you.