9 Best Part-Time Jobs to Earn Some Extra Money in 2018 – University Students Don't Always Have to be Broke
"So many things I wanna do… sian, if only I had the money."
"Eh today budget a bit, let's have something simple."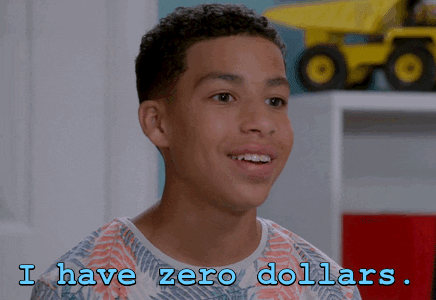 Just another day in the life of a university student: griping about how broke they are or how much more money they need. Save for the lucky ones who either have higher monthly allowance or a side job that brings enough income.
University life can be fun. Work hard, play hard. Spending costs increases greatly when one steps into university. They consume more meals outside, pay more for food, spend more for books and printing, and also need extra amounts for socializing or events. If they require their daily coffee fix, a cup of Starbucks to keep them going while studying will set them back by around $6. Imagine the snowballed costs at the end of each month.
No wonder university students always seem broke.
While it may seem difficult to generate some extra cash with all the tight school schedules, there are ways to earn some extra kaching.
Before we list out the ways to earn those extra dollar bills, we should find out why most students run short of money.
Reasons Why They Do Not Have Much Money
1. Peer Pressure
Entering university is usually a rather large change in life. You get to meet so many more people, widen your network and take part in numerous events. University students tend to experience the social pressure of wanting to keep up with the Joneses. They may spend carelessly despite knowing that it is not sustainable. Just like how one might be tempted to buy a branded wallet just because his or her friends have one. They are afraid of being left out and because of this, spend out of their means.
2. Social Media
Social media also plays a great role in the lives of the technology savvy students today. Seeing their social media influencers or role models swim in expensive clothing or dine at expensive restaurants makes them want to pursue an equally lavish lifestyle, at the expense of their finances.
3. Too Busy Studying To Find A Job Or An Extra Source Of Income
With the hectic schedules and huge school workload, most students find it impossible to have a side job. Most of their time is spent in lecture halls, rushing for tutorials or grinding books and notes to prepare for exams. These take a lot of physical and mental energy.
Some undergrads overseas are able to earn extra income through part time jobs like waitressing or becoming an Uber/Grab driver. This may be attributed to fewer contact hours in school and less workload that comes with the University. Although the environment is different, it can be possible with good time management.
4. Stress And Negative Emotions
Stress levels can get extremely high in university, especially during the examination periods. Students study hard through the night in order to improve or save their GPA. In some cases, they may choose to relieve their stress through spending. They splurge on clothes, food, drinks or club in the hope to nurse their negative emotions. These irrational actions usually don't help but worsen the situation as they realise they do not have enough to spend at the end of the month.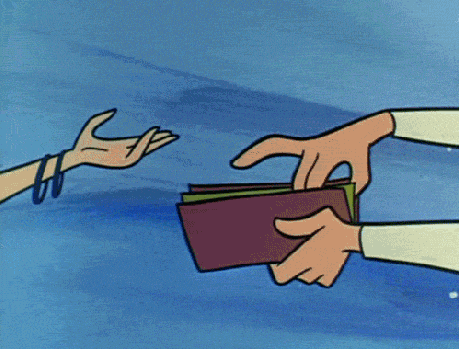 5. Procrastination

Some students may have certain semesters that are less busy or periods where do have some extra time to find a part time job. However, they may be too lazy and procrastinate in finding the extra income. They may have the mindset that breaks do not come easy for them and would rather take this time to relax and catch up with their friends instead of working.
How University Students Can Improve Their Finances
Get a job that fits with your busy schedule so that you can make use of all your time whilst enjoy your university life.
1. Teach Tuition
This is common amongst University students. Having one or two students can already bring in an extra income of $200 to $300 a month. It is one of the fastest ways to earn money by making use of your skills and knowledge and the best thing is that you have been through most of the exams as well. Ask your friends, relatives if they might know someone looking for tutors, or join online platforms to look for students.
Earnings: Estimated $15-35/hour for primary school students, $20-$40/hour for secondary school, $30-$50/hour for junior college
Where to find: ManyTutors, Gumtree, Smart Tuition
 2. Teach Music, Dance, Or Arts
Besides studying, some of us have hobbies and interest in the performing arts. If you are good and skilled, then it is time to make use of your talent and share the joy. Art lessons in Singapore are generally expensive so teaching them can help in bringing that extra cash.
Earnings: Music lessons can cost an estimated $30-$100/hour depending on grade or level. Dance lessons are $15-$100/hour depending on style or type.
Where to find: For music, Travel Clef. For dance, DancePointe.
 3. Freelance Jobs
Earn extra income by making use of the internet and technology. It is easy to find lots of freelance jobs online ranging from the digital marketing field to writing to photography and more. Often, freelance jobs offer great flexibility which can easily fit into a busy university student's schedule.
Earnings: Estimated $20-350 for a job or more, depending on duration and skills required.
Where to find: Upwork, ZomWork, Freelancer.sg
4. Animal Or Pet Sitter
If you love animals and have experience handling them, this is the part time job for you! Many Singaporeans need professionals to help them take care of their pets when they travel overseas. Taking care of the animals is a huge responsibility but it can be really fun and rewarding.
Earnings: Estimated $30-$50/night
Where to find: Pawshake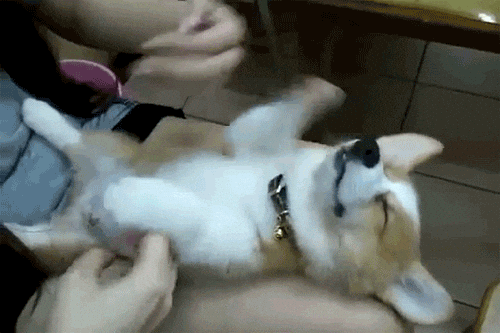 5. Grocery Shopping
This job is definitely for all shopaholics and foodies! During your free hours, help clients purchase their groceries to earn some extra income. While doing so, you will probably become a supermarket expert and know where to find the cheapest products or the best deal.
Earnings: Estimated $8-$11/hour
Where to find: Honestbee, Redmart
6. Driving And Making Deliveries
If you are a qualified and experienced driver, you can join delivery or transport companies and make use of your spare time to earn extra income. Bike riders can consider delivery companies as they provide flexible schedules so employees can choose when they want to work. Drivers can join Grab to earn extra dollar bills.
Earnings: Estimated $8-$50/hour
Where to find: Deliveroo, Foodpanda, Honestbee, Grab
7. Earning While You Travel
University students may be travelling overseas for school trips, exchange programs or just for some R & R. Rather than just spending lots of money on your trip, make use of the opportunity to earn some income! Sign up on online platforms to help locals purchase overseas products.
For example, if you are going to Korea for an exchange trip, why not help a few locals bag a few beauty products back and earn extra cash? Online platforms are now more secure and structure so you don't have to worry about anyone going MIA with your money!
Earnings: Estimated $12 or more depending on the buyer
Where to find: Airfrov
8. Get Paid To Complete Online Surveys
A flexible and easy job that will bring students some extra income. Write down your opinions and complete online surveys and be rewarded with points, gift vouchers and cash. Most of these questionnaires are requested by brands, corporations, manufacturers conducting market research to improve their goods and services.
Earnings: Estimated $5 and above, depending on how many surveys completed
Where to find: AIPSurveys, Toluna, Your Voice
 9. Selling Away Stuff That You Don't Need
For the students out there who are too lazy to step out of the house, how does earning some extra cash from home sound?
Time to clear your closet and room to sell away the items that you no longer need. Perhaps it is that dress that has been sitting for months in your closet, or the guitar that you have not touched in years, or even the books that you have already read through. These are things of value and can be sold at reasonable prices. Plus, this will make room for more new stuff!
Earnings: Depends on the product. Google around for the market price before making your post.
Where to find: Carousell
University students do not always have to be broke. It is possible to earn some extra cash while managing your studies without having to give up on your social life. Who knows, you may gain new skills and career insights while working!