Setting Up A Home Gym In Singapore: What Are The Benefits & Its Cost?
It's easy to sign up for a gym membership. All you have to do is head down to the relevant gym and express your interest. But more importantly, provide your bank account details and watch your balance deplete every month.
Nice.
However, there is another option: setting up your own home gym.
"Setting up a home gym? Huh wouldn't that cost a fortune? Just sign up for gym membership lah. Easier also!"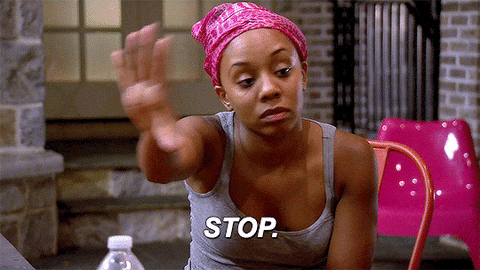 Hold up.
Setting up a home gym can actually prove to be more cost effective in the long run. You also won't have to deal with queuing up for equipment, or the overly aggro dude trying to flex the entire time he's in the gym.
Want to set up a home gym, but you're afraid that it will cost you an arm and a leg? Or are you more worried about a decrease in motivation?
A home gym has plenty of benefits, plus it's affordable to set up. Not convinced? Let us do the math for you!
Are You Sure A Home Gym Is Worth My Money?
But before we begin, let's weigh in on the pros of a home gym. Or, as typical Singaporeans, to justify the amount that you'll be spending on the home gym is worth every cent.
1. No Monthly Fees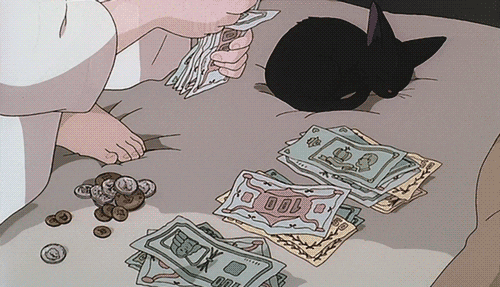 Sadly, things that are healthy are generally more expensive. Your $5 Extra Value Meal compared to a $15 salad bowl.
Sigh.
So is the price you have to pay if you wish to engage in a good fitness regime. Memberships at good gyms with plenty of equipment and stellar conditions range about $250 per month, which gets you at $2,050 per year. This is because gyms generally offer you better rates if you commit to a longer membership period with them.
But a good gym might be out of your way, plus you still have to wait in turn for showering and using the equipment. Instead, you can set up your gym at home for half that money.
2. Never Queuing For Equipment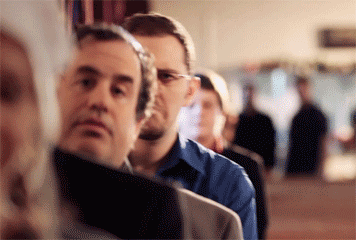 This is a big deal for most gym rats. If you have to rest between sets for a minute or two, which is part of the routine, someone might come and make use of your equipment in the meantime.
With a home gym, you'll save all this time, so you can use it to prepare a healthy meal instead of sipping a protein-powder smoothie.
3. Convenient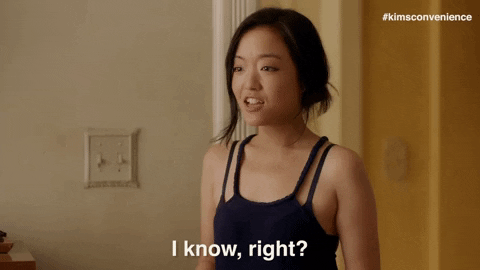 Have you ever been caught in a situation where you're all ready to go to the gym. Then you look at the weather outside and stare at the scorching sun as it stares back at you.
Nope. Not today satan.
The convenience of a home gym is probably the main reason why people decide to set up their own. You can work out anytime you feel like it: Simply roll out of bed in the morning for an invigorating HIIT workout or squeeze in some moderate exercises during your work breaks.
Besides, you don't have to queue for taking a shower, either. And you never have to pack a gym bag with extra clothes because they're all there in your closet.
4. No Embarrassing Moments
Many people avoid going to the gym because they feel ashamed with their sizes, workout clothes or endurance levels. Other people are triggered by other people's body types, or how other people look at them.
When you're working out at home, you can concentrate solely on your routine. You can dress however you want to. You can take how many breaks you want to, and nobody will say a word.
5. More Motivation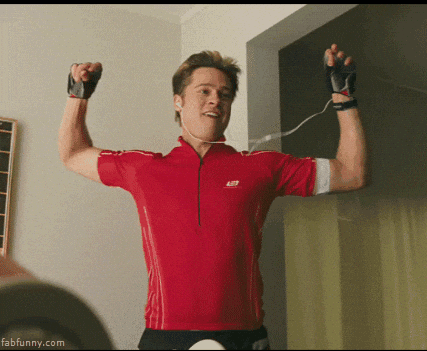 Working out at home is more motivating. You can play the music you like (no more of that crappy gym music) and even exercise with your partner or children to spice things up a little.
But knowing that you have a full gym inside your home and that you've set aside a whole room for it will certainly provide all the motivation you need. You no longer have a reason to find excuses about not having enough time because the gym is always there in your home.
Get to work, now. 
Equipment Needed To Set Up Your Home Gym & Its Cost
Wonders never cease to exist with your very own home gym. You can now have free reign of the equipment that you'll require and like!
1. Barbells And Plates (About $250)
There are different types of barbells you can choose. Take into account their sizes, weights, and types before making up your mind.
Beginner lifters can easily get a set of barbells that already have all the weight plates. If you're already a weight lifter, though, you might consider creating your modular weight system.
(Source: DirectHomeGymSg)
However, good barbells cost a minimum of $200. You can find barbells at this price that include weight plates up to 70 kg. Pricier barbells can include heavier weight plates, as well as better materials.
The minimum weight is important for beginners, so you need the smallest weight plate around 1 kg tops. If you're a newbie or want to break through a weight training plateau, you can slowly increase your weight with fractional weight plates.
It's important to think about the barbell's maximum weight limit too, especially if you're planning to increase your muscle mass and use more weight. Gym barbells are heavy-duty, so you can easily add more weight on them, but home barbells might not withstand that extra weight.
So if you want a barbell that can handle a lot of weight, go for an Olympic barbell. These cost around $50 and allows you to focus on powerlifting.
Following which, you'll also need to purchase metal plates to complement the barbell.
Choosing the weight plates depends on the material and their craftsmanship. The cheapest option is metal, but these can damage your floor, especially if you happen to drop them. This might not be a problem for smaller weights, but heavier weights should be safer for your floor. Good options are rubber-coated or bumper plates, which range from $13-$18 for 5 kg.
(Source: DirectHomeGymSg)
2. Squat Rack Or Power Rack (About $600)
The squat rack completes your barbells and weights. Also called a power rack, this consists of two vertical poles with small protruding nooks where you place the barbells. The squat rack isn't just for resting your barbells between sets. You can easily place a fitness bench underneath for safe chest raises, or you can use the barbells to do bodyweight pull-ups.
(Source: SoleFitness)
A power rack can help you exercise various muscle groups. The most affordable items start at about $100 to $150, but these require someone to spot you. But if you're working out by yourself, get an adjustable power rack because it's cage-design makes it safer. This costs about $600.
A power rack is bulky, though, so make sure you have enough room for it. Also, check if it can withstand your weights and type of exercises you want to use it for.
You can check out SoleFitness for their range of power racks.
3. Bench (About $80)
Benches are excellent for upper body weight training. Even if you can technically do chest presses off the floor, doing them from a bench increases your range of motion, which ultimately helps you gain more muscle mass.
(Source: Decathlon)
Benches also give you more stability; they're comfortable and ergonomic. Besides, it's safer to do step-ups off a bench rather than off your couch. The best ones have multiple positions so that you can work your muscles comprehensively.
For $60, you can get a pretty decent bench from Decathlon.
4. Dumbbells And Kettlebells (About $100)
Dumbbells are less safe than barbells when it comes to wrist injuries, but it's still a good idea to have some free weights in your home gym. You can use them to work out small muscle groups or for HIIT-type exercises.
(Source: Decathlon)
While kettlebells might seem like a whim, kettlebell training works out your muscles in a different way as you swing or revolve them. Besides, this type of workout increases your heart rate for extra cardiovascular benefits. Kettlebells have a similar cost to dumbbells, so about $80 for a 20 kg kettlebell.
(Source: Decathlon)
5. Pull-up Bar (About $35)
Although some power racks can be used for pull-ups, it's a good idea to invest in a pull-up bar too. There aren't many exercises you can do instead of pull-ups. Though close rows and band pull-downs can exercise similar muscle groups, you won't get the same benefits.
(Source: Decathlon)
Besides, a no-frills pull-up bar costs around $20 or less. If you don't have the strength for pull-ups, use a chair for support.
6. TRX Suspension Trainer (About $40)
If you're a fan of bodyweight training and resistance bands, TRX suspension trainers take these to the next levels. We're talking about a stretchy cable with handles that you can hang on the ceiling to exercise your muscles differently.
(Source: DirectHomeGymSg)
As a TRX suspension trainer is just $40, it's a good piece of equipment to break weight-training plateaus. Instead of doing your regular routine, spicing things up can help you exercise your muscles from different angles so you can increase muscle mass.
7. Plyo Box (About $140)
If you do HIIT regularly, you need a plyometric box. This is used for step-ups, for tricep dips or even for inclined push-ups.
(Source: LazadaSg)
Plyo boxes can seem expensive considering that they're well, literally a box. But they're reinforced, so they're safe and ergonomic. This allows you to jump on them without breaking them or injuring yourself, so they're much safer than a regular chair or your sofa.
Though there are cheaper options such as $48 for a 40cm high wooden box, most gyms in Singapore tend to use the soft plyo box due to its safety factor. It also reduces the impact on your joints as you land on them, reducing the risk of injuries.
Though the soft plyo box is marginally more expensive, the one above comes with boxes of different heights so you can scale them according to your workouts. 4 soft plyo boxes at $139 means one at $34.75. Not too bad a deal afterall!
8. Floors And Mirrors (About $100)
It's important to have resistant floors if you're going to do weight training or HIIT routines. One reason is to protect the floors from your jumps or from accidentally dropping the weight plates. Another reason is to sound-proof your gym so that you won't disturb your neighbors or other people in the house.
But it's also important to protect your knees and joints when you're jumping. Besides, floor lining prevents accidental slips, especially if you're sweaty.
Interlocking foam mats are value for money way to line your floor, which you can get for about $13 per square meter.
Adding the mirrors is not a sign of narcissism, although they can offer you all the motivation you need for a workout. Mirrors are functional because they allow you to check your form so that you can prevent injuries. If you don't want a luxury home gym draped with full-length mirrors, you can easily purchase decorative wall foil mirrors that are equally functional but cost about $20.
Do note that all these costs are also dependent on your gym size. A decent home gym of 2m x 2m should set you back by $100 on floor mates and a decorative dressing wall sticker.
(Source: LazadaSg)
9. Extras (The Sky's The Limit)
This depends on how big your budget is. The equipment above is mandatory, but you can buy new extras every time you feel like adding an improvement to your home gym.
You can buy a yoga mat for a about $10, a punching bag for $70 or battle ropes for $175.
If you have the space and don't feel like running under the heat, you can also add a stationary bike or a treadmill. These can cost anywhere between $500 to $1000.
Other things you might need are fresh towels, a table where you can put some water bottles and support for your iPad or TV if you follow an online workout routine. It's also a good idea to stick a workout calendar somewhere if you don't have an online schedule.
If you don't have a separate room for your home gym, you might consider adding some curtains from the ceiling to separate your workout space from the rest of the room. This minimizes distractions and prevents unwanted visitors, like your kids or pets.
The Big Reveal: How Much Does A Home Gym Setup Cost?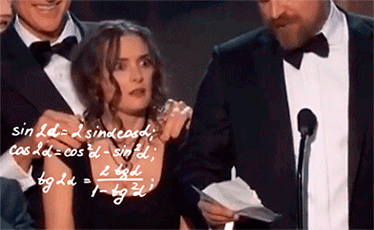 Adding up all the costs, here's what we have:
| Equipment | Cost |
| --- | --- |
| Barbells & Plates | $250 |
| Squat/Power Rack | $600 |
| Bench | $80 |
| Dumbbells & Kettlebells | $100 |
| Pull Up Bar | $35 |
| TRX Suspension | $40 |
| Plyo Box | $140 |
| Floors & Mirrors | $100 |
| TOTAL: | $1,345 |
This leads you to about $1,345 for a complete home gym.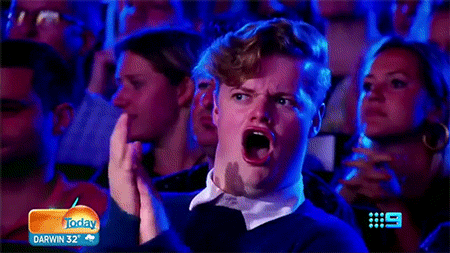 That said, the costs reflected above are just an estimate. Ultimately, your home gym depends very much on your exercise regime and the items that you require.
But, if you just want a basic gym for weightlifting, you only need the barbells, power rack and bench, which, along with the floors and mirrors leads you to about $1,030.
The barbells and power rack cost the most. If you don't have that kind of budget but still want a weight-training piece of heaven in your home, get some dumbbells, a pull-up bar, a TRX suspension trainer and a plyo box. These things, along with the floor and mirrors, get you to about $415.
If weight training is not your style, get a pull-up bar, a TRX suspension trainer, a plyo box and a yoga mat. Along with the floors and mirrors, this equipment costs about $325.
That's the inexpensive no-weights option. If you also add a treadmill or stationary bike, the total cost of your equipment can vary from $1300 to $2300.
However, we'd recommend that you just run or cycle around your neighbourhood for free. Treadmills or stationary bike machines are not only expensive, but they also add on to your electricity bills.
Considering that an annual gym membership is $2,050 (gyms offer cheaper rates if you sign up with them on a longer term basis), you'll get to break even in about a year. If this isn't enough to convince you, your home gym can also be utlised by your spouse, boyfriend or your family members. Talk about making your money's worth!