Top 30 Things You Should Do In Your Twenties
We're sure you have probably heard the people around you exclaim: "How nice would it be to be in my twenties again!"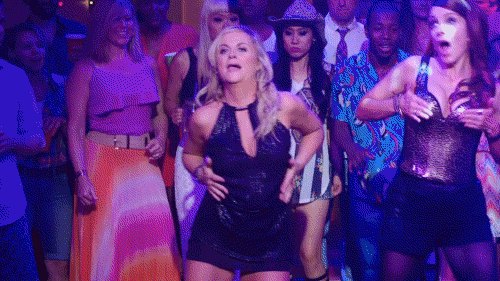 Now that you're a full fledged adult, you're suddenly in charge of your own life. Which begets the question "What should I be doing with my life?"
Relax, we're not here to give you a pep talk on the career choices you make and landing the perfect job. We're pretty sure you've had enough of that.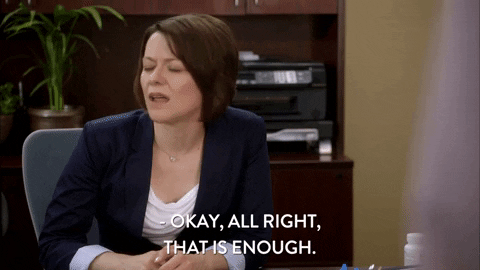 Instead, we're here to ensure that you live your best life during your twenties! You probably have fewer responsibilities and are just starting off in your career. This is the best time to save up, go out, and see the world. It is also the best time to start forming lifelong habits.
Because if not now, then when?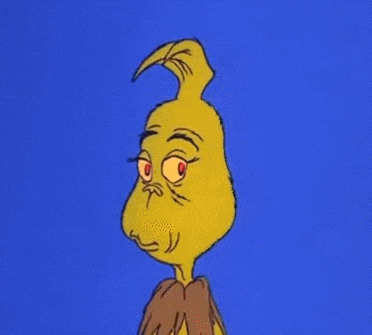 Things You Can Achieve Before Turning 30
1. Take Good Care Of Your Body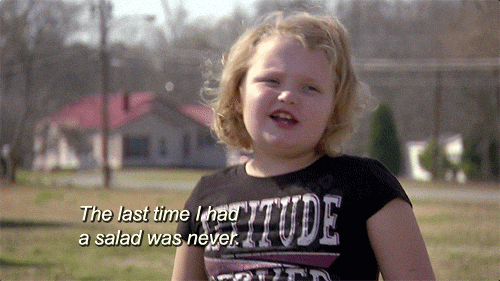 This should be a priority for everyone in their twenties. As they say, health is wealth.
You might think "It's okay, I'm still in my early twenties I can afford to be lax about my health and diet."
Think again.
The earlier you start getting into the habit of exercising and managing your diet, the sooner you lay the foundation for a healthy mind and body.
2. Attend Creative And Unusual Events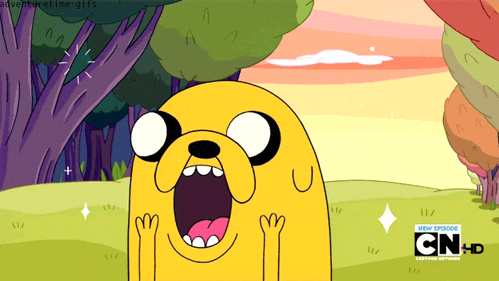 The National Gallery, Asian Civilisations Museum and Arts Science Museum are all home to such special exhibitions.
For instance, from now till 14 April 2019, both The National Gallery and Arts Science Museum are holding an exhibition titled "Minimalism: Light. Space. Object." Visitors will get a glimpse of over 130 historic and contemporary works of art which delves into the origins of Minimalism.
These are great places to simply relax and let off steam, but more often than not, they are places of inspiration. It's not just about passing time; it's about having fun and being inspired to greater heights as an individual.
3. Journal More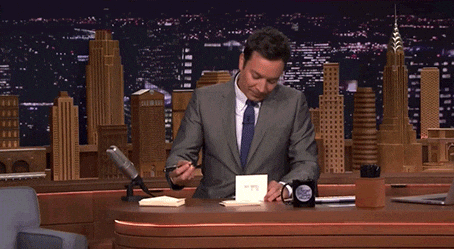 At a time when we spend more time on the screens than anything else, penning your thoughts down in a journal might seem kind of far fetched.
Most people journal through their teen years and then let the practice slide once they get into their twenties.
How about starting to journal again? Not only is it therapeutic, but you can always look back and read all your personal stories and tales of places you've been.
Here, you can almost relieve the emotions you felt then and figure out where you may have gone wrong then, and how to do things better now. Penning your thoughts down in a journal is very different from typing them down.
4. Take Time Off Work And Travel 
One of the best things to do is to travel while you are still young. We cannot re-emphasise this.
You'll probably have more time and fewer obligations now that you ever will have.
See the world and open up your mind to new experiences. These experiences might also shape the way you become.
Start by thinking of the various spots that may be in your bucket list.
Consider going on backpacking trips to Africa, Europe, Australia, and other parts Asia or the USA. There are various travel companies that offer such tours exclusively for young travelers. Not only will you get new experiences, you will also learn to adapt yourself to new and different situations and meet friends from across the globe!
You will learn about new cultures and a different way of living.
So go forth, and embark on the best adventure of your life!
5. Take A 30-Day Challenge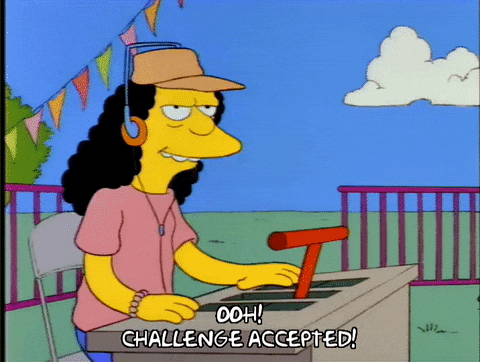 Ever feel like you're constantly stuck in the same cycle?
School, Sleep, Repeat. Work, Sleep, Repeat.
How about sprucing things up a notch by doing something different.
A 30-day challenge can be something easy and fun, or it can be something challenging that you would like to consider. Better still, it could be part of forming a new habit.
Some of the challenges one can consider include going vegetarian for 30 days, reading for an hour every day for 30 days, working out daily for 30 days, drinking 2 liters of water every day for 30 days and so much more. What are some of your interests? Consider them for the 30-day challenge.
6. Work On Your Weaknesses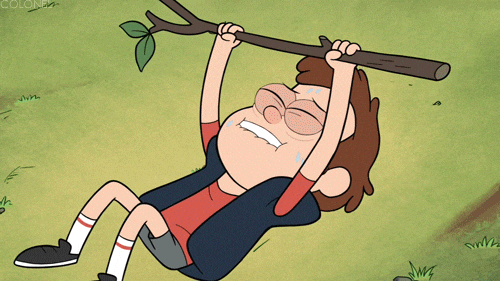 Yes, this might sound incredulously morbid.
However, once you've learnt to work around your weaknesses, you'll realise that it actually opens new doors for you. Better to do so when you're still young than to let it manifest into a bad habit in the future.
In fact, working on your weakness actually shows your strength and resolve to improve oneself!
7. Learn A Foreign Language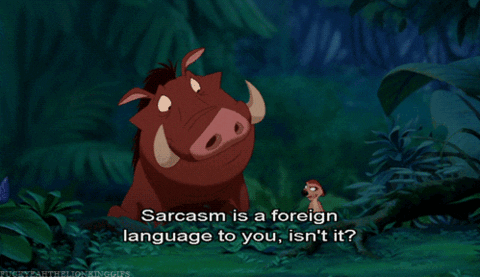 How nice would it be to go to a country of your dreams and not having to struggle with language barriers.
It can be a country you've always wanted to travel to or the language of your favourite drama serial. All these are good enough reasons for you to learn a new language!
We can't think of any downsides to picking up a foreign language!
If you're looking for a challenge, consider a really exotic language like Hindi, or Swahili.
8. Discover The Creative Within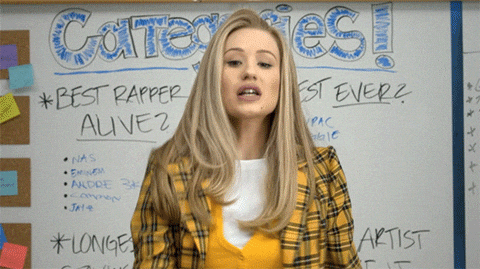 Unleash your hidden creativity!
You might consider taking some writing classes, a photography class, music lessons, or even art and theatre lessons.
The idea is to tap into some of your interests and see if you can enhance them for better use in the future.
If you love design, consider taking an interior design class. If you prefer fashion design, then go that route. Challenge yourself to do more of the things you love.
You never know; they could lead to a whole new career!
9. Start And Publish A Blog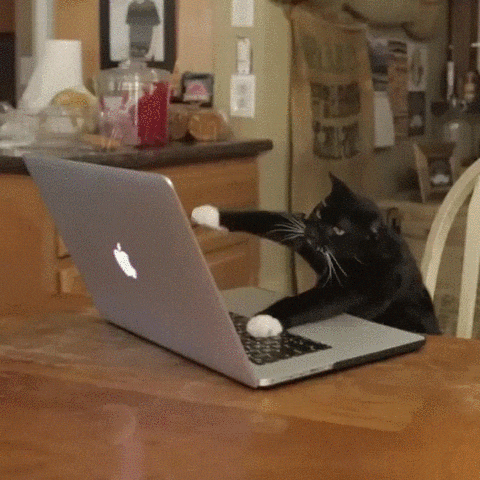 If you are the kind of person that enjoys penning your thoughts, a blog would be ideal. Make it a general blog, or pick a niche and work it.
Along the way, you may find yourself being asked to contribute to magazines and it could even develop into professional writing.
As you learn and grow, the next step should be to put together an e-book of your writing. Who knows where this could lead?!
10. Start Saving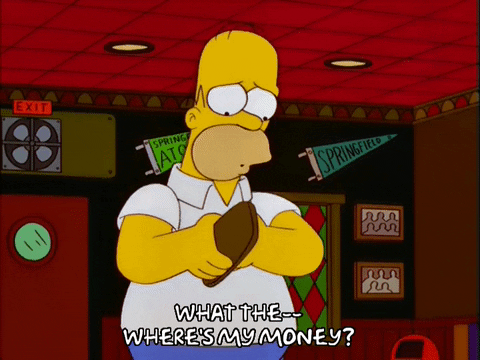 "If you have savings in your twenties, you're doing something right."
Being financially savvy and saving from young will help make things easier for you in the future.
As a start, you can map out how much you wish to save each month as per your salary or pocket money.
To take things one step further, you might even consider signing up for a savings plan.
11. Take Yourself To Lunch Or Dinner 
No, we're not crazy. And yes, you heard us right.
It's time to give yourself some TLC!
Consider going out to dinner or to lunch and enjoy your meal without a book or a device to keep you glued to social media.
The goal here is to enjoy the food, and also to be comfortable being alone. It also offers you an opportunity for introspection.
Go to dinner or lunch, eat by yourself, and simply enjoy your own company!
What's not to love?
12. Invite Friends Over For Dinner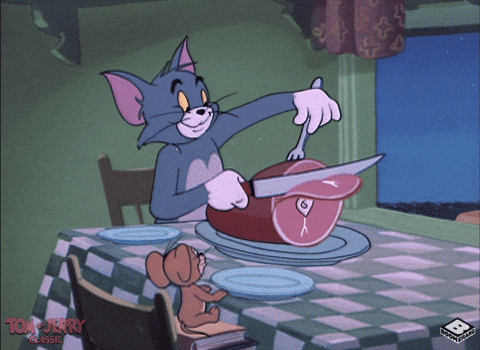 Instead of spending your money in clubs and on alcohols, you might wish to consider hosting a dinner party.
If you're feeling like a challenge, put on an apron, get into the kitchen and whip up a scrumptious meal for your guests.
If not, there is always the option of good ol' food delivery.
Spending some quality time bonding over good food and drinks is always an immensely pleasurable experience.
At least you'll remember what happened the night before.
13. Learn Hoop Embroidery 
Source: Etsy
Discover your crafty side with hoop embroidery!
It's a different kind of art form compared to the usual painting and pottery.
If you have a flair for it, you might even turn it into a side business and earn some extra ka-ching!
14. Go Skydiving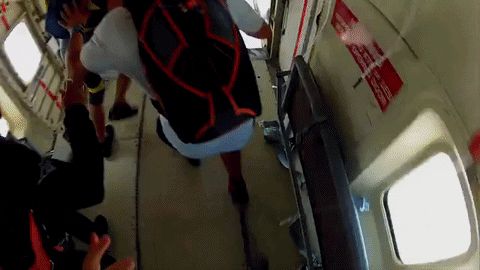 How do you cope with stress?
Exercising? Listening to music? indulging in food?
How does jumping out of an aeroplane at 10,000 feet sound?
Though there's only the option of iFly in Singapore, you can consider travelling overseas to sightsee and bungee jump all at the same time!
Countries near Singapore that you can consider include Malacca and Thailand.
If you wish to venture out slightly further for a more breathtaking scenery, Australia and New Zeland are also incredibly beautiful spots for you to explore and skydive, killing two birds with one stone!
Yes non-adrenaline junkies it's time to step out of your comfort zone. This one's for you.
15. Learn How To Bake
Source: asolsg
If you have a sweet tooth, one of the fun things to do is to learn how to bake your own sweets.
Not only is baking enjoyable and relaxing, you will also have the advantage of knowing what the ingredients of what you are eating are.
You can also modify the recipes to use healthier ingredients that are more ideal for you.
Similar to hoop embroidery, if you get really good at baking, you can even start a side baking business or even open up baking classes!
16. Stay Off Social Media For The Weekend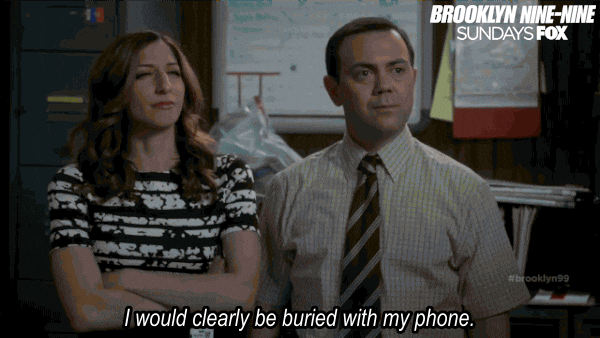 Huh? But i need to update my social media and see what my friends are up to!
Does this sound like you?
If your answer is yes, you're not alone. Most of us in our twenties have incorporated social media into our daily lives. Sad but true.
Why not try to getting off social media  for a few days and take time to enjoy those around you, or your surroundings.
You'll eventually realise that there's so much more to life than likes, retweets and shares.
17. Create Your Own Time Capsule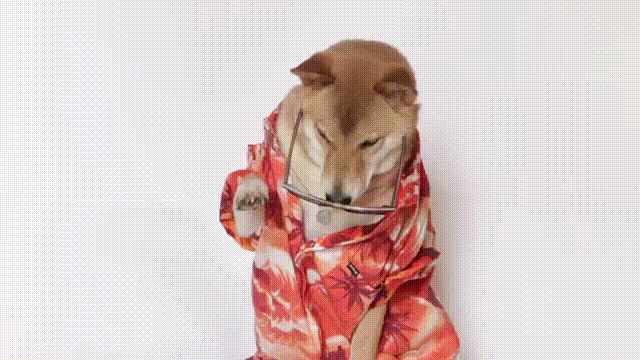 Collect a bunch of your photos and put it in a time capsule for keeps sake. Remember to store it somewhere safe.
Some time later when at another stage of your life such as being married with kids, take the time capsule out and reminisce on the good times!
You can also bond with your kids over these pictures of the yester you.
18. Send Out Postcards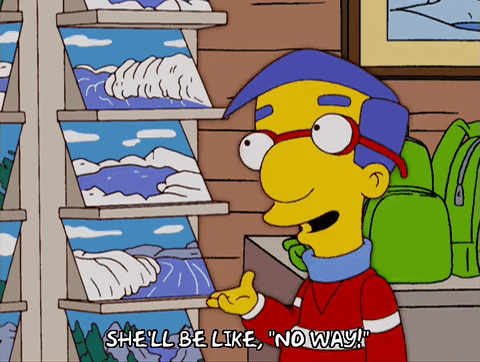 As you enjoy your travels, spontaneous and meticulously planned, consider purchasing and sending out postcards of the places you have been.
Send them back to friends and family.
They will be delighted to get mail from you, and the delightful pictures on the postcards will give them a taste of what you are enjoying.
19. Create A Routine For Your Mornings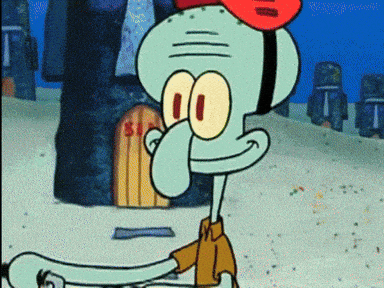 Uni was fun! You've probably hit snooze countless times, rolled out of bed in panic mode and rushed to class.
Not anymore!
Now that you are starting to build your career, you need to ensure that you start your mornings off the right way.
This calls for a morning routine. Wake up at the same time every morning, work out for 30 minutes, have a healthful breakfast, get ready for work and the like.
Working out in the morning is great for energy that will last you throughout the day.
You know what they say about breakfast; it's the most important meal of the day. Don't skip it.
20. Run A Marathon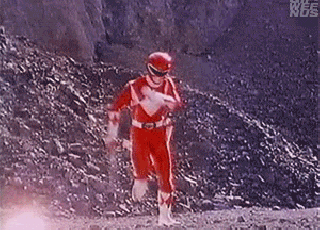 Or at least half a marathon.
This is a big one for several reasons. Training for a marathon demands discipline, dedication and commitment.
You will learn to push through pain, and to keep going when you would rather give up.
If you have been considering a new challenge, this is it!
21. Adopt A Pet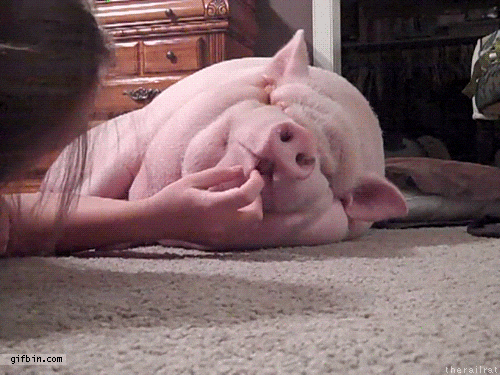 Your twenties is an excellent time for you to find your pet sidekick.
If you've always wanted a little furball to keep you company, now's the time!
You'll probably have enough saved up by now to start adopting and taking care of a dog, or any other pets in general.
One of the good things about having a pet, especially a dog is that you have company when you get home from work or school.
You'll also get to take on a new responsibility. Your life becomes fuller when you have a pet to take care of and to love!
22. Offer To Volunteer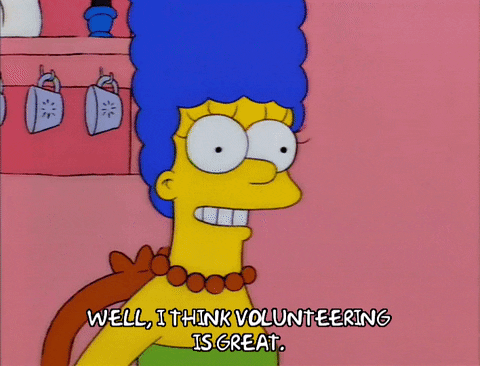 Most of us in our twenties tend to simply focus on ourselves.
However, you should always be thinking of how you can give back to the community and to others.
By so doing, you will be improving someone else's life while becoming more grounded. Helping those who are less fortunate has the side effect of making you more selfless while also providing you with a very rewarding experience.
23. Explore Singapore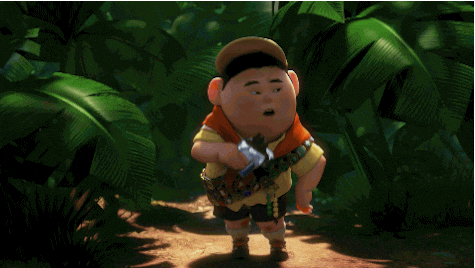 "Sian, Singapore got nothing to do."
That said, how many of us can truly say that we have explored every nook and cranny in Singapore?
It's one thing to live in a city or a country, it's another to explore it.
Consider going on some of the historic walk sites, amusement and water parks, and landmarks. You can also consider visiting nearby islands like Coney, Sisters and Lazarus Island.
With so many attraction sites, you'll probably won't find Singapore boring anymore!
24. Read A Book Each Month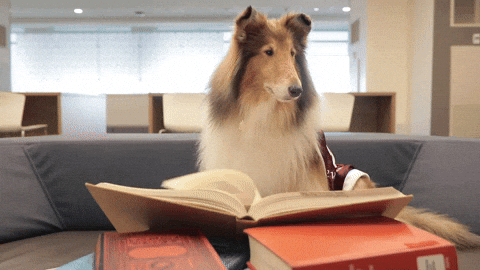 This should be a lifelong habit inculcated since young.
If that habit of reading isn't in you, this is the time to take it up.
You don't have to specifically dedicate time to reading after a long day at work or in school. You can consider doing so on your morning commute to and from work or school every day.
On days where you feel like it, take 30 minutes to an hour to simply pick up a good book to read. Read some self-help books, autobiographies, fiction, spiritual books and so on.
Reading is one of the best ways to be mentored in your field, so allow these great gurus to mentor you with their writings. You will learn a lot, expand your mind, and become better for it.
25. Meditate
You'll be amazed by the wonders and benefits that meditation has to offer!
Some of us might be drawn to meditate because of the health benefits it offers: low blood pressure, stress reduction and a good night's sleep.
Others might be drawn to it simply because it calms the mind, allowing us to be in tune with our thoughts.
If you're just starting, you can start meditating for 5-10 minutes every day.
26. Learn A Musical Instrument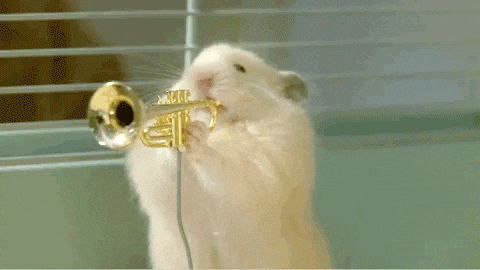 Have you ever looked at your musically inclined friend in awe and secretly wished that you could be half as talented as them?
Well, now's the time to quit being envious of your friend and start doing something about it!
Pick a instrument that you have always wanted to learn and work from there.
There are also several benefits associated with playing a musical instrument such as an improvement in memory and creativity!
27. Spend A Day With An Elderly Person
It can be your own grandparents, a random auntie at the coffee shop or an elderly in an old folks home.
Spending time with an elderly can really open up your perspectives about a lot of things.
On one hand, you still has a bright future ahead and a long way to go in life. On the other, you have the elderly who are almost at the rear end of life.
You'll come to understand that things that we value now: ego, wealth and external validation, will all amount to nothing when you leave earth.
It's a constant reminder for us to find joy in the simplest things and to live a life worth living.
28. Quit Working At A Job That You Dislike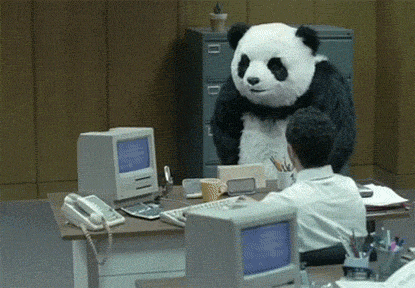 Nothing saps your energy like working at a job you do not like. Considering that one third of your life is spent at work, it needs to be a place you love to be at.
If you don't like your job, quit!
The twenties are the ideal time to make such decisions because you're probably still in your first or second job and don't have massive responsibilities to think about.
When the day comes that you have a family and a mortgage, making such decisions will be a lot more difficult than they are now.
29. Embrace Change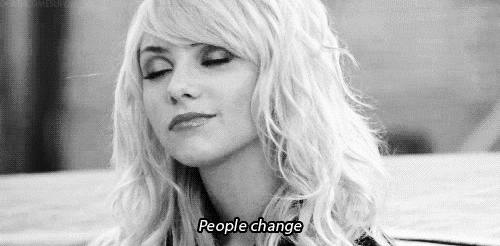 Do you ever look back at old photos or past conversations with your friends and wonder how they're doing in life now?
As you grow older, you and your friends change, have increasing responsibilities and make new groups of friends.
It might sound pretty dismal but sometimes, we just have to embrace change and the fact that some relationships are not built to last a lifetime.
30. Get A Diving Certification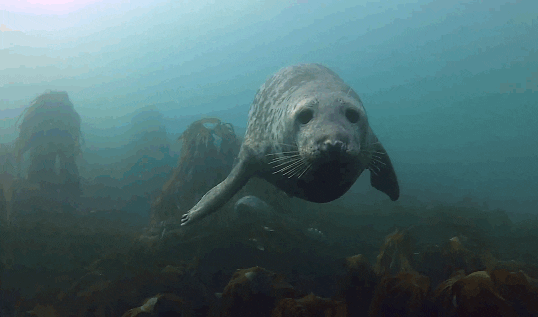 Your twenties is the time for you to be adventurous, spontaneous and to also challenge yourself.
You'll most probably already have your driver's license by now so why not take things up a notch and get a diver's license?
With a diving certification, you no longer have to only snorkel at the surface of the ocean anymore. You can now dive deeper under the waves and explore what the ocean truly has to offer.
Oh, and you might also get the chance to see marine animals like sea turtles, whale sharks and manta rays!
The best thing about being in your twenties is that you still have a whole life ahead of you. Don't be afraid to make mistakes, as long as you learn and grow from them.
Go forth and and live life a little recklessly and fearlessly. Most importantly, live the life that you have always dreamed of.