19 CNY Goodies Worth Gaining Those Extra Calories For This CNY 2020 (Prawn Rolls, Pineapple Tarts, Bak Kwa, etc.)
"Wah CNY again, better exercise as much as I can before I stuff myself with dem cny goodies."
The question is, does it ever happen?
If we're going to be totally honest with you, we only love Chinese New Year (CNY) for 2 things: the ang paos and an excuse to pig out.
Yup, CNY is one of the rare moments where it's probably excusable to gain those extra calories.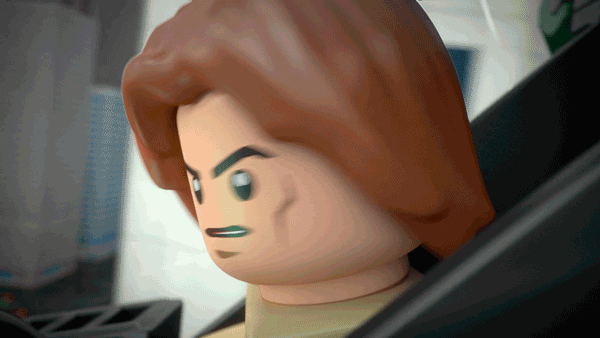 That said, it pays to know how much calories you're consuming, with each passing CNY goodie.
You'll probably want to keep your hands away from that box of pineapple tarts, just saying.
19 Chinese New Year Goodies And Their Calorie Intake 
1. Pineapple Tarts (82 calories per piece)
(Source: The Burning Kitchen)
A popular snack for Spring Festival, with their soft, buttery, yet crunchy consistency, pineapple tarts are best accompanied by pineapple jam. Just like Spring, they have a fresh, sweet taste, and a contrasting consistency.
Just be careful to note how much you're ingesting.
2. Salted Egg Fish Skin (320 calories per 50g)
(Source: Signature Market)
This treat is probably the most sinful out of all the cny goodies.
But, who can keep our hands off that crunchy piece of fish skin generously coated in a generous amount of salted egg?
Salted fish skin with a sweet beverage or beer anyone?
3. Kueh Bangkit (15 calories per piece)
(Source: Food Panda)
Finally something that doesn't seem too cancerous.
This is another cookie you'll love because of its smooth texture and aroma. The main ingredients are coconut cream, pandan leaves and tapioca, which rise in the oven. Fun fact: that's exactly what its name means: "to rise".
It's no wonder then that these cookies were used as worship offerings, shaped into different objects like goldfish for richness and chrysanthemums for good luck.
4. Bak Kwa (370 calories per slice)
(Source: Peng Guan Bak Kwa)
CNY is not CNY without the holy grail of comfort food: Bak Kwa.
However, the number of calories per slice is far from comforting. That said, we can cut ourselves some slack this CNY. After all, it's probably one of the very few moments in a year where we get to savour something so good.
Bak Kwa is made by slicing the pork into thin slices and marinating them with sugar and spices, before air drying them and grilling them over charcoal. The perfect combination of sweet and salty, Bak Kwa has plenty of spices for good luck.
5. Peanut Cookies (50 calories per piece)
(Source: Rasa Malaysia)
"Small but deadly". Is probably what you'll call these little circles of terror.
But it's not surprising considering what goes inside them.
These small and round cookies are easy to make by mixing together flour, ground peanuts and sugar. With a combination of peanut butter crunchiness, salty and sugary taste, they're insanely addictive.
Your body will thank you for that.
6. Kueh Bahulu (60 calories per piece)
If this wasn't your favourite childhood snack, you've probably been missing out on life.
These mini egg sponge cakes are said to have Portuguese origins, but they're really impressive through their spongy texture and light taste.
That said, at 60 calories per piece, they're honestly not as innocent as you think.
7. Prawn Roll (22 calories per piece)
(Source: Rasa Malaysia)
This has got to to make your list for one of the best CNY goodies, if not, we can't be friends.
You know how once you've decided to put your hands into the container of prawn rolls impending doom that there's no turning back?
Prawn rolls are another addictive treat because they're a deep-fried with shrimp paste coated in a spring roll skin. Bottles of prawn rolls are amazing, you can easily make them yourself or find them at most supermarkets.
8. Love Letters (112 calories per piece)
(Source: Sweet Memoirs)
This is the second most deadly item on the cny goodies list after Bak Kwa. Who knew these unassuming pieces of love letters could pack so much calories.
Just like love, these cookies are light, crumbly and just the right amount of sweet.
9. Nian Gao (482 calories per serving)
(Source: The Woks Of Life)
A sticky rice cake with plenty of sugar, Nian Gao symbolises good fortune. Slice it and then deep fry it or steam it for added deliciousness.
This is a popular dish every Chinese New Year but the calorie count is now making us think twice about putting a piece into our mouths.
10. Sugee Cookies (53 calories per piece)
(Source: Kuali)
Sweet and buttery is all it takes for us to pop these cookies into our mouth.
Another crumbly, nutty delight, Sugee Cookies are buttery and made with cashew or macadamia nuts. They're fresh and renowned for how easily they break apart the instant you put them in your mouth.
11. Honeycomb Biscuit (50 calories per piece)
(Source: My Asian Kitchen)
Crispy. Aromatic. Addictive.
A South-East Asian pastry, honeycomb biscuits have an iconic pattern that makes them resemble honeycombs. Made with coconut milk, flour, eggs and sugar, this dessert has a Scandinavian origin and symbolizes happiness.
12. Cornflake Cookies (83 calories per piece)
(Source: Food To Love)
Bite sized and easy to munch on, this childhood sweet treat is terribly hard to resist.
Sadly, the calorie count per piece is depressing.
13. Mandarin Oranges (50 calories per orange)
Mandarin oranges are a must every CNY.
No oranges, no ang paos.
Instead of opting for the various snacks, you can try replacing them with a mandarin orange instead. Their benefits include high levels of Vitamin C (boosts your immune system) and Vitamin A (keeps your eyes healthy).
14. Arrowhead Chips (140 calories per 30g serving)
(Source: Noob Cook)
We're not sure about you. But we can definitely finish one whole container by ourselves. Not kidding.
Arrowhead chips are dangerously addictive and these chips are only available only during CNY, making them an extremely rare commodity. Compared to potato, arrowhead chips have a higher content of protein, and taste way better, trust us.
15. Fried Crabsticks (166 calories per stick)
(Source: Noob Cook)
 This simple, no frills snack is a gentle reminder that happiness can lie in the simplest things.
To prepare this dish, all you need to do is to unroll the crabstick into a nice flat sheet, tear the crab stick into small slices, spray them with cooking oil and deep fry them till they turn a golden brown.
16. Kueh Lapis (160 calories per piece)
(Source: Küppersbusch)
The rich, buttery taste of kueh lapis is what keeps us wanting more.
Unfortunately, the amount of butter used in making the kueh lapis is the culprit for its high calorie content.
Yes, we love our kueh lapis, but hitting the gym? Not as much.
17. Baked Seeds (30 calories per serving)
(Source: ChineseNewYear.Net)
Unsurprisingly, baked seeds may not be as special as the other CNY snacks, but looking at the calories per serving, we're not complaining.
If you're all about the calorie count, this is probably the only CNY snack you'll be feasting on this upcoming CNY.
18. Fried Dough Twists (250 calories per piece)
(Source: ChineseNewYear.Net)
Otherwise known as Mahua(麻花), this Chinese fried dough is made of two or three twisted sticks of dough fried in peanut oil. Depending on your preference, they can be served either sweet or salty.
These aromatic and sweet fried treats are a symbol of health, triumph over your enemies, and therefore perfect for celebrating the Chinese New Year.
We're not too sure about the calorie per piece though.
19. Crispy Cuttlefish (73 calories per serving)
(Source: The Pantry)
Take one bite into this delicacy and you'll experience a medley of flavours: sweet, spicy and salty.
Though not as popular as the other CNY goodies, this delicacy is worth a try for the adventurous.
As they say, a moment on your lips, a lifetime on your hips. That's all we have to say, really.