30 Wallet Friendly Secret Santa Gift Ideas For Christmas 2018
It's the most wonderful time of the year!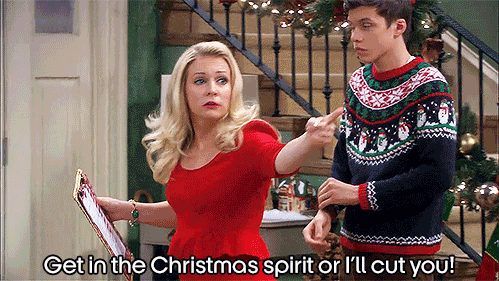 Christmas is indeed the time for sharing and giving. The idea of sharing secret Santa gifts among family, friends or your colleagues during this season is mostly a wonderful thing. Receiving gifts is always a delight, until you're the one getting the gift.
Where can I find something thoughtful yet affordable, which the other party will like and find useful?
Then the panic mode sets in as you secretly wish you were never apart of this secret Santa gimmick.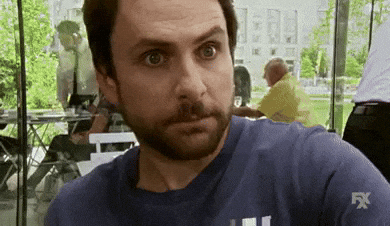 Lucky for you, we've done the honours by coming up with 10 secret Santa gift ideas just for you!
30 Secret Santa Gift Ideas
1. The Singaporean Dream Card Game ($20)
"Ai stead mai?"
Nothing to build a little camaraderie between co-workers than a little game of cards, especially when this card game is laden with Singaporean lingo! This will prove not just a gift for your mortal, but for your whole office!
If some of you are sore losers, you should definitely get this to spice things up!
Source: toytag
2. A Personalized Notebook ($35)
If you're working in an office, you must need a notebook for those great office meetings everyone knows and loves. You can get it personalised with the name of your mortal.
 Source: Bynd Artisan
3. Shopping Vouchers ($20)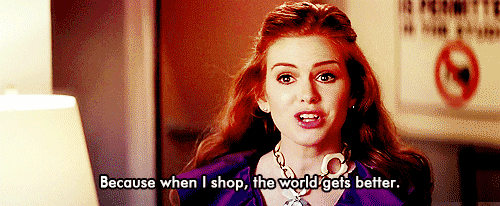 If all else fails, the idea of gifting your mortal with shopping vouchers is always a good idea.
Name us someone who would say no to such things.
This is an excellent option and it is ideal in cases where you don't know who your mortal is, or don't know your mortal very well. It can prove to be quite challenging to try and pick a gift without having any idea of your mortal's preferences or needs.
Therefore, such vouchers ensure that your mortal gets the opportunity to choose what they would love to have as a gift.
It also prevents your gift from collecting dust somewhere. Or in worst case scenarios, getting trashed.
There are many places that you can get gift vouchers for. For instance, gift vouchers for online retailers like Zalora and ASOS and Capitaland mall vouchers are great for both men and women. If your mortal is a female, places like Sephora, Zara or online blog shops would work as well.
Have you ever seen the queue outside Sephora, especially the ion outlet, during their 20% sales? It's insane.
Depending on how much you're willing to shell out, or the budget set aside for your secret Santa, a decent shopping voucher would set you back by $20.
4. A KeepCup ($18.90)
KeepCups are incredibly useful and environmentally friendly. Plus points please!
They can be used to keep your drink warm and can also save you a bit of money when you offer to have your drink in a KeepCup rather than having it in a plastic cup.
Cheers to a sustainable future!
Source: Lazada.sg
5. A Scented Candle ($25)
They compliment a perfectly good book, a hot bath and a good meal. Scented candles prove to be incredibly versatile and can not only be used to calm your nerves and elicit a calming effect within you, but to also inject the perfect scent to your home or office space.
That said, scented candles are highly subjective so be sure to know what kinds of scent your mortal likes before buying anything.
Source: Artisan Of Sense
6. A 2019 Wall Calendar ($17)
What better way to end off 2018 than to start planning for 2019? This 2019 wall calendar will ensure that your mortal gets organised and starts jotting down their plans for the year ahead!
Source: Kikki K
7. Home-baked Cookies ($0 – $29.50)
If you can bake your own cookies, more power to you. Put them into a mason jar, and your coworkers will love this gift.
Fortunately for those who don't know how to cook or don't have the time to do it, you can also buy your home-baked cookies. Just make sure you order in advance!
Source: Ben's Cookies
8. A Bottle of Wine ($26)
Mini-wines are a great idea to accompany your Christmas dinner. Your mortal can then brag about drinking a whole bottle of wine by him or herself.
Besides, choose something like this Ceretto Moscato d'Asti, and it will go great with the desserts!
 Source: Wines Wholesale
9. A Pair of Colourful Socks ($4.90)
Socks, stockings – what could be more Christmasy? And consider the fact that everyone wears socks, at least some of the time. Get your mortal some colorful socks, and you will surely bring a huge smile on their face!
Source: citrusox
10. Personalised Coloured Markers ($ 14.95)
From motivational quotes to Star Wars references, you can personalize your marker set with almost anything your mortal likes!
Regardless of that, this is certainly a practical gift, especially for taking notes, brainstorming or idle doodling.
Source: Bright Star Kids
11. A Photo Frame ($1.00 – $14.90)
Everyone has people they love, right? So why not get your mortal a photo frame? It doesn't even have to be Christmas themed, especially because they'll use it all year long. If you really want to steal the limelight, add a photo of your team manager or company CEO.
Source: masons home decor
12. Fred & Friends MAKI TACKS Sushi Pushpins ($14)
Who doesn't love sushi? Well, now's your chance to think about sushi even when you're at the office. These pushpins are fun, colorful and truly useful.
They can be used for pinning notes, photos or simply placed on the desk and admired.
Warning: they may cause unexplained hunger pangs!
Source: Amazon
13. Sandwiches Toaster Bag ($9.90)
If you have an office toaster and a coworker with various allergies, reusable toaster bags for sandwiches are a big help. They can also be used in the oven or popped in the microwave, with no pesky crumbs to clean!
Source: Shopee
14. Adult Colouring Book ($20)
Help your mortal become more creative and come up with better ideas!
Research shows that giving your left brain a little time out can actually help it solve more problems. So in times like these, it's a good idea to entertain your right brain with an adult coloring book.
Source: opentrolley
15. Hagerty High Tech Cloth ($15.90)
This is an ultra-soft microfiber cloth that helps you keep your phone and desktop squeaky clean. You can even use it on your glasses without damaging them. Besides, it helps keep dust away for longer, and you can clean delicate objects, as well as the office furniture. What mortal wouldn't like that?
Source: Tangs
16. Reusable Take-Out Container ($13.49)
If you're a workaholic, you know that leftovers are your best friend. So why not protect the environment at the same time? These reusable take-out containers can also be used in microwaves or for bringing your lunch.
Source: Amazon
17. Magnetic Whiteboard ($14.90)
Does your mortal have children who love painting on the walls? Or maybe your mortal loves doing it as well! To avoid the irksome cleaning, this magnetic whiteboard is affordable and can make your mortal feel like Doctor House. They can work on their ideas at home, brainstorm or simply have fun doodling!
Source: Q0010
18. Contigo Snapseal™ Byron Travel Mug ($20.90)
If your mortal is traveling for work purposes or just for fun, a stainless steel coffee mug is just what they need to keep their energy up and smoothly roll through traffic. This travel mug is really well insulated, leakproof and easy to use.
Source: Amazon
19. Merlion Salt & Pepper Shaker Set ($14.90)
Nothing screams Singapore and cute more than this.
This is the perfect gift for those who enjoy cooking or usually eat at home. When placed together, they'll be sure to fuel a conversion with your guests!
Another excuse to add more salt and pepper into your dish?
Source: Naiise
20. A Pair Of Earphones ($20)
Even if your mortal already has a pair of earphones, an extra pair of earphones wouldn't hurt. It's always a plus because they tend to be misplaced often.
This is a gift that is practical for all recipients, and especially for those who enjoy being entertained quietly through music on their earphones.
21. Foldable Fruit Infuser Water Bottle ($6.29)
Does your co-worker like tea? Well, having a cup of aromatic, hot tea to enjoy at leisure when you're at work can be pretty difficult. Unless you have a fruit infuser water bottle, that will help you enjoy your tea throughout the day. Plus, it comes with a conveniently folding handle and nozzle.
Source: styledegree
22. Backpack ($15.90)
If your mortal enjoys day hikes or going to the gym, they definitely need a comfortable backpack for their stuff. This one is versatile, anti-splash, has room for a 14-inch laptop and comes with a built-in phone charger – what more could you ask?
Source: Lazada.sg
23. A Body Massage ($30)
One option is to offer your mortal a free massage card, roll up your sleeves, and get to work. Or you can pamper them with a 30-minute full body massage at the Ancient Dynasty Spa, who's having a promotion until December 31st!
This is perfect thing to enjoy during their lunch hour!
Source: Ancient Dynasty
24. Jolly & Joy Papier Mache House ($14.99)
Christmas decorations are a traditional gift. If you can get one that your mortal can use during office hours, it's even better! This Papier Mache House looks great, it's useful and brings a little Christmas spirit into the office.
Source: Spotlight Singapore
25. A Ticket to a Local Exhibition ($15)
The ArtScience Museum offers lots of interesting exhibitions. Your mortal will certainly enjoy exhibitions like "Future World: Where Art Meets Science": it's something that opens both your heart and your mind, making you live a completely unique experience!
This exhibition also features the celestial space which you see occasionally popping up on your Instagram feed.
Source: Marina Bay Sands Singapore
26. A Personalized Mug ($15)
Ah, the wonders of a good cup of kopi to start your morning.
Everyone enjoys a good cup of teh, kopi, or any other beverage. Whether it is in the office or a home, most people would enjoy sipping on some kind of hot beverage in a nice personal mug. Therefore, the gift of a mug is a great idea because it is practical and useful for both men and women.
As a way of making the mug more attractive, you can choose to have it printed with a personalised or unique design. If you know the recipient of the secret Santa gift, you can also opt to have their name printed on it.
27. A Power Bank ($20)
This is an incredibly useful gift, especially for those with a smartphone. Which is basically everyone.
A power bank is extremely convenient:  It is easy to carry and acts as an immediate relief when your phone goes off abruptly. The best part is that it allows you to charge your device on the go! Hence, this makes power banks an incredibly handy gift. We're pretty sure you won't go wrong with such a gift.
Source: Lazada.sg
28. Jolly & Joy Winter in Paris Dome Hanging Decoration ($5.99)
There's nothing like a white Christmas in Paris, and you can bring a little bit of that delightful atmosphere into the office. This ornament is elegant and easy to hang. Plus, it's non-denominational!

Source: Spotlight Singapore
29. A Personalised Pouch ($15)
Gifting your mortal with a pouch is always a good idea. These pouches can prove to be incredible useful: men and ladies alike can use these pouches to store things like makeup, medicine and their personal belongings. A really handy and useful gift!
You can add a personal touch to such pouches by having their name printed on the pouch.
Source: Etsy
30. Chocolates ($20)
You can hardly go wrong with food, especially sweet treats like chocolates.
If music is our universal language, then chocolates and cookies are our universal guilty pleasure.
There are many dessert shops around that offer assorted boxes of chocolates for a pretty affordable price. Assorted chocolates are also a good idea if you're unsure of the kind of cocoa extravagance your mortal indulges in.
Seriously, chocolates are always a good idea.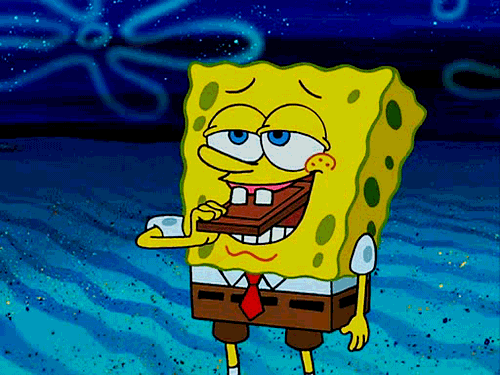 See? Shopping for secret Santa gifts doesn't have to involve constant panic attacks and major headaches.