46 Wallet Friendly Secret Santa Gift Ideas Under $40 For Christmas 2019
It's the most wonderful time of the year!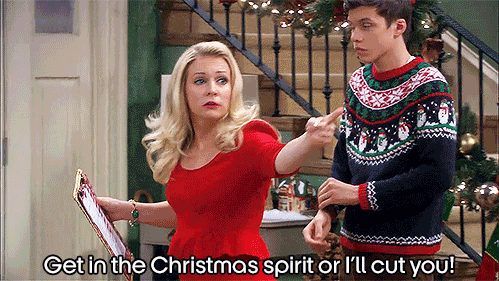 Christmas is indeed the time for sharing and giving. The idea of sharing secret santa gifts among family, friends or your colleagues during this season is mostly a wonderful thing. Receiving gifts is always a delight, until you're the one getting the gift.
Where can I find something thoughtful yet affordable, which the other party will like and find useful?
Then the panic mode sets in as you secretly wish you were never apart of this secret Santa gimmick.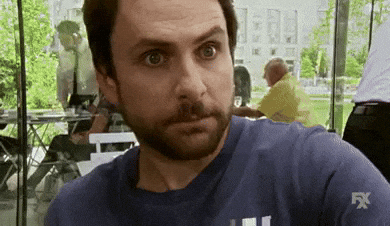 Lucky for you, we've done the honours by coming up with 10 secret Santa gift ideas just for you!
46 Secret Santa Gift Ideas
1. The Singaporean Dream Card Game ($20)
"Ai stead mai?"
Nothing to build a little camaraderie between co-workers than a little game of cards, especially when this card game is laden with Singaporean lingo! This will prove not just a gift for your mortal, but for your whole office!
If some of you are sore losers, you should definitely get this to spice things up!
Source: toytag
2. A Personalized Notebook ($35)
If you're working in an office, you must need a notebook for those great office meetings everyone knows and loves. You can get it personalised with the name of your mortal.

 Source: Bynd Artisan
3. Shopping Vouchers ($20)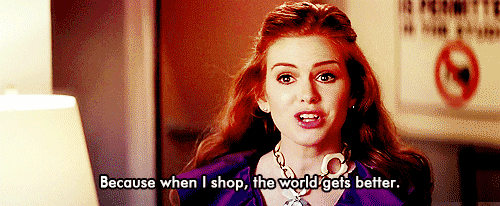 If all else fails, the idea of gifting your mortal with shopping vouchers is always a good idea.
Name us someone who would say no to such things.
This is an excellent option and it is ideal in cases where you don't know who your mortal is, or don't know your mortal very well. It can prove to be quite challenging to try and pick a gift without having any idea of your mortal's preferences or needs.
Therefore, such vouchers ensure that your mortal gets the opportunity to choose what they would love to have as a gift.
It also prevents your gift from collecting dust somewhere. Or in worst case scenarios, getting trashed.
There are many places that you can get gift vouchers for. For instance, gift vouchers for online retailers like Zalora and ASOS and Capitaland mall vouchers are great for both men and women. If your mortal is a female, places like Sephora, Zara or online blog shops would work as well.
Have you ever seen the queue outside Sephora, especially the ion outlet, during their 20% sales? It's insane.
Depending on how much you're willing to shell out, or the budget set aside for your secret Santa, a decent shopping voucher would set you back by $20.
4. Love Bonito Gift Card ($20, $50, $100)
On the topic of gift vouchers and gift cards, getting a Love Bonito gift card for your mortal is a gift as close to perfection as you can get.
This way, she'll be able to pick the item she likes and cart out as she wishes!
 Source: Love Bonito
5. Tarte Let's Flamingle Brush Set – Sephora Exclusive ($28)
On the topic of Sephora gift vouchers, this unique set from Sephora looks extremely cute and is a good present for any girl or woman out there! Especially those who are vegan and want a cruelty-free present.
The five included brushes have various shapes for different purposes, they're soft and elegant.
Power brush, contour brush, highlighting brush? Check!
Source: Sephora.sg
6. Sephora Collection Bath and Body Care Set
If you're shopping for someone who likes to pamper herself, this care set is the perfect Christmas gift!
These bath essentials promise to reveal the Igloos Beauty Secrets to those who use them. This care set includes products you can use to bathe, cleanse, make bubbles, and surround yourself in a thick lather.
Source: Sephora.sg
7. Irvin's Salted Egg Snacks ($16)
If all else fails, food is always here to save the day!
Snacks are always a good present, especially for Christmas when people tend to have bigger meals and forget about healthy habits.
If one of your coworkers always skips lunch, these delicious snacks will be a real treat. Or if someone you know is famous for not being a good chef, a few bags of chips can be a humorous gift.
Source: Irvins Salted Egg
8. Mala Mala Snacks ($8)
If Irvins is too mainstream for you, here's another brand of chips you can try.
Mala Mala Snacks are an edgy addition to any gathering, with innovative and enticing flavours such as spicy fish skin, spicy mushroom chips, and spicy potato wedges. These snacks are also a good gift for someone who marathon-watches Christmas movies, especially if served with a cold brew. Shiooook!
Source: Mala Mala
9. A KeepCup ($20.20)
KeepCups are incredibly useful and environmentally friendly. Plus points please!
They can be used to keep your drink warm and can also save you a bit of money when you offer to have your drink in a KeepCup rather than having it in a plastic cup.
Cheers to a sustainable future!
Source: Lazada.sg
10. A Scented Candle ($28)
They compliment a perfectly good book, a hot bath and a good meal. Scented candles prove to be incredibly versatile and can not only be used to calm your nerves and elicit a calming effect within you, but to also inject the perfect scent to your home or office space.
That said, scented candles are highly subjective so be sure to know what kinds of scent your mortal likes before buying anything.
Source: Artisan Of Sense
11. TWG Tea Red Christmas Tea ($24)
This Red Christmas Tea flavour is delicate and rich, taking you to South African realms where red teas named rooibos originated.
This tea is more than just a morning or afternoon drink. Sweet and aromatic, with fragrances that remind you of Christmas cappuccinos, this tea is a real dessert, whether you drink it iced or hot.
Source: TWG Tea
12. TWG Tea Chocolate Earl Grey ($40)
Chocolate is synonym with Christmas time in most cultures, but Earl Grey takes this to the next level. If you know someone who's a fan of both dark chocolate and bergamot tea, this can be the best gift to bring a special flavour to their Christmas days.
Source: TWG Tea
13. T2 Tea Christmas Breakfast Loose Leaf Feature Cube ($30)
This tea will bring the festive aromas of Christmas into the home of the person you're playing Secret Santa for.
If they like gingerbread tea, you can make their holiday mornings and afternoons extremely merry, with this sweet and smooth tea from T2.
Source: T2 tea
14. Kikki-K Paper Lovers Book Nordic White: Christmas ($27.99)
This gift is perfect for someone who is into arts and crafts. Or, those who have children that like such activities.
At an affordable price, Paper Lover's Book allows you to create Christmas cards or decorations because it features Christmassy stickers, bunting, envelopes and wrapping paper, along with 3D objects.
Source: Kikki K
15. Kikki-K Spinning Tea Light Candle ($17.49)
This golden decoration is one of the most thoughtful Christmas gifts for someone who prefers elegant and discreet holiday ornaments instead of lush bunting and sparkly baubles.
This Swedish Spinning Candle is delicate and small, but it will turn your whole room into a Christmas paradise once the heat from the candle starts spinning the stars.
Source: Kikki K
16. A 2020 Wall Calendar ($17)
What better way to end off 2019 than to start planning for 2020? This 2020 wall calendar will ensure that your mortal gets organised and starts jotting down their plans for the year ahead!
Source: Kikki K
17. Cotton: On Harry Potter Buffalo Satchel Backpack ($23.99)
If you're playing Secret Santa for someone who is a big Harry Potter fan, you have to buy them this. The backpack comes with the Hogwarts crest like excuse me???
It comes in black and brown, plus there are pockets galore for your things.
Source: Cotton On
18.

Cotton: On Small Shaped Planter ($10.79)
Christmas is a time of rebirth. It's not random that the birth of Christ follows shortly after the Winter solstice.
So if you know someone who wants to celebrate rebirth or who wants to plant a new green life instead of getting a Christmas tree, this small-shaped 100% Dolomite planter is a thoughtful gift.
Source: Cotton On
19. Ikea Vinterfest Artificial Plant 175 cm ($39.90)
Ok, this might seem a little too extreme if you're gifting it to your friends or colleagues. However, this gift might work for a close family member.
It's Christmas. What better gift to gift than a Christmas tree? Not trolling here.
20. Ikea Vinterfest Decoration Gold Baubles ($22.90/32 pieces)
You can never have enough baubles, so getting some for your mortal is a safe bet, especially if you're not extremely familiar with their preferences.
These Ikea gold baubles look stylish and have a gold, Christmassy colour that goes well with typical holiday colours like red, green, or blue.
21. Home-baked Cookies ($0 – $29.50)
If you can bake your own cookies, more power to you. Put them into a mason jar, and your coworkers will love this secret santa gift.
Fortunately for those who don't know how to cook or don't have the time to do it, you can also buy your home-baked cookies. Just make sure you order in advance!
Source: Ben's Cookies
22. A Bottle of Wine ($26)
Mini-wines are a great idea to accompany your Christmas dinner. Your mortal can then brag about drinking a whole bottle of wine by him or herself.
Besides, choose something like this Ceretto Moscato d'Asti, and it will go great with the desserts!
 Source: Wines Wholesale
23.

Starbucks Penguin and Friends Cups ($24.90 – $34.90)
What better gift than a cute little Christmas cup? Trust Starbucks to come with the most adorable cup designs each year.
Coffee might actually taste better during Christmas if you drink it from a festive cup that brings the North Pole chills into the hot atmosphere of Singapore, making it an incredily apt secret santa gift!
Source: Starbucks Singapore
24. Starbucks Holiday Tradition Plates ($19.90)
Christmas parties are a time for joy, and family reunions, and… broken plates. Especially if someone drinks a little too much.
That's why it's always nice to receive a couple of cute-looking festive plates that you can reuse for many Christmases to come!
Source: Starbucks Singapore
25. Personalised Coloured Markers ($ 24.95)
From motivational quotes to Star Wars references, you can personalize your marker set with almost anything your mortal likes!
Regardless of that, this is certainly a practical gift, especially for taking notes, brainstorming or idle doodling.
Source: Bright Star Kids
26. A Photo Frame ($1.00 – $14.90)
Everyone has people they love, right? So why not get your mortal a photo frame? It doesn't even have to be Christmas themed, especially because they'll use it all year long. If you really want to steal the limelight, add a photo of your team manager or company CEO.
Source: masons home decor
27. Shopee 500ML MUJI STYLE Ultrasonic Humidifier Aroma Diffuser ($19.90)
This Aroma Diffuser is the perfect Christmas gift for someone who wants to fill their home with specific holiday scents, like peppermint or vanilla, without baking cookies from dusk till dawn.
The best part? Once Christmas is over, this diffuser is still useful for aromatherapy, meditation, or Yoga, or to simply refresh the home. This makes a perfect secret santa gift!
Source: Shopee Singapore
28. Shopee Multifunctional Bed Desk ($12.31)
Breakfast in bed? Check. Working from the comfort of your bed? Check.
This foldable bed desk for your laptop or food is the best idea for lazy days.
The desk is made from quality wood, it's compact, and you can easily decorate it with some Christmas stickers to make it more festive. If not, leaving it plain works just as well.
Source: Shopee Singapore
29. Shopee Minions EZ-link Cards ($10)
Talk about getting a gift that is practical and won't get trashed.
Shopee has some cute Minion cards to consider to add a cute little spin to the usual standard ezlink cards! They come in two different designs for you to take your pick from!
An important thing to note is that they do not come with a stored value. Hence, you might wish to reload it with any amount, based on your budget.
Source: Shopee Singapore
30. Fred & Friends MAKI TACKS Sushi Pushpins ($19.92)
Who doesn't love sushi? Well, now's your chance to think about sushi even when you're at the office. These pushpins are fun, colorful and truly useful.
They can be used for pinning notes, photos or simply placed on the desk and admired.
Warning: they may cause unexplained hunger pangs!
Source: Amazon
31. Zalora Under Armour Speed Stride Shortsleeve ($39)
If your mortal is all about that gym life, this will be the perfect gift. The T-shirt is made of polyester dri fit and feels soft on the skin, so it's very comfortable.
Plus, it's a sweat-wicking material that will leave your angel feeling dry and happy!
Source: Zalora Singapore 
32.

Zalora The Little Link Cufflinks ($38.90)
These cufflinks are a funny present for a bullish optimist.
Or for that coworker who is always subconsciously bullying everyone else, although they're not actually vicious. What a way to drive your point across, we only hope that they'll get it.
Although these cufflinks are inexpensive, they're resistant to rust and tarnish, so they'll last a long time.
Source: Zalora Singapore
33. Reusable Take-Out Container ($15.51)
If you're a workaholic, you know that leftovers are your best friend. So why not protect the environment at the same time? These reusable take-out containers can also be used in microwaves or for bringing your lunch.
Source: Amazon
34. Magnetic Whiteboard ($15.00)
Does your mortal have children who love painting on the walls? Or maybe your mortal loves doing it as well!
To avoid the irksome cleaning, this magnetic whiteboard is affordable and can make your mortal feel like Doctor House. They can work on their ideas at home, brainstorm or simply have fun doodling!
Source: Q0010
35. Contigo Snapseal™ Byron Travel Mug ($22.90)
If your mortal is traveling for work purposes or just for fun, a stainless steel coffee mug is just what they need to keep their energy up and smoothly roll through traffic. This travel mug is really well insulated, leakproof and easy to use.
Source: Amazon
36. Xiaomi Wireless Earphones ($27.50)
Even if your mortal already has a pair of earphones, an extra pair of earphones wouldn't hurt. It's always a plus because they tend to be misplaced often.
This is a gift that is practical for all recipients, and especially for those who enjoy being entertained quietly through music on their earphones. This Xiaomi wireless earphones is also perfect for sports, music and gaming!
Source: Lazada Singapore
37.

Knocks Laptop Sleeve ($29.90)
Everyone has laptops now. Laptop sleeves are useful before packing your laptop into your bag to avoid getting it scratched.
These sleeves from Knocks are resistant, classy, and offer top protection against scratches and spills. They also come in three colours – Black, Brown and Ash Grey.
38. Foldable Fruit Infuser Water Bottle ($6.29)
Does your co-worker like tea? Well, having a cup of aromatic, hot tea to enjoy at leisure when you're at work can be pretty difficult. Unless you have a fruit infuser water bottle, that will help you enjoy your tea throughout the day. Plus, it comes with a conveniently folding handle and nozzle.
Source: styledegree
39. Backpack ($8)
Say what? $8 for a backpack?! Buy already.
If your mortal enjoys day hikes or going to the gym, they definitely need a comfortable backpack for their stuff.
This one is versatile, anti-splash, has room for a 14-inch laptop and comes with a built-in phone charger – what more could you ask?
Source: Lazada.sg
40. A Body Massage ($30)
One option is to offer your mortal a free massage card, roll up your sleeves, and get to work. Or you can pamper them with a 30-minute full body massage at the Ancient Dynasty Spa, who's having a promotion until December 31st!
This is perfect thing to enjoy during their lunch hour!
Source: Ancient Dynasty
41. Lush Fly Me To The Moon Amazeball ($19)
This orange oil Amazeball is the perfect secret santa gift for someone who loves taking frothy baths on Earth but wishes they could take baths in space.
All they have to do is run their bath, and the Yuletide orangy aromas will fill all their senses as the UFO ball keeps spinning.
Source: Lush Singapore
42. A Ticket to a Local Exhibition ($15)
The ArtScience Museum offers lots of interesting exhibitions. Your mortal will certainly enjoy exhibitions like "Future World: Where Art Meets Science": it's something that opens both your heart and your mind, making you live a completely unique experience!
This exhibition also features the celestial space which you see occasionally popping up on your Instagram feed.
Source: Marina Bay Sands Singapore
43. A Personalized Mug ($15)
Ah, the wonders of a good cup of kopi to start your morning.
Everyone enjoys a good cup of teh, kopi, or any other beverage. Whether it is in the office or a home, most people would enjoy sipping on some kind of hot beverage in a nice personal mug. Therefore, the gift of a mug is a great idea because it is practical and useful for both men and women.
As a way of making the mug more attractive, you can choose to have it printed with a personalised or unique design. If you know the recipient of the secret Santa gift, you can also opt to have their name printed on it.
Source: vista print
44. A Power Bank ($17.80)
This is an incredibly useful gift, especially for those with a smartphone. Which is basically everyone.
A power bank is extremely convenient:  It is easy to carry and acts as an immediate relief when your phone goes off abruptly. The best part is that it allows you to charge your device on the go! Hence, this makes power banks an incredibly handy gift. We're pretty sure you won't go wrong with such a gift.
Source: Lazada.sg
45. A Personalised Pouch ($19.15)
Gifting your mortal with a pouch is always a good idea. These pouches can prove to be incredible useful: men and ladies alike can use these pouches to store things like makeup, medicine and their personal belongings. A really handy and useful gift!
You can add a personal touch to such pouches by having their name printed on the pouch.
Source: Etsy
46. Chocolates ($20)
You can hardly go wrong with food, especially sweet treats like chocolates.
If music is our universal language, then chocolates and cookies are our universal guilty pleasure.
There are many dessert shops around that offer assorted boxes of chocolates for a pretty affordable price. Assorted chocolates are also a good idea if you're unsure of the kind of cocoa extravagance your mortal indulges in.
Seriously, chocolates are always a good idea.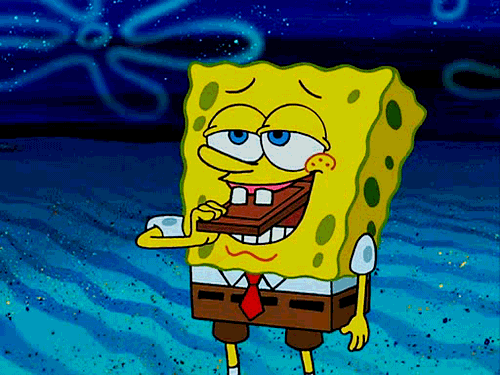 See? Shopping for secret Santa gifts doesn't have to involve constant panic attacks and major headaches.