Here's How The UOB One Account Could Be The Right Savings Account For Everyone Because Of Their Higher Interest Rates And Flexibility (2020 Update)
Whether you are a salaried employee, a freelancer, self-employed or a student, most of us would understand the importance of savings and why we should always aim to get the best savings account. In Singapore, every bank offers their own savings account with the more popular ones being the UOB One Account, the DBS Multiplier Account and the OCBC 360 Account.
However, we all know that these accounts may only allow account holders to earn an interest of 0.05% p.a. interest for their savings and emergency funds. This barely brings any increment in numbers and is definitely not enough to cover inflation and our financial needs.
Aside from that, each savings account has their own set of rules and requirements attached.
How a Savings Account Usually Work
Usually, banks would either require account holders to credit their monthly salary via GIRO, spend a certain amount and invest, take a loan or insure with the bank. It may be difficult for individuals who do not have a fixed income, do not receive their salary via GIRO (receive in cheques or cash) or do not invest and insure with the banks.
Generally, working Singaporeans fall into the following categories:
– Salaried employees
– Self-employed, entrepreneurs
– Freelancers, individuals in the gig economy
For salaried employees drawing a fixed salary every month, they easily reap the benefits of the savings account by crediting their salary through GIRO. Hence, they are usually more concerned about the savings account's interest rate and will be on the lookout for banks that offer the best interest rates.
However, with changes in technology and industry landscapes, there is a growing gig economy with new jobs generated. There are more freelancers, entrepreneurs and self-employed individuals.
Freelancers, entrepreneurs and self-employed individuals are unlikely to have fixed salaries every month and are often unable to enjoy the saving perks that banks provide. They may be freelance photographers, musicians, Grab drivers, website designers, writers, business starters or video editors. Their salary may:
– not come in at regular intervals or;
– payment may be in multiple transactions or cheques rather than a single GIRO deposit.
It gets frustrating and it may be tough for them to get a good savings account in Singapore or enjoy the savings account's benefits.
So, is there an account that satisfies salaried employees, freelancers and the self-employed?
Well, whichever job you are holding, the UOB One Account could possibly be the right savings account for you.
The UOB One Account
The UOB One Account has always been one of the more popular choices amongst Singaporeans due to the benefits and rewards they provide. What sets the UOB One Account different from the other banks is that they do not make it compulsory for individuals to credit their salary via GIRO to enjoy higher interest rates. You don't need to credit your fixed monthly salary. You can enjoy more savings by making 3 GIRO debit transactions every month. Providing an alternative makes it easier for people in the gig economy to enjoy more savings.
Also, to remain competitive, UOB has revised and made an upwards change in the bank's savings interest rates from 1 August 2018.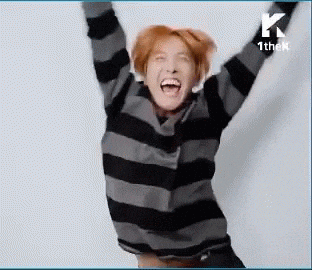 Interest rates for the UOB One Account has increased from 1.00% – 3.33% to 1.50% – 3.88%. This increase basically means that an individual can earn up to an interest of S$1,827 within a year. Examples and illustrations will be provided later on.
Previous Interest Rates VS. New/ Revised Interest Rates
UOB has recently increased their savings interest rates, allowing all existing and new UOB One Account holders to earn more interest annually. An individual with a savings of S$75,000, and is able to meet UOB's requirement will be able to earn an interest of S$1,827 within a year.
Effective interest rates at S$75,000 will be 2.44% if they met all the savings account's criteria.
To qualify for UOB One Account's benefits and bonus interest, there are simply 2 criteria as below.
Fulfilling the above criteria will allow UOB One Account holders to earn interest rates from 1.85% and up, which is higher than the basic 1.50%. Savings interest rates will also keep increasing from 1.85% to 2.00% to 2.15% to even 3.88%, which are definitely better rates than the stagnant 1.50%. Nonetheless, an interest rate of 1.50% is still higher than many banks' 0.05%.
Minimum spend of S$500 on UOB One Card and/ or other selected cards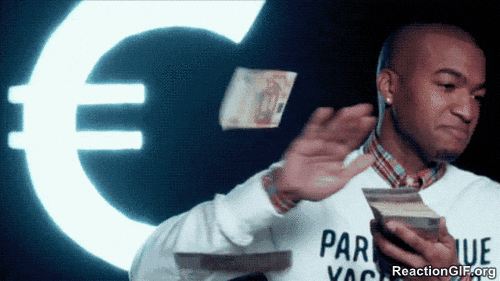 Hitting the minimum spending limit of S$500 should be rather achievable for most Singaporeans. Simply think of the numerous monthly bills and purchases. The S$500 should be made on their UOB One Card or selected UOB cards. Many are payable by credit cards and here are the common spendings by Singaporeans.
Food (daily meals, good food, café food, fried chicken, bubble tea)
Groceries (food from NTUC, Giant, Cold Storage, markets)
Utility bills (SP services, PUB, your electrical provider)
Telco bills (mobile, broadband, cable TV)
Membership subscriptions (Spotify, Netflix, gym membership)
Petrol
Transport (public transport, Grab, Go-Jek)
Insurance packages
Clothes
Entertainment (movies, exhibitions)
As mentioned above, people of different occupations might be able to benefit from the UOB One Account.
Whether you have a fixed monthly salary or is a full-time freelancer, you will be able to enjoy the higher interest rates from UOB's savings account. By allowing freelancers and the self-employed to earn interest through their monthly expenditure and by making 3 GIRO payments per month, the UOB One Account allows them to earn more interest as compared to other banks. The interest earned, which can easily exceed S$1,000 will be a good source of additional income or bonus for the year.
Emergency funds for financial emergencies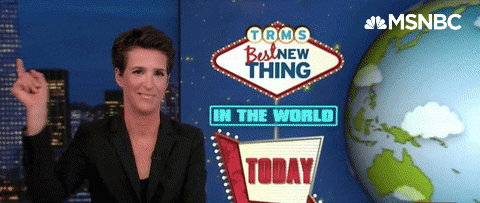 It is recommended by many financial advisors that everyone should at least have 3 to 6 months of monthly expenses in their savings. This is to prepare for unexpected situations such as retrenchment, medical emergencies or sudden necessary large purchases. It is important to develop good saving habits so as not to overspend every month. A small sum should be set aside for savings.
While saving is important for everyone, it is even more important for freelancers and for the self-employed. They do not have fixed salaries and they need to responsibly manage their own cash flow. Some of them may also not have fixed CPF contributions which makes savings and interest earned even more important.
For example, an average individual with a monthly expenditure of $2,000 should have at least $12,000 in emergency savings.
For freelancers and self-employed individuals, it is important they have even more savings to act as a buffer for emergencies. They are fully responsible for all of their money, logistics and resources.
For example, if you are a freelance photographer and you accidentally broke your main camera (touch wood!), you might need to cough up a couple of thousands dollars quickly in order to resume working. Likewise, if you are an e-commerce owner and your laptop breaks, you may need to spend at least S$2,500 to get a new laptop immediately to continue working.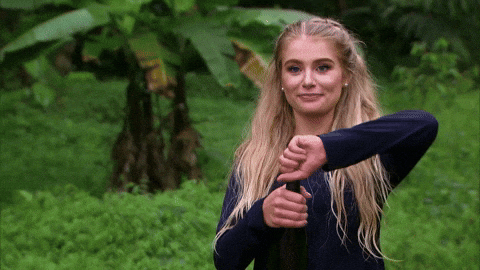 Nonetheless, all existing and new UOB One Account holders will be able to enjoy the higher interest rates all while not having to credit their monthly salary.
If you do not have a UOB One Account, you can sign up for one here. The minimum initial deposit for the UOB One Account is S$500 and applicants have to be at least 18 years old. Fall-below fee is S$5 and the bonus interest cap is S$75,000.
If you are unsure of which UOB card to get, don't worry. Here's a short summary of their cards and such.
Here are some UOB Cards for you to consider 
UOB One Card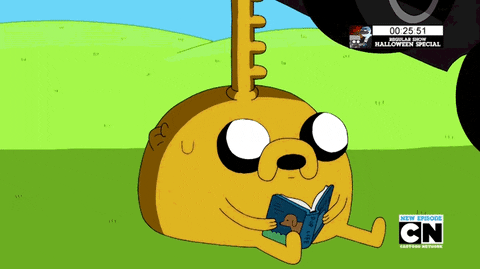 An all rounder card for just about any usage.
Provides up to 10% cash back on Grab
Up to 5% cash rebate on all spend for spend above S$2,000/ month per quarter (up to 3.33% cash rebate for spend of $500 or $1,000 monthly)
Spend S$500, or S$1,000 or S$2,000 per month for 3 months consecutively to receive cash rebates of S$50, S$100 or S$300 respectively (this means a cash rebate of up to 5%)
Up to 24% savings on fuel purchases at SPC and up to 20.8% at Shell
Up to 10% additional SMART$ rebate with UOB SMART$ Rebates Programme
UOB YOLO Card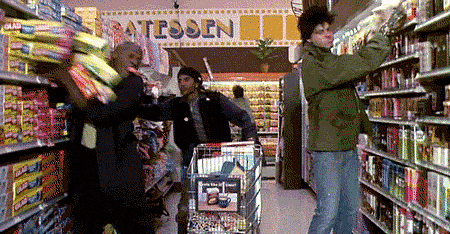 The most suitable card if you spend a lot on food, entertainment and online shopping.
Up to 18% cash rebate on online spending, Grab, Dining & Entertainment for new cardholders
Up to 8% cash rebate on weekend Grab, Dining & Entertainment and 3% cash rebate on weekday Grab, Dining & Entertainment for existing cardholders
Minimum spending of $600/ month; Cashback cap at $60/ month
Up to 13% off for purchases on Expedia, Agoda and free travel insurance coverage up to S$500,000
Up to 20% savings at SPC stations and up to 13.6% savings at Shell for fuel purchases
UOB Preferred Platinum Visa Card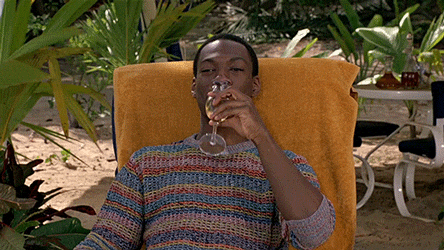 A card that earns you more miles with online spending and contactless transactions.
10X UNI$ (or 4 Miles) on Visa PayWave
10X UNI$ (or 4 Miles) for online purchases and entertainment
10% rebate at Coffee Bean & Tea Leaf
3% rebate at Fragrance Foodstuff, BreadTalk, Hard Rock Café, Bengawan Solo and Bread Society
5% rebate at Tissot, 3% rebate at bYSI, Crocodile, ColourWash, DHL and Sephora
Up to 20% savings at SPC stations and up to 13.6% savings at Shell for fuel purchases
UOB Lady's Card
"The men don't get it." – A credit card only for women.
5X UNI$ on shopping purchases and taxi rides
Up to 10% SMART$ rebate at more than 400 participating merchant outlets
UOB Lady's LuxePay Plan: 6 or 12-month instalment plans for luxury goods at no interest and processing fees
With a minimum spending of S$3,000 in a statement cycle, card holders receive accelerated rewards cap at UNI$4,000 each round
Discounts and rebates on travel sites such as Klook and Banyan Tree Hotels and Resorts.
The above are the more popular cards among users. Some cards like the UOB YOLO credit card may be a better fit for young working adults while the UOB One card is a better fit for families.
Just like how DBS has their own DBS PayLah! mobile application, UOB has their own as well!
UOB Mighty – UOB's Mobile Application For Contactless Payments And More
UOB Mighty changes the way we make bank transactions. UOB Mighty digitalises your Debt, Credit and ATM Cards which allows you to make contactless payments (Visa PayWave, Mastercard contactless) all across Singapore, pay bills and check on your accounts.
With the UOB Mighty mobile application, users can sign in anytime, anywhere to access their personal internet banking. You can check on your accounts, track your cash flow, pay bills or setup scheduled/ recurring monthly payments. A huge convenience the application gives is that they are secured enough where users do not need to key in their one-time passwords from mobile or the pin from their SecurePlus token.