Here's How The UOB One Account Could Be The Right Savings Account For Everyone Because Of Their Higher Interest Rates And Flexibility (2020 Update)
Whether you are a salaried employee, a freelancer, self-employed or a student, most of us would understand the importance of savings and why we should always aim to get the best savings account. In Singapore, every bank offers their own savings account with the more popular ones being the UOB One Account, the DBS Multiplier Account and the OCBC 360 Account.
However, we all know that these accounts may only allow account holders to earn an interest of 0.05% p.a. interest for their savings and emergency funds. This barely brings any increment in numbers and is definitely not enough to cover inflation and our financial needs.
Aside from that, each savings account has their own set of rules and requirements attached.
How a Savings Account Usually Work
Usually, banks would either require account holders to credit their monthly salary via GIRO, spend a certain amount and invest, take a loan or insure with the bank. It may be difficult for individuals who do not have a fixed income, do not receive their salary via GIRO (receive in cheques or cash) or do not invest and insure with the banks.
Generally, working Singaporeans fall into the following categories:
– Salaried employees
– Self-employed, entrepreneurs
– Freelancers, individuals in the gig economy
For salaried employees drawing a fixed salary every month, they easily reap the benefits of the savings account by crediting their salary through GIRO. Hence, they are usually more concerned about the savings account's interest rate and will be on the lookout for banks that offer the best interest rates.
However, with changes in technology and industry landscapes, there is a growing gig economy with new jobs generated. There are more freelancers, entrepreneurs and self-employed individuals.
Freelancers, entrepreneurs and self-employed individuals are unlikely to have fixed salaries every month and are often unable to enjoy the saving perks that banks provide. They may be freelance photographers, musicians, Grab drivers, website designers, writers, business starters or video editors. Their salary may:
– not come in at regular intervals or;
– payment may be in multiple transactions or cheques rather than a single GIRO deposit.
It gets frustrating and it may be tough for them to get a good savings account in Singapore or enjoy the savings account's benefits.
So, is there an account that satisfies salaried employees, freelancers and the self-employed?
Well, whichever job you are holding, the UOB One Account could possibly be the right savings account for you.
The UOB One Account
The UOB One Account has always been one of the more popular choices amongst Singaporeans due to the benefits and rewards they provide. What sets the UOB One Account different from the other banks is that they do not make it compulsory for individuals to credit their salary via GIRO to enjoy higher interest rates. You don't need to credit your fixed monthly salary. You can enjoy more savings by making 3 GIRO debit transactions every month. Providing an alternative makes it easier for people in the gig economy to enjoy more savings.
Also, to remain competitive, UOB has revised and made an upwards change in the bank's savings interest rates from 1 August 2018.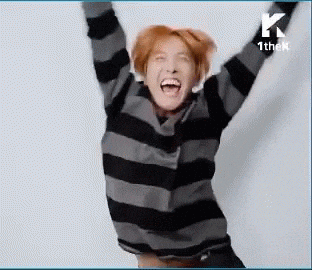 Interest rates for the UOB One Account has increased from 1.00% – 3.33% to 1.50% – 3.88%. This increase basically means that an individual can earn up to an interest of S$1,827 within a year. Examples and illustrations will be provided later on.
Previous Interest Rates VS. New/ Revised Interest Rates
UOB has recently increased their savings interest rates, allowing all existing and new UOB One Account holders to earn more interest annually. An individual with a savings of S$75,000, and is able to meet UOB's requirement will be able to earn an interest of S$1,827 within a year.
Effective interest rates at S$75,000 will be 2.44% if they met all the savings account's criteria.
To qualify for UOB One Account's benefits and bonus interest, there are simply 2 criteria as below.
Fulfilling the above criteria will allow UOB One Account holders to earn interest rates from 1.85% and up, which is higher than the basic 1.50%. Savings interest rates will also keep increasing from 1.85% to 2.00% to 2.15% to even 3.88%, which are definitely better rates than the stagnant 1.50%. Nonetheless, an interest rate of 1.50% is still higher than many banks' 0.05%.