Volunteering In Singapore: 13 Places To Give Back To The Community
If you find yourself constantly griping about the lack of things to do in Singapore, why not try your hand at volunteering and giving back to society?
Instead of just donating your old clothes to places like the Salvation Army, it's time to take things up a notch!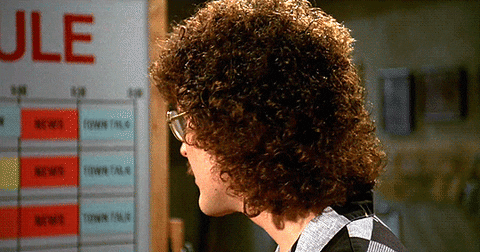 There are a wide variety of causes that you can volunteer for in Singapore. From animal shelters, helping the elderly, volunteering with children or supporting gender equality, our exhaustive guide to volunteering in Singapore is just what you need!
Volunteering In Singapore
Volunteering is one of the few ways to give something back to society. By volunteering you not only help in a certain way but you also gain something in return. The best of both worlds!
If you wish to find out about volunteering opportunities in Singapore, here's a list of organisations for you to take your pick from!

1. Willing Hearts
(Source: Willing Hearts Facebook)
Love preparing meals? Or see yourself toiling in the kitchen for hours trying to perfect a dish, especially for a good cause?
Willing Hearts is a soup kitchen for the less privileged from all walks of life. Their beneficiaries include the elderly, the disabled, low income families, children from single parents families, poverty stricken families and even migrant workers.
Established since 2005, Willing Hearts prepares over 5000 meals every day, distributed over 40 location island wide. The organisation works solely with volunteers and has extended its services to dental care, traditional Chinese medicine treatments, optical care as well as legal aid.
Being a Christian-initiated program, the meal serving locations are usually Christian churches, but don't let religion deter you in choosing to volunteer for this programme.
A volunteer's work typically begins at 7.30 a.m. and finishes at 2.30 p.m. Volunteer work includes:
Preparing the meals
Serving them at the distribution counter
Cleaning the kitchen and the distribution counter
Packing of food items.
Find out more and volunteer with Willing Hearts here.
2. TWC2

(Source: TWC2 Facebook)
We always hear about volunteering to help the elderly, marginalised children, or the poor animals who have no one to turn to.
However, we rarely hear about helping our fellow workers who so patiently toil under the scorching sun to build our homes, office buildings, shopping complexes, etc.
That said, the opportunity has come for you to show your support for our fellow migrant workers!
Transient Workers Count Too (TWC2) is a non-profit organisation that advocates for the rights of the transient immigrant workers.
TWC2 has various departments and are looking for volunteers in different capacities which include:
Administration (Office support)
Communications (Text reporter/writer, photo essayist, video maker)
Media Relations (Responding to media enquiries, liason with TV crews)
Outreach (Meet workers, distribute flyers, conduct simple surveys)
The good thing about volunteering with TWC2 is that the commitment is not that onerous and they'll only require you to volunteer about once or twice in a month.
Find out more and volunteer with TWC2 here.
3. Touch Community Services
(Source: Touch Community Services Facebook)
If you're all about that volunteering life but have never heard of Touch, then you've most probably… been living under a rock.
As one of the more prominent volunteering based organisations in Singapore, Touch started out as an organisation to help at risk children but has since evolved to serving the disadvantaged (elderly, people with disabilities, etc.) as well.
As a volunteer with TOUCH, you can choose from a wide variety of services that include:
Meals On Wheels (Deliver meals to the elderly)
Befriender (Assist seniors for medical appointments)
Arts and Crafts or Games (Engaging seniors through fun activities)
Health Education (Working with people with mild Intellectual Disabilities)
TOUCH Giving Art (An art program that involves people with special needs expressing through art)
Buddy A Youth-At-Risk and Senior Programme (Volunteers will engage vulnerable youths and seniors through games, interactive activities and meaningful conversations).
All these activities and programmes are on a fixed schedule and are active in different periods of the year so be careful to check their site for information and availabilities.
Find out more and volunteer with Touch Community Services here.
4. SPCA Singapore
(Source: SPCA Singapore Facebook)
Love animals?  Then volunteering with the Society for the Prevention of Cruelty to Animals (SPCA) might just be for you!
Another well known volunteering organisation in Singapore, SPCA is always on the lookout for volunteers as they receive about 100 pets and stray animals each month.
However, here's a heads up. Volunteering with animals doesn't simply mean that you get to play with them. You'll also be tasked with very practical jobs such as cleaning up after the animals and their enclosures.
SPCA is a multi-layered organisation and volunteers can find work in its different departments which include:
Adoption (Help people who wish to adopt an animal go through the whole process, prior attachment in animal shelters required)
Inspectorate (Receive, process and contact the authorities in reported cases of cruelty towards animals)
Ambassadors (Volunteers will be stationed at schools or events to answer questions relating to pet care, adoption and SPCA related queries)
Sales (Managing the SPCA merchandise stalls at various locations)
Admin (Preparing envelopes for mass mails outs. Duties include applying labels and inserting documents)
By applying to be a volunteer with SPCA, you'll get to choose between volunteering over the weekends or weekdays. Do note that weekend volunteering slots as a animal shelter helper is temporarily unavailable due to overwhelming response.
Find out more and volunteer with SPCA Singapore here.
5. Silver Ribbon Singapore
(Source: Silver Ribbon Singapore Facebook)
We're pretty sure that most of us have either read articles online or have personally encountered the people around us dealing with issues relating to mental illness.
These can be anything from mood disorders, anxiety disorders and eating disorders. Yes, eating disorders are also a form of mental disorder.
As mental illness is on the rise in Singapore, Silver Ribbon Singapore struggles to raise awareness in the population, and its campaigns about the importance of tackling with mental health issues since the apparition of the first symptoms.
Another goal of the Silver Ribbon is to de-stigmatise those with mental health issues as being a danger to society.
As a volunteer, you can help with all that, and you can apply for work in one of the institution's many departments as a
Photographer
Event Coordinator
Speaker
Graphic Designer
Administrative Assistant
IT Technician
Silver Ribbon Singapore also offers internship opportunities for those who are interested.
Find out more and volunteer with Silver Ribbon Singapore here.
6. Singapore Anti-Narcotics Association (SANA)
(Source: Singapore Anti-Narcotics Association Facebook)
Something different from the above organisations, the SANA is for those passionate towards fighting against drug abuse in Singapore.
SANA welcomes volunteers from various walks of life. However, their 2 current openings require that you must be at least 25 years of age.
Their volunteer positions are as follows:
Para-counsellors (Working with ex-offenders and their families two days a month, help them filling up intake forms, asking about their present issues and providing a plan of action for their future endeavours.
Outreach Ambassador (Conducting home visits, rekindling family bonds to get families back together and participating in events which promote drug addiction awareness, for six hours a month.
Find out more and volunteer with SANA here.
7. Singapore After-Care Association (SACA)
(Source: Singapore After-Care Association Facebook)
As much as getting discharged is something to celebrate about, there are also a slew of other problems that these discharged offenders and their families will face moving forward. These include employment opportunities, stigmatisation and getting acceptance from their family and friends. 
Lucky for them, SACA is an organisation that has been helping ex-offenders reintegrate into society since 1956.
SACA tries to help them get through these problems, and you can be a part of the solution if you apply to volunteer with them. Working with ex-offenders is not easy, so volunteers go through a vigorous training programme. Do note that volunteers have to be a minimum of 23 years of age.
Upon completion, volunteers get to:
Befriend discharged adult offenders (Visiting the client before release to build rapport and discuss plans moving forward)
Help incarcerated mothers and affected children (Identify caregivers to help children with incarcerated parents)
Find out more and volunteer with SACA here.
8. National Library Board (NLB)
(Source: NLB)
If children and reading is in your blood, look no further!
This might be great for first time volunteers who wish to do something more lighthearted and fun.
The National Library Board (NLB) are always on the lookout for volunteers to help them in their many various projects.
One of them is the kidsREAD programme where you can join them as a kidsREAD volunteer.
As a kidsREAD programme, you'll get the chance to read to children between the ages of 4 and 8. These children, in particular, are from low income families. The requirements are as follows:
Be at least 15 years and above
Have a good command of the English language
Love books
Enjoy interacting with children
Able to dedicate an hour a week for a minimum of 6 months
Other than being a kidsREAD volunteer, the NLB also has other volunteering opportunities such as event volunteers, shelving assistants, and Chinese storytellers.
Be a kidsREAD volunteer here.
Find out the latest volunteering events with NLB here.
9. Movement For The Intellectually Disabled Of Singapore (MINDS)
(Source: Movement for the Intellectually Disabled of Singapore Facebook)
Have a handy skill that you wish to impart to others? There's nothing more fulfilling than sharing your skill for a good cause!
As a voluntary welfare organisation, MINDS aims to integrate intellectually disabled people into society.
They do this by fulfilling their aspirations and providing assistance to their families by providing a healthy environment for the intellectually disabled member, and in the process, help them reach their full potential.
If you possess a handy skill (gardening, baking, swimming), now's the best time to put it into good use! You'll be able to assist in weekly classes and teach their clients on a long term basis. You can volunteer as an assistant teacher and impart your skills to your clients.
Volunteers can also join in the "MINDS me too!" club where they can participate and plan outings, befriend MINDS clients or be a customised respite carer (you go to the client's house and take the regular carer's duties for a few hours). Plenty to choose from!
Their volunteering opportunities are also addressed to large entities: Schools and corporations which can be involved in organising camps/carnivals, outings, awareness campaigns or fundraisings for MINDS clients.
Find out more and volunteer with MINDS here.
10. Make-A-Wish Foundation
(Source: Make-A-Wish Foundation Facebook)
"A wish is a dream your heart makes".
How about realising someone else's dream, and in the process also gain a sense of fulfillment?
Make-A-Wish Foundation helps to grant wishes for children with critical illnesses. Volunteers are called upon to help make the wishes come true.
Examples of children's wishes include hoping to have an art jamming session, going to Disneyland to meet Disney princesses and getting a Macbook pro.
They are on the lookout for individuals to help in different departments such as:
Fundraising and Development (Soliciting for funds or in-kind donations for internal events, contacting potential sponsors, collecting donations and selling merchandise at events)
Office Administration (Mass mailing, credit card processing, making badges, data entry, filing, making calls, etc.)
Photography and Videography
Marketing Communications (Editorial work and design)
Wish Granting (Close interaction with wish children and their families)
Special Event (Plan outings for wish children and accompanying wish children on outings)
Find out more and volunteer with Make-A-Wish Foundation here.
11. Babes Pregnancy Crisis Support Limited
(Source: Babes Pregnancy Crisis Support Ltd Facebook)
Finding out that you're pregnant is usually a joyous affair.
However for some, it might be a distressing one.
At Babes, they lend a helping hand to women below the age of 21 who become pregnant and require additional support.
This is extremely important as Babes was founded after a social study revealed that pregnant teens didn't have any support, causing them to feel marginalised. Thus, they find themselves with no other solution than abandoning their babies.
As a volunteer, you can choose from three different fields of activity:
Befriending  (Volunteers must be at least 25 years old and have some parenting skills. They also have to commit for a longer period of minimum six months.)
Skill-based/ Project-based/ CSR (Help the organisation in its fundraising events, copy writing stories of their clients or even tutoring their service users in Math.)
Ad-hoc Volunteers (Help in the organisation's various events and activities, from fundraising events to administrative tasks.
Being a teen mom can be a very difficult and dark period in a teenager's life. Why don't you try and shed a beam of light and hope!
Find out more and volunteer with Babes here.
12. Association Of Women For Action And Research (AWARE)
(Source: AWARE Singapore Facebook)
If you're all about women's rights, why not try your hand at volunteering with AWARE?
Founded in 1985, AWARE advocates for gender equality and women rights in Singapore.
They are active in many features of women's lives. These include anti-violence, economic inclusivity, sexual and reproductive justice and women's and girls' rights in the family.
They have a very place flexible volunteer programme: you can work either remote, from their offices or a combination of both. Timewise, volunteers can be ad-hoc, part time or full time.
Also, it is good to know that volunteers don't have to be members of the organisation. Depending on what kind of volunteering work you want to be involved in, you might need to complete a training course or not.
If you're interested in volunteering with AWARE, here are some of the available roles:
Helpline (Answer calls, identify advocacy issues)
Legal clinic lawyers (Advice women who suffer from family violence, divorce, custody issues, immigration or sexual harassment on their legal rights and options)
Researcher (Researching and analysing data, creating surveys, recommending and advocating for policy changes and writing reports)
Writing/Editing (Writing and editing website content, annual report publications, brochures, project handbooks and producing powerpoints)
Graphic or Layout Designer (Design brochures for AWARE events)
Find out more and volunteer with AWARE here.
13. Food from the Heart
"It's not good to waste food! There are kids around the world starving and here you are throwing away perfectly good food." 
You've probably heard this phrase from your family and peers one time too many. However, this is also an issue much closer to home.
Food from the Heart is a charitable organisation that helps the less fortunate through mainly through food distribution programmes, the distribution of toys and birthday celebrations for the young and elderly.
Since it's inception in 2003 till now, Food from the Heart has helped the needy through six programmes and community-based initiatives:
Bread Run (Daily collection of bread from bakeries and hotels and distributed to welfare homes and needy families and individuals)
Community Food Pack (Weekly distribution of bread, toiletries and non-perishable items such as canned food, eggs, fruits and cooking to the less fortunate)
School Goodie Bag (Monthly distribution of food rations from teachers to underprivileged primary and secondary school families)
Toys From The Heart (Collection and distribution of pre-loved and new toys to disadvantaged children)
Birthdays From The Heart (Volunteers plan and conduct games for monthly birthday parties organised for the underprivileged elderly and children)
Market Place (Daily collection of packaging damaged and near expiry non-perishable food items from retailers and distributed to welfare homes and needy families and individuals)
Interested in volunteering with Food from the Heart? Here are the positions available:
Bread Run (Fit for those who own a vehicle – Collect bread from bakery/hotel and deliver them to welfare homes, senior activity or self collection centres)
Warehouse Logistics (Helping with sorting, packing and/or distribution of food or toys to beneficiaries through the various programmes)
Events (Helping with event preparations and facilitation through roles such as event hosting, ushering, booth tending, etc.)
Professional Expertise and Support (Being a campaign ambassador, Photography/Videography, Graphic/multi-media design, Administrative work)
Self-Initiated Projects (Organising food donation drives or your own fundraising campaign)
Find out more and volunteer with Food from the Heart here.
Volunteering in Singapore can be a very meaningful way to spend your holidays, or whatever free time during the weekends that you can afford. It's time to rally your friends and family to start giving back to society today! Interested? You can find some openings here.