10 Tips for a Great Job Interview That Will Get You a Job in Singapore 2018
Congratulations! The resume you sent out weeks ago has finally seen some light. You've been scheduled for an interview. All that is left now is for you to ace your interview and you will most likely be on your way to that new job.
While being selected for an interview is half the battle won, a word of advice is not to rest on your laurels. The interview plays a huge role in determining whether you land the job. You either make or break it. After all, it will probably be the first time your employer sees you and he/she will definitely bank on this opportunity to access your suitability for the job, right up to the nitty gritty details like your body language and the way you carry yourself.

So, if you are looking to start strong, here are some winning tips: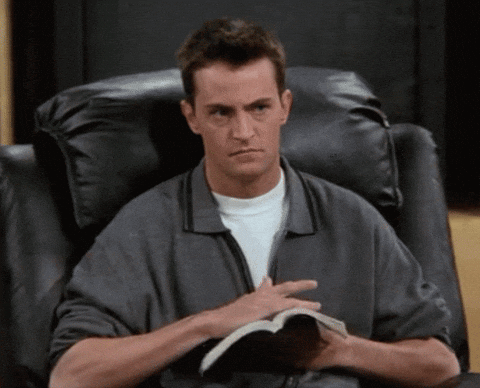 1. Create A Strong First Impression
First impressions count. More importantly, we should also take note of our non-verbal cues instead of only focusing on the verbal ones.
Once you lock eyes with your interviewer, it is time to smile confidently, stand up straight, give your interviewer a firm handshake and look every part ready for the interview. Present yourself as one with a ball of zest, enthusiasm and vigor for the job. Do not let your sight wander off and always maintain eye contact with your interviewer.
2. Craft A Set Of Persuasive "Selling Points"
Employers are won over by the person who can prove how the company will benefit from hiring him/her. The interviewee should prepare three to five unique selling points(USPs) and remember to emphasize them in every interview. Crucially, they should be framed in a way that they seem to benefit the employer (not the interviewee).
Here is a statement that can sell:
"I have excellent digital marketing skills, having had experience working for brands such as xxx, and I can help increase the outreach and awareness of the brand/company through methods like xxx"
Selling point: possession of top-class digital marketing skills, experience working for other brands
How it helps (the employer): There will be less need for training and the skills possessed are valuable in helping the brand/company grow
What to do: Job hunters should craft enough compelling points in the said format and memorise them.
3. Research The Company And Its Industry
Nowadays, interviewers like asking how one perceives the company's position in the industry, who its competitors are, its competitive advantages, plus how it should act moving forward. An interviewee that demonstrates the best understanding of the company's dynamics and suggests practical strategies will beat the rest hands down.
What to do: The interviewee should expertly research the industry and some of the competition. At least the top 3 rivals should generate enough data to tackle the questions.
4. The Dreaded Question: "What Is Your Weakness?"
Many find themselves stumbling upon hearing this question and are unable to provide an honest answer. They will issue vague statements like "I am quick to anger." However, the employer is interested in the human being inside the interviewee who can give open and honest answers, while explaining how they can use their said weakness to improve affairs.
What to do: The question is sure as day and night to come so prepare a great answer and memorise it.
Example:
Weakness: "I can sometimes get annoyed quickly if a colleague is acting slowly…"
Great answer (strength): "I've been working to improve my collaboration with teams by learning to listen more than I do".
See? You have just turned the situation around to show that you are aware of your weakness and are taking the appropriate steps to mitigate them.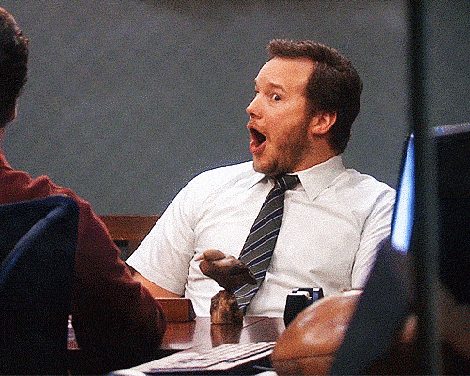 5. Connect (emotionally) With The Interviewer
The interviewer is an emotional being and is likely to build rapport with you if they are touched emotionally.
That being said, the first few minutes into the interview are extremely important. It is then that the candidate can quickly get hints on the firm's pains.
For instance, the interview lead may mention that sales over the past few months have not been doing as well.
What to do: Interviewees should show that they understand the firm's worries and offer ways in which they might be able to help.
"I have been in a similar situation before. During my internship, the enterprise sales were at an all-time low but my team worked round the clock and within a few months, the company experienced steady growth."
6. Sweep The Social Media Clean
We are all aware of how social media is a great way of 'stalking' people, before you actually get to meet them. Likewise for employers: Employers are nowadays fond of pouring through the social media profiles of prospective employees for the smallest red flags.
Certainly, it is wise to watch the uploads but it is not always practical.
What to do: Ensure that you do not have any postings/photos/videos that might leave a bad first impression on your employer.
7. Know Your Resume Well
If you do not know yourself well enough, who will?
It is crucial to know your resume at the back of your fingertips. Your interviewer might ask you about your previous job experiences, any difficulties encountered and what you learnt out of it.
It pays to show the interviewer that you are aware of each of your previous positions, how they relate to the role you are applying for so that he/she is confident of what you can bring onto the table.
8. Ask Questions (And Add Something New)
At the tail end, it's the interviewees turn to quiz the interviewer. For sure, they can ask  one or two honest questions.
However, he/she should also seize on the opportunity to drive home certain points they feel can boost their chances. Asking questions about the company/brand in general also shows the interviewer that you are keen on the job and wish to find out more. It also allows you to access the company and ensure that it is the right job for you.
What to do: Draft a genuine question in advance. But also identify specific information that they can add to help sway the decision favorably.
Examples:
"In your opinion, what are the most important qualities that one must have in order to succeed in this role?"
"What is the company culture like"
"Are there any challenges that the company is facing right now?"
9. Be Assertive And Natural
Some interviewees act overly polite and can even seem passive. An interview should be an engaging talk where one takes charges and presents his/her case to be hired.
People should display confidence and act as natural as practically possible. Answering all questions confidently, maintaining eye contact, calling the interviewer by the name: it pays to remain natural.
Always remember that no matter how badly you want the job, never try to act in a manner that is unlike yourself. It will only make things awkward and unnatural throughout the interview process.
What to do: Practicing the interviewer, if possible, in front of a friend will help. 
10. Follow-Up
The interviewee should within the first 24 hours of the interview send a personalised thank you email.
In it, a prospect should reiterate their interest in the open position and include any other detail they might have overlooked during the actual interview.
It should not be too lengthy, however.
This shows that you have a genuine interest in the job and are keen on the opportunity.
Remember, first impressions count! Sugar, spice and everything nice isn't going to guarantee you that job offer. While you may not possess all the required skills needed for the job, the right attitude might be able to switch things up a little.
Ensure that you have gone through the aforementioned steps, ace that interview and you might be on your way to that dream job of yours!