Step-By-Step Guide to Apply for a BTO in Singapore with Upcoming BTO Launches in 2021
Okay, here's another sign that you're officially an adult. You're getting a house!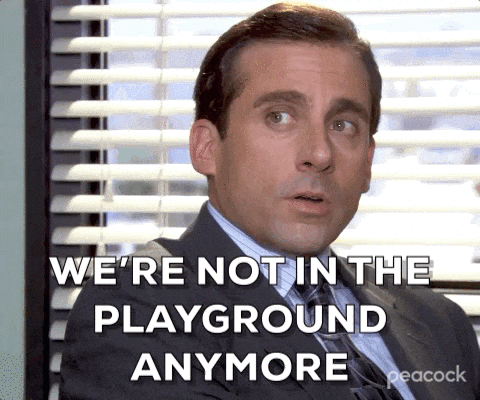 When the time comes, you and your other half will be building your cosy nest in Singapore.
Getting your BTO flat is no fun unless you're passionate about planning and filing things. Be prepared for checking lots of requirements, assessing your budget, and short-listing apartments. You'll also have to choose the right type of loan for your needs and ensure all your paperwork is in order.
Otherwise, you might miss the chance of securing your BTO flat.
Let's simplify things!
Read the article below to understand the BTO application process. We'll discuss all eligibility requirements, paperwork, and how the entire process rolls. We'll also tell you which grants and subsidies you can choose, so read on!
1. Are You Eligible For A BTO Flat?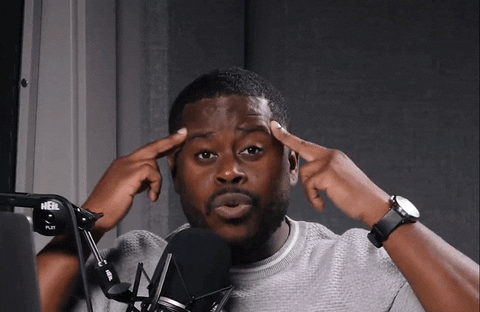 You need to meet several requirements to get your BTO flat:
Requirement
Conditions
Citizenship
You and/or your spouse have to be Singaporean or PR.
Age
The minimum age is 21 years old.
Income cap
Each type of flat has an income limit. The current limit is $14,000.
Family type
You can qualify for different programs depending on your family status:

- Public Scheme
- Fiancé/Fiancée Scheme
- Orphans Scheme
Other properties
You and your occupants aren't allowed to:

- Own other properties in Singapore or abroad for a minimum of 30 months before you apply
- Invest in private residential properties for at least five years
- Own new property such as HDB, DBSS, and EC
- Own a previous CPF Housing Grant
2. Can You Afford It?
List down your budget to ensure you can afford the flat. Your spreadsheet should include your:
Income

Necessary expenses (food, bills, previous loans, etc.)

Luxury expenses (gym memberships, eating out, etc.)
Deduct your expenses from your income.
Now, make sure the remaining sum can cover the costs of your HDB flat, such as:
Utility bills

HDB loan instalments

Possible home renovations – You will likely want to design your own home (check out the latest HDB interior designs here)
If this sounds complicated, you can use an online budget calculator.
Here are other expenses to consider before applying for your BTO flat:
Stage
BTO flat from HDB
DBSS or EC from the developer
Application
$10
Depends on the developer
Booking your flat
Option fee
Option fee (5% of your flat's price)
Signing
- Stamp duty
- Advance payment
- Stamp duty and legal fee (1-3%)
- Advance payment
Getting your keys
- Stamp duty
- Legal fees
- Home Protection Scheme
- Fire Insurance
- Purchase price balance
- Home Protection Scheme
- Fire Insurance
- Other potential costs the developer may require
Pro tip: If you want an HDB loan, you should apply for the HLE letter to ensure you're eligible. You'll need this when you choose the right flat.
The alternative is to get a bank loan. Ensure the bank gives you the Letter of Offer, which you'll need for your lease agreement.
3. What BTO Launches Are Next?
Check the list of BTO launches to get the right one for your needs. If you get the wrong one and change your mind, you'll have to pay a generous fee.
Here's what you need to consider:

Convenient location:

close to your work, MRT, supermarkets, etc.

Size:

the flat can accommodate your family, including children, elderly relatives, and pets
Nearby amenities:

parks, playgrounds, gyms, or whatever your family needs
Price:

the flat fits into your budget
Pro tip: Use HDB's eAlert Service to receive useful updates.
Here are the upcoming BTO launches are in the following neighbourhoods:
May 2021
Tengah

Woodlands

Bukit Merah

Geylang
August 2021
Hougang, Hougang Ave 3

Hougang, Upper Serangoon Road

Jurong East

Kallang – Whampoa

Queenstown

Tampines, Tampines Street 96

Tampines, Tampines Street 94
4. How Do I Apply For A BTO?
Although there's a one-week period to receive BTO applications, don't hurry. All applications will be reviewed. However, you'll have to pay a $10 charge to apply.
You can apply here.
Pro tip: Want more chances to score the flat of your dreams? Assess potential priority schemes to see if you're eligible:
| Priority Scheme | Who's it for? |
| --- | --- |
| Parenthood (PPS) | Married people with underage children  |
| Multi-generation (MGPS) | Parents and married children |
| Married Child (MCPS) | Married kids who need to live nearby elderly parents |
| Third Child (TCPS) | Couples with two+ children |
| Assistance Scheme For Second Timers | Divorced or widowed people with underage children who want to leave nearby their parents |

5. Check The Results
About one week after the application period ends, you'll know whether you've won the ballot or not. If you do, you'll get a queue number.
A low number means you're among the prioritised people. And that means you have more choices.
If you don't win the ballot, you'll need to apply again.
Pro tip: HDB offers extra ballot chances if you've lost the ballot two times. However, you have to be a first-time applicant.
6. Pick The Right Loan
Now that you've got your shot at a flat let's see how you can pay for it. Let's analyse bank vs HDB housing loans:
The interest rate

is around 1.3-2.4% with banks, whereas the HDB Housing loan is 2.6%.

The income cap

is $14,000 for families with HDB loans. Banks' income cap depends on your credit provider.

The maximum loan amount available

is higher, with an HDB housing loan. As such, an HDB loan covers 90% of your flat's price, whereas the banks' loan only covers 75% of your flat's price.

The down payment

is also better with HDB loans, which need a 10% advance. Conversely, bank loans require 20% advance.

The early repayment fee

is zero with an HDB loan but varies among banks.

The late repayment fee

is 7.5%/ year with your HDB loan but may be higher with a bank loan.
7. The First Appointment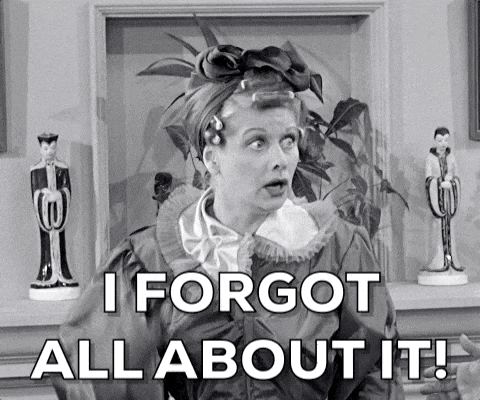 The first appointment is when you bring all the required documents. Don't forget your ID and your appointment letter!
Next, you'll select and book the flat you want from the ones that are still available.
Pro tip: Save time at your appointment and select several alternatives before it. Here's how you do it:
Visit the site.

Consider nearby public transport.

Check the cardinal points where your windows are facing.

Consider whether you're nearby main roads.

Check how close bin centres are.

Check lifts and staircases.
Warning: You'll have to fork out an option fee for the flat you've selected. This fee is:
$500

for two-room flats

$1,000

for three-room flats

$2,000

for 4-room, 5-room, and executive flats
Here's what happens to your option fee depending on the type of loan you're getting: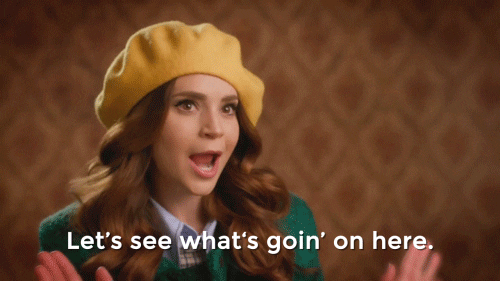 HDB loans:

If you can pay the advance via your CPF OA, you'll get the option fee money back within 14 days after signing the lease contract. If not, they'll be used for the down payment, either partially or in full. 
Bank loans:

You won't get your option fee back because it's part of your advance payment.
The next step is your CPF housing grant application. You can choose the right one according to your needs. The sum you'll get depends on your gross income per month. Read more about these grants here:
First-Timer Applicants:

Up to $80,000

Second-Timer Applicants:

$15,000

First-Timer and Second-Timer Couple Applicants:

Up to $40,000

Non-Citizen Spouse Scheme:

Up to $40,000

Single Singapore Citizen Scheme:

Up to $40,000

Joint Singles Scheme or Orphans Scheme:

Up to $80,000
8. Second Appointment
During the second appointment, you'll sign the lease agreement and pay the fees. Here's what these steps entail:
Signing the lease requires certain documents:
ID

Bank passbook 

HLE letter for HDB loans

Letter of Offer for bank loans

Current CPF statement

Option fee receipt
Paying the fees entails:
Stamp duty

Legal fees

Advance fee
Your advance payment depends on the type of loan you're taking:
HDB loans or no loan:

10% down payment in cash or CPF
Bank loans:

20% advance payment in cash and CPF savings
Pro tip: Use HDB's Staggered Downpayment Scheme to break down the advance payment into two instalments.
This solution is best if you have a limited budget. You'll pay the first instalment with your lease agreement and the second when you get your keys.
HDB loan or no loan:

5% when you sign the lease and 5% when you get your keys

Bank loan: 

For 75% loan ceilings:

5% in cash and 5% with CPF when you sign the agreement; 15% in cash or with CPF when you get your keys
For 55% loan ceilings:

10% in cash when you sign the lease; 35% in cash or via CPF when you get your keys
9. Keys!!
This is the easy part. When your apartment is ready, HDB will let you know that you can collect the keys.
However, if you're enrolled in the Staggered Downpayment Scheme we discussed above, you'll have to reimburse the second advance instalment.
10. Start Repaying Your Loan
The jiggling sound of your keys brings with it the alarm bell for your monthly loan instalments. These sums depend on:
The principal amount you've borrowed

The length of your tenure

The agreed interest rates
Use an online mortgage calculator to assess how much you'll have to fork out each month.
In Conclusion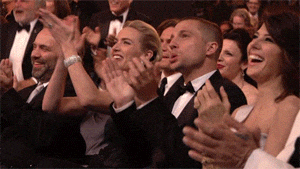 After reading our guide, we're confident you know everything about how to apply for BTO. The application process includes lots of planning, double-checking conditions, and shortlisting apartments.
And perhaps with the right family budgeting, you will be raising a little one soon!
Make sure you have enough money to afford your flat, with all the entailed bills and instalments. Don't compromise on your dream home, though. Browse HDB's list of flats in advance to secure one you'll love.
Not sure how to budget your expenses? 
We'll help you with affordable loans for your down payment and renovations. Get yours here.