Here's How To Open A CDP Account In Singapore So You Can Make Your First Investment 2019
Have you thought of making your first investment? With inflation and high cost of living, everyone is spending more. It becomes natural for one to look for ways to earn more money. Beginners are often intimidated by complex investment concepts when they consider investing in stocks and bonds. This is especially so if their field of study or line of work is not in the financial area.
However, investments can be learned with time as one interacts with the market and brokers along the way. Knowledge of the markets is gained one step at a time, and most times one must be in the game, before he or she can learn. In Singapore, to begin investing in stocks, the investor must first open a Central Depository Account (CDP) account. Without a central depository account, it is impossible to trade in the Singapore exchange.

So, What Is A CDP Account And What Is It For?
The central depository account in Singapore. This account is operated by the Singapore Exchange. It provides facilities that include integrated clearing, depository, and settlement for those who choose to trade in the market for both stocks and bonds. These accounts are in three categories as follows:
1. An Individual Account
2. A Joint Account
3. A Corporate Account
This account has been written with emphasis on individual accounts, since they are the most common type.
Having a CDP account is necessary to do investments in Singapore. When an individual investor purchases bonds or stocks on the Singapore Exchange, they are deposited and stored automatically in his or her personal CDP account. Do note that they are not deposited with the broker, even though the broker will help to complete the said transaction. Because they are in the investors individual CDP account, he or she will be able to view the account details and manage them using a variety of brokers at his or her own choice.
It is important to note that no investor can have two individual CDP accounts. Each individual can only have one. It is also important to note that most of the brokers in Singapore will offer the investor a custodian/ nominee account, in which the broker takes over the ability to store the person's investments once they have completed a transaction. This procedure is legal although it does come with its own advantages and disadvantages. One of the advantages of this is that one pays a lower brokerage fee. In addition, he or she will also pay maintenance fees.
Here's Why Opening A CDP Account Is Necessary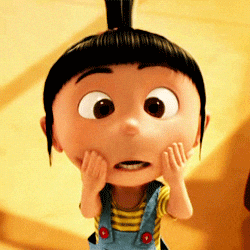 Once the investor has an active CDP account, it needs to be linked to a brokerage account which will be used to purchase and sell stocks and bonds on the Singapore Exchange. Any stocks purchased are then deposited automatically into the CDP account and withdrawn from it.
When it comes to companies incorporated in Singapore, the only investors recognized by the Singapore Companies Act are those who hold shares in the company and have CDP direct accounts listing them as company shareholders. This means that the investor will have all the rights of a shareholder if his or her CDP account holds shares of the said company.
Should the shares of the said company be purchased through a custodian or nominee account, which means that the said shares are not held in one's individual CDP account but by the brokerage firm, then this means that the investor is not considered to be a direct shareholder of that company.
Opening A CDP Account In Singapore

The process is very simple. However, it is important that prior to putting in an application, the potential investor makes sure that he or she meets the eligibility criteria. The criterion is as follows:
He or she must be above the age of 18.
He or she must not be listed as un-discharged bankrupt.
He or she must have an account with any of the following Singaporean banks: Standard chartered bank, Citibank, UOB, POSB/ DBS, OCBC, HSBC, or Maybank.
If he or she meets these criteria, then the potential investor can proceed to put in an application for a CDP account.
Steps to Follow In Opening A CDP Account

1. Download an application form. The form can simply be downloaded from the Singapore Exchange website.
2. Get a photocopy of one's Passport, Singapore NRIC, or Malaysia ID. Investors in the Singapore Exchange can be both local and foreign and they can therefore, open CDP Accounts.
3. Provide supporting documents. These are usually bank e-statements or original bank statements for the last 3 months. They are attached to the application form. Alternatively, he or she can provide a CPF statement (Central Provident Fund), or the latest statement of income tax returns which can be downloaded from the IRAS website.
4. The application form, along with the attached supporting documents needs to be submitted via either one of these channels.
The broker that you are working with.
Sending the application form by mail to The Central Depository (Pte) Limited, 11 North Buona Vista Drive, #06-07, The Metropolis Tower 2, Singapore 138589.
Dropping off the form physically at The Central Depository (Pte) Limited, 9 North Buona Vista Drive, #01-19/20, Singapore 138588.
Applying Through One's Brokerage Firm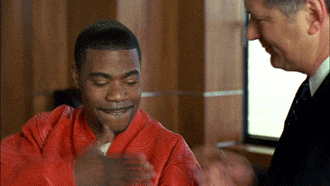 For individuals who do not feel confident enough to put in the application for a CDP account on their own, they are advised to seek the help of a brokerage firm. The broker will be able to help by providing the application form, assisting the interested party in filling up the form and all the way to submission. All these can be done on the investor's behalf with his or her permission. It is an ideal solution for those who do not want the hassle of having to locate the CDP offices and drop off the application form themselves.
Once the form and the supporting documents have been submitted to the CDP, the application will be considered complete. The investor can now wait for a notification from the CDP by mail. The letter will include the person's login information. This usually takes around ten business days counting from the day one submits their application. Once the logins arrive, the investor is ready to start trading.
Advantages Of Trading In The Singapore Exchange
There are four main advantages that one can gain by investing in stocks and bonds as follows:
1. Investment gains. Investing in the market gives one an opportunity to grow his or her money. As stocks increase in value, they make profits for those who have invested in them. It is important that one invests in different economy sectors to help build wealth as they leverage growth in the different industries.
2. Most stocks pay out a dividend each year. This dividend is often paid out if the company made a profit that year, regardless of whether the stocks gained value in the market. It is therefore, important to invest in profit making businesses to earn dividend income.
3. Investing in stocks and bonds is just one type of investment for savvy investors. It gives them the benefit of diversification so that in the event that they suffer loss in other investments, they will have gains in this area.
4. Purchasing a company's stocks makes the investor part owner of the company. This gives him or her the rights of a shareholder and they can attend Annual General Meetings, vote on certain business decisions, or on who will be part of the corporate board among other things. Shareholders receive annual reports too, so they know how the business is faring.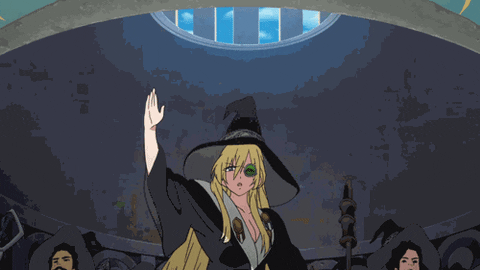 If you are unsure of where to begin investing, read more about them in our guide on the different types of investments available here!